For Kids
Junior Ranger Program
Planning a trip to Boston National Historical Park? Explore our revolutionary past and discover fascinating facts about the events, people and places in historic Boston with the Junior Ranger Handbook. You can get a copy of the handbook at either the Boston National Historical Park Visitor Center at Faneuil Hall or at the Charlestown Navy Yard. Complete the checklist and present the handbook to a park ranger in Faneuil Hall or the Charlestown Navy Yard Visitor Center and receive a Junior Park Ranger badge.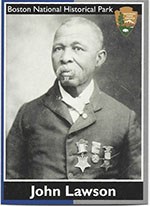 Pick up your copy of the Cardomania booklet and discover Boston's role in the American Civil War. For more information
If you can't make it to the park, or just want to have some fun learning about Boston history, check out these online programs: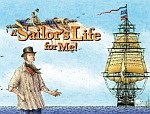 From the USS Constitution Museum- Play a fun online game and learn about the daily lives of the 450 sailors who lived and worked on board America's most famous ship. Play challenging and exciting games, and experience the sailor's life. Let the voyage of discovery begin!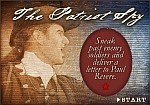 Learn about colonial Boston in 1775 and some of the events that led to the American Revolutionary War. As a patriot spy, your job is to sneak past enemy soldiers and get a secret message through to Paul Revere.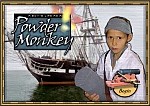 Learn what it would have been like to live and work as a young Ship Boy on USS Constitution during the War of 1812.

There are lots more fun online activities about the National Parks. You can even become a WebRanger.

Visit WebRangers, where you can play more than 50 games from parks all across the country. Set up your own ranger station, play some fun activities, share pictures and stories, and earn rewards, all while learning about the history and nature of your National Parks.


Last updated: February 25, 2016