Outdoor Activities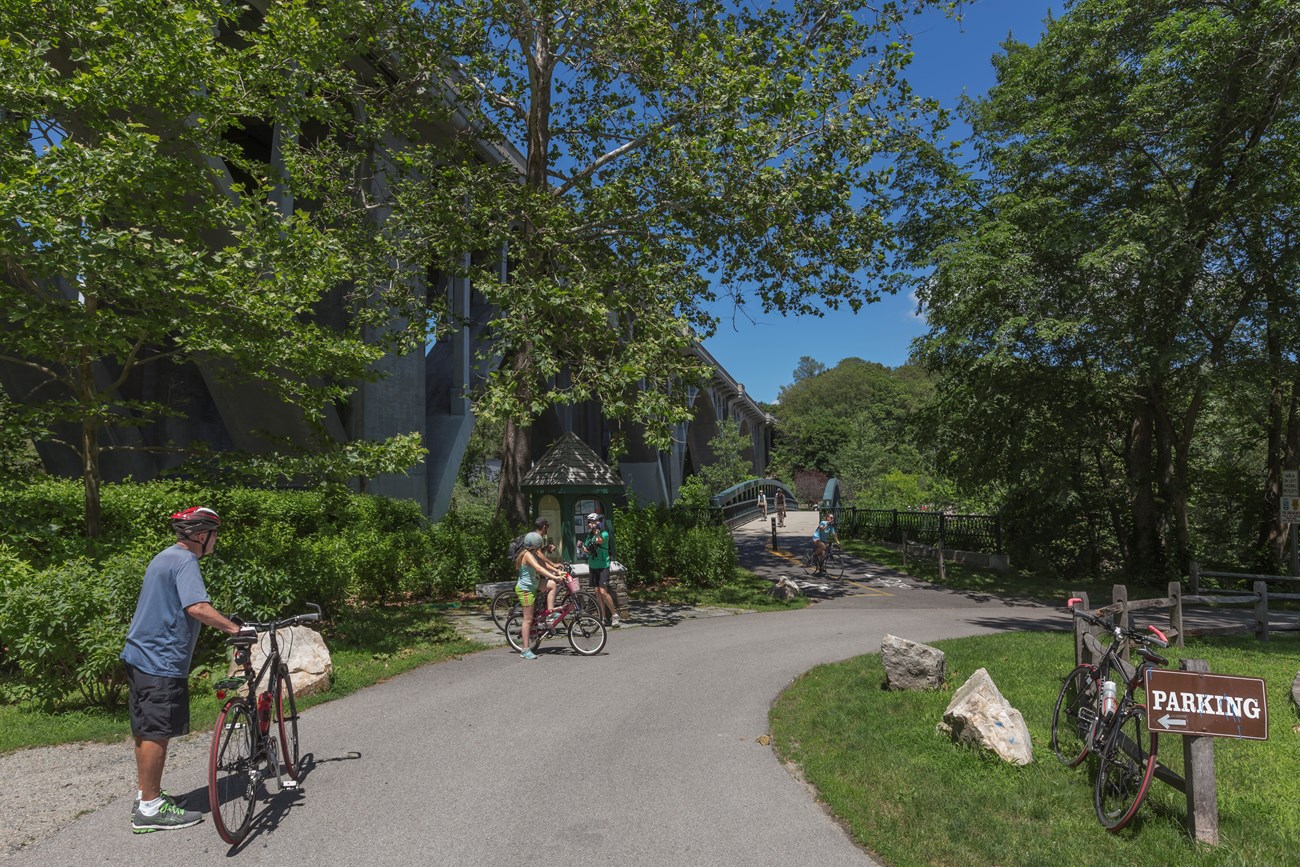 Although our name says Historical Park, there are a number of outdoor recreational opportunities both within the park and throughout the entire Blackstone River Valley for you to enjoy. Please check out some of the links below to see how you can get out and about in the Blackstone River Valley.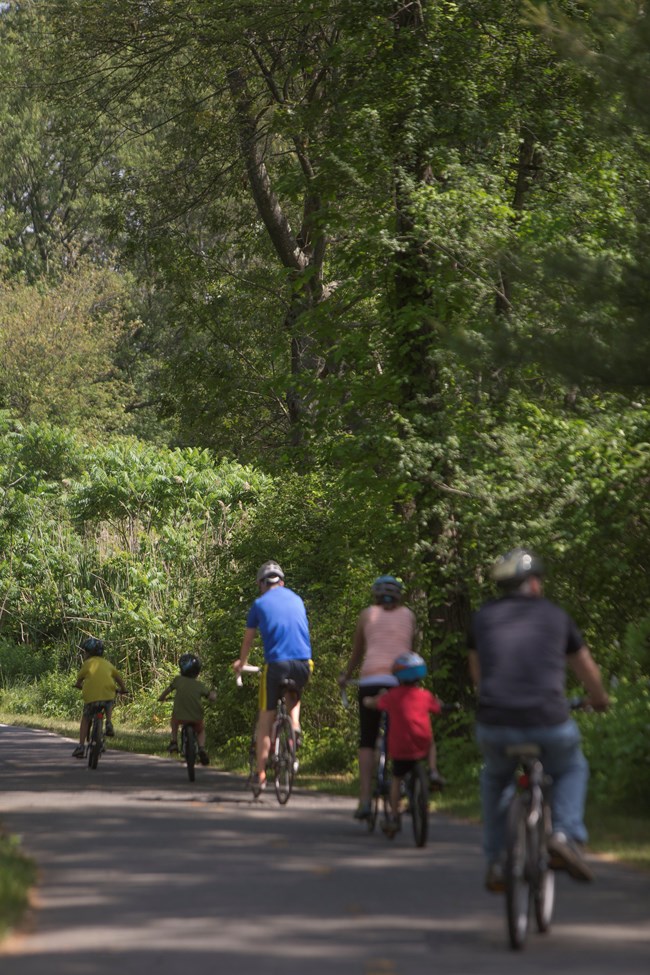 Blackstone River Bikeway
One of the most exciting projects currently underway in the Heritage Corridor is the construction of the Blackstone River Bikeway. When completed, this bikeway will extend forty-eight miles from downtown Worcester, MA to India Point Park in Providence, RI. From there it will connect with the existing East Bay Bikepath and continue on to Bristol, RI.

The bikeway will serve as an alternate mode of transportation for commuters as well as the region's premiere recreational bicycle facility, connecting New England's second and third largest cities serving. This will service a population of more than 1 million.

Currently almost 20 miles of the Bikeway have been completed, including about 14 miles of paved, off-road bike path. The remainder is marked, on-road routes.

For more information on where to access the bikepath, visit the Blackstone River Valley National Heritage Corridor's website.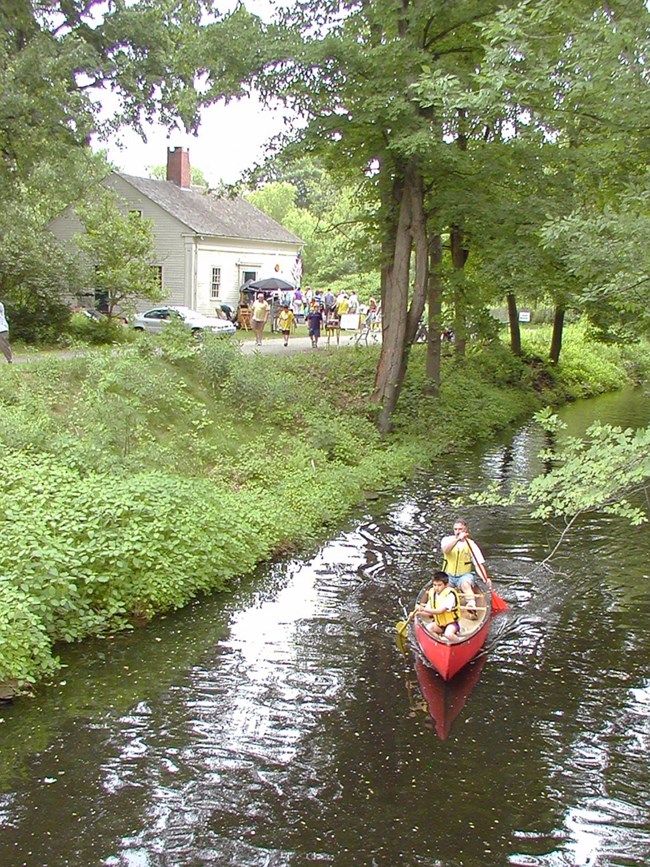 Get Out on the River
The story of the Blackstone River and Canal can be told from many vantage points, but perhaps the best way to experience its history and beauty is on the waterways themselves. The river and canal segments form an interesting and sometimes seamless exploration of the Valley and its industrial heritage where you will discover the dams, canal locks, bridges and other structures that tell the story of "America's Hardest Working River".

The main stem of the river meanders 46 miles from Worcester, Massachusetts to Providence, Rhode Island through urban landscapes, historic villages, farmlands, and forests. The Blackstone drops an average of almost 10 feet per mile. This drop allowed for the development of the many mills you will see along the way. Today, 18 dams are still in place and presents paddlers with the challenge of several portages in certain stretches of the river.
To learn more about where you can paddle on the Blackstone River, visit the Blackstone River Valley National Heritage Corridor's website.
Last updated: January 7, 2023