Become a Junior Ranger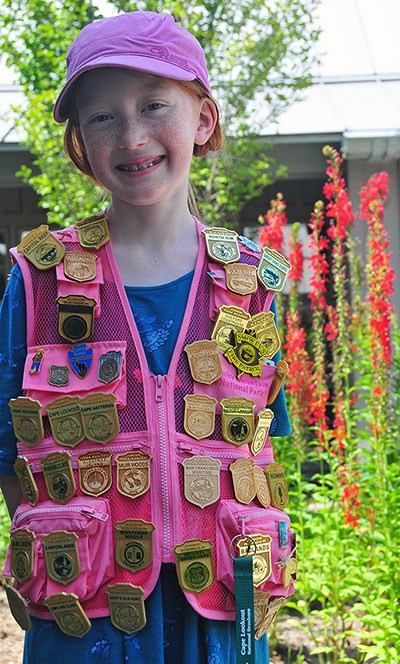 Becoming a Blue Ridge Parkway Junior Ranger is exciting and rewarding!
Pick up your Junior Ranger folder and an area-specific activity sheet at any park visitor center.
Complete six activities on the folder and three activities on the area-specific activity sheet.
Bring your completed folder and activity sheet to any of the parkway's visitor centers for a ranger to check your answers.
Get sworn in as a Junior Ranger and receive your badge, certificate and sticker!

There are ten activity sheets for the parkway, each one is for a different part of this big park. As you travel the parkway, pick up additional activity sheets that are connected to the stories and the places along your journey. If you complete activity sheets for four separate areas, you can earn a Junior Ranger Patch. Complete all ten activity sheets to earn a special, metal Junior Ranger pin!

Visitor Centers are typically open May through October. During the off season you can mail completed booklets to:
Blue Ridge Parkway Jr. Ranger Program
199 Hemphill Knob Road
Asheville, NC 28803
Your booklet will be mailed back to you along with your awards!

For other family friendly activities, check out kidsinparks.com for more activities related to the parkway. In addition to the parkway's Junior Ranger program, try these nationwide Junior Ranger Programs:
Last updated: November 26, 2019