Agricultural Use Permit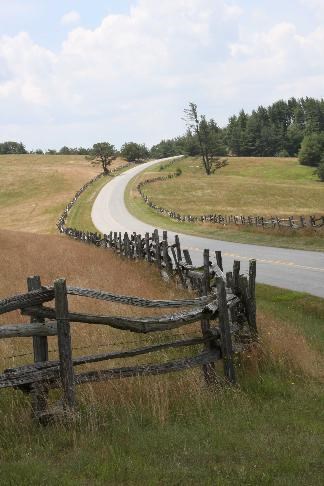 The Special Use Permit for agricultural use is a managerial tool intended to assist the park with maintaining the rural agricultural scene along the parkway and to preserve the scenic variety along the 469-mile route.

Use of agricultural lands along the parkway by private citizens is authorized through a Special Use Permit for a period of 5 years.

In permitting agricultural use of National Park Service lands, the parkway is required to foster practices, which conserve soil, protect streams and groundwater, control exotic plant species, and avoid toxic contamination of the environment.

Agricultural use permit holders are generally required to mow the assigned parcel and associated fence lines at least once a year to control weeds and exotic plant species (e.g. thistle, multiflora rose, etc.).

A list of lands available for permitted use and a copy of the Special Use Permit conditions may be requested by mail from Agricultural Uses, Blue Ridge Parkway, 1670 Blue Ridge Parkway, Floyd, VA 24091. Following review of the Special Use Permit conditions, those interested in using the available farmland may obtain an application from the same location listed above. To have an application mailed to you or for further information, please e-mail or call 828-348-3274.
Last updated: December 26, 2022