Red Rock Canyon Info & Reservations
2023 Reservation System:
In years prior, Red Rock Canyon Wilderness permits were available through a mail-in lottery system. For 2023, the park has updated this process to make it easier and more accessible for visitors. Red Rock Canyon permit reservations will be available online through www.recreation.gov; see key dates below. This will be a first-come, first-served reservation system, not a lottery. More detail is available in the news release here.

For 2023, Red Rock Canyon permits will open in two reservation windows on www.recreation.gov
On April 14, 2023 at 8:00 am MT, reservations will open for May 15 - July 31, 2023.
On July 5, 2023 at 8:00 am MT, reservations will open for the remainder of the season: August 1 - October 31, 2023.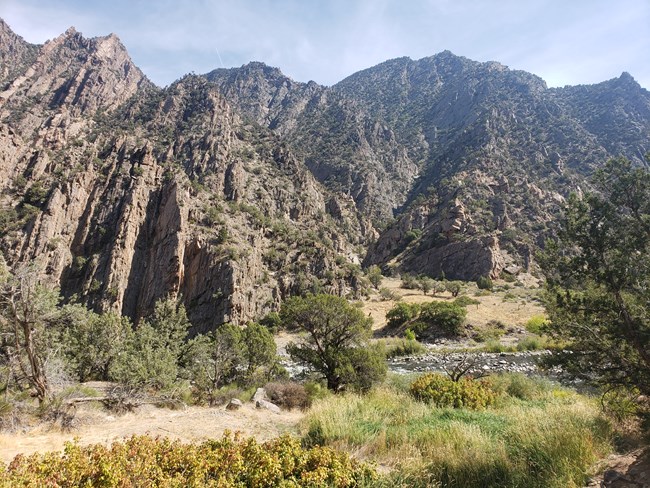 To use recreation.gov, you must create an account and be logged in to the site. Taking care of this in advance will help you to be prepared when reservations open for your desired trip dates.

Maximum number of people per day/night = 8.

Maximum number of groups/permits per day = 4.

Maximum number of people per group = 4.

Maximum length of stay = two nights per group.

The official name in recreation.gov is "Black Canyon of the Gunnison NP Red Rock Canyon Wilderness Permits" -- searching for this name, or just "Black Canyon" should get you to the correct page.

Dates may change in future years.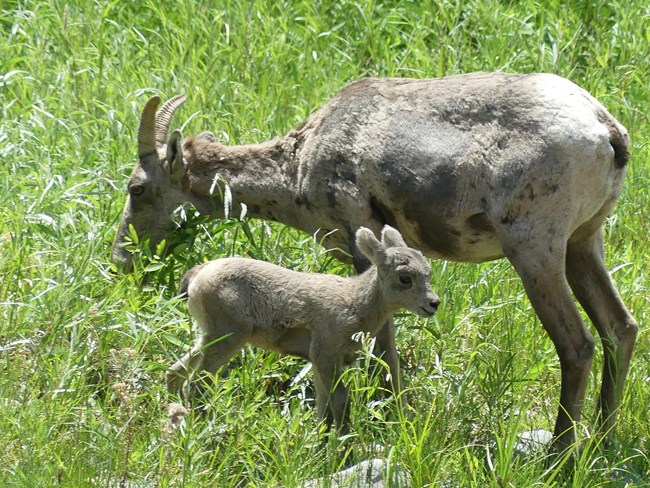 About the Hike:
Red Rock Canyon is located in designated Wilderness on the southwest side of Black Canyon of the Gunnison National Park. It is a popular destination for anglers. Hikers also enjoy this route as an alternative to the steeper routes in other parts of the Black Canyon of the Gunnison Wilderness. The route is 3.5 miles long (one-way) and gradually drops 1,300 vertical feet to the Gunnison River. Access is by wilderness use permit only.

The first mile of the route follows a double-track road from a small parking lot to the trailhead. The route continues into Red Rock Canyon along a shallow creek. Numerous stream crossings may be necessary and can make finding the route a challenge. The route is not marked or maintained. Poison ivy is prolific along the lower section of the route. Hikers are expected to find their own way and should not expect to be rescued. Upon approaching the Gunnison River campsites will become visible upstream and downstream.

Check Gunnison River flows at: Gunnison River Below Gunnison Tunnel, CO - USGS Water Data for the Nation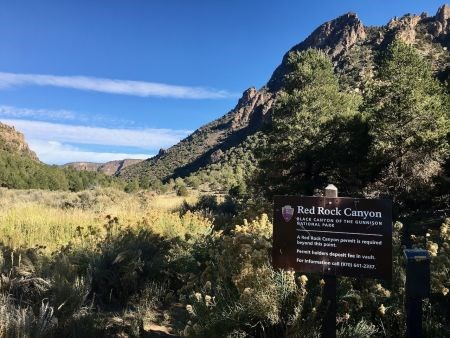 Rules and Regulations
All Black Canyon Wilderness regulations apply. Practice "Leave No Trace" principles in the canyon. This includes packing out human solid waste in an appropriate WAG bag (Waste Alleviation Gel) system. All toilet paper and hygiene products must be packed out.
Open fires, pets, livestock, and bicycles are not permitted in Red Rock Canyon.
Please be respectful of the area. No smoking is allowed and no overnight camping in the parking area.
Trailhead parking is very limited. Only one vehicle per group is permitted at the parking area. Additional parking is available at the junction of highways 50 and 347 or on the South Rim of the Park.
Commercial use (including guided fishing, hiking, or camping) is strictly prohibited in the inner canyon zone of Black Canyon of the Gunnison Wilderness.
A valid Colorado fishing license is required. Colorado Gold Medal Water regulations apply.
Hunting is prohibited.


Last updated: August 2, 2023