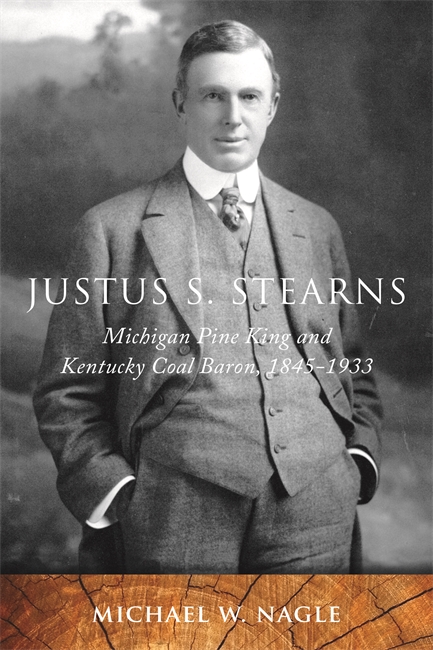 News Release Date:
April 12, 2016
Contact: Tommy Safranek, (606) 376-3787
Contact: Chris Derman, (423) 569-9778
Stearns, Kentucky: The Big South Fork National River and Recreation Area is pleased to announce a public appearance and book signing by Mr. Michael Nagle in support of his book Justus S. Stearns: Michigan Pine King and Kentucky Coal Baron, 1845-1933.  This event will be Saturday, May 7, at 5:30 p.m. (ET) in the Stearns Depot in Stearns, Kentucky. Mr. Nagle will present a brief talk on the subject of his biography, Justus S. Stearns, namesake of the town of Stearns. Visitors will have the opportunity to purchase signed copies of Mr. Nagle&#';s County Heritage Foundation, and the McCreary County Tourism Commission.
The book signing will be part of this year's Decoration Day celebrations at the Blue Heron Interpretive Center. The National Park Service is hosting the second annual Decoration Day from 12 to 4:30 p.m. at the Blue Heron Interpretative Center, with Mr. McCreary
Please join us at this free to attend event.  For more information please go to: https://www.nps.gov/biso/planyourvisit/blue-heron-decoration-day.htm or call the park headquarters at (423) 569-9778.
About the National Park Service. More than 20,000 National Park Service employees care for America's more than 400 national parks and work with communities across the nation to help preserve local history and create close-to-home recreational opportunities. Learn more at www.nps.gov.