News Release
Educator Concludes 2020 Teacher-Ranger-Teacher Experience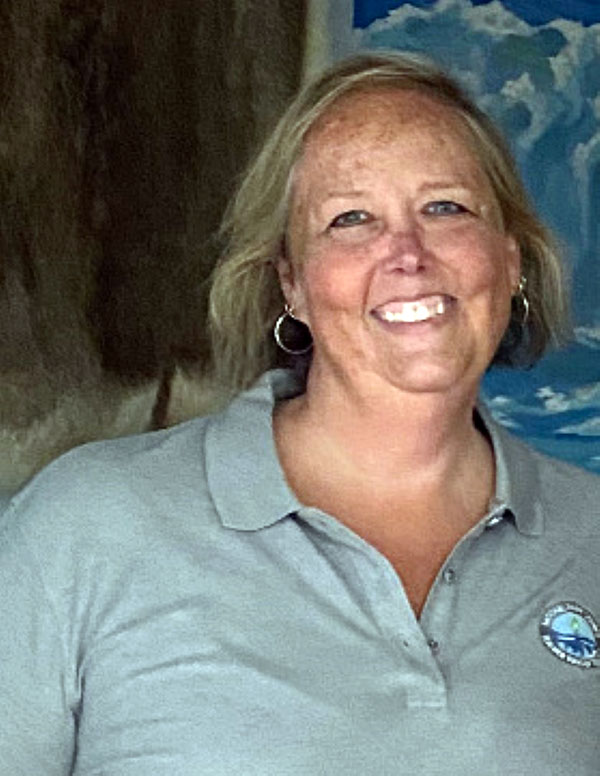 News Release Date:
August 19, 2020
Contact: Christopher Derman, 423-569-9778
Lisa Reaves concluded her Teacher-Ranger-Teacher (TRT) experience at Big South Fork National River and Recreation Area. Lisa is a fifth grade teacher at LaFollette Elementary School, in LaFollette, Tennessee. Lisa worked as Big South Fork's TRT, where her main focus was to create new activity workbooks that highlighted the park. These workbooks help students practice their reading and map skills along with several pages of fun activities such as puzzles. She created a new lesson plan, which will allow students gain a better understanding of trees and the forest ecosystem. 
"Lisa Reaves was a great addition to the Big South Fork team. Her work ethic and expertise helped make a great educational resource that we can use for many years. We can't thank her enough for all she did", said Education Specialist Daniel Banks. 
The TRT program is a professional development opportunity for K-12 teachers to spend the summer acquiring new skills in experiential learning through a program provided by a partnership between the National Park Service (NPS) and the University of Colorado at Denver (CUD). The participants spend between four and six weeks in a NPS unit developing a major educational project and participating in an online graduate course from CUD. The goal of the program is to train teachers in the resources and themes of the NPS so that they can return to their schools in the fall and incorporate their new skills into their classrooms.
Last updated: August 19, 2020