Big South Fork Orientation Film Wins National Award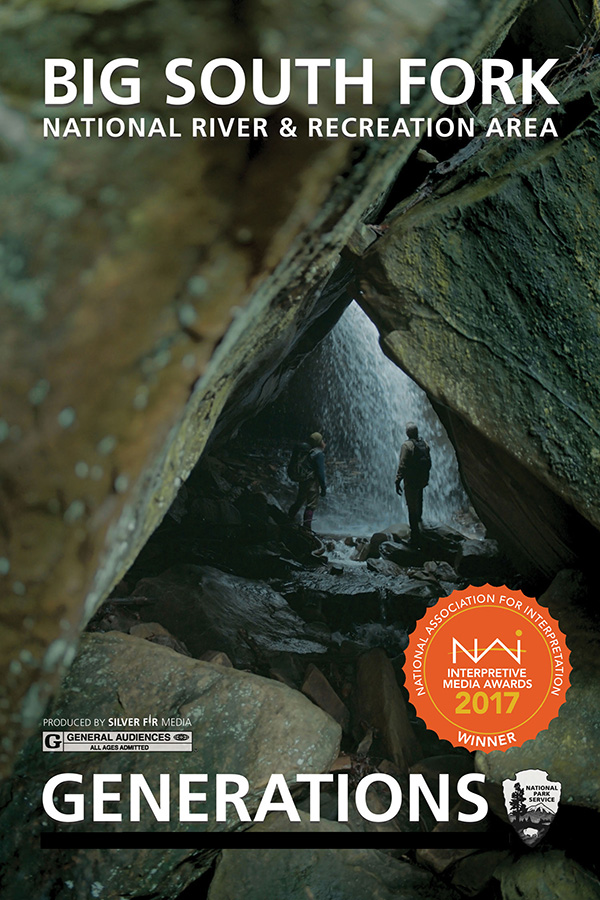 News Release Date:
August 15, 2017
Contact: Christopher Derman
Contact: Niki Stephanie Nicholas, 423-569-9778
The National Association of Interpretation has announced its 2017 Media Award Winners and the Big South Fork orientation film, Generations, placed first in the Long Video category.

The Interpretive Media Awards competition promotes excellence in the delivery of natural, cultural, and historical information and is sponsored by the National Association for Interpretation, a501(c)(3) not-for-profit professional organization, which is dedicated to advancing the profession of heritage interpretation, currently serving professionals in the United States, Canada, and over 30 other nations.

Filmed over the course of 2015, and premiered August 27, 2016, the12-minute orientation film spans four seasons of visitors exploring the rich history and ecology of Big South Fork NRRA, proving you're never too young or old to set off on an adventure. To capture the heart of the Big South Fork and its spectacular scenery, film crews braved snow storms, Class IV rapids, remote deeply wooded areas and steep cliffs. 

The movie was filmed by Silver Fir Media, who previously won first place for the media award in 2014, in the Short Video category for Obed Wild & Scenic River's film, The Obed: Find Yourself Here.

Superintendent Niki Stephanie Nicholas said after the event, "We are thrilled to have been selected as a recipient of an NAI Media Award. One of the highest and most humbling honors is to have our work recognized for its excellence."

The film is being shown at the Bandy Creek Visitor Center, located at:
151 Stable Road
Oneida, TN 37841
A short trailer for the film may be viewed here.
Please contact the park at (423) 569-9978 for additional information.
Last updated: August 16, 2017