News Release
Big South Fork Has a Special-Equipped Viewfinder to Help Color Blind Visitors See Vibrant Fall Foliage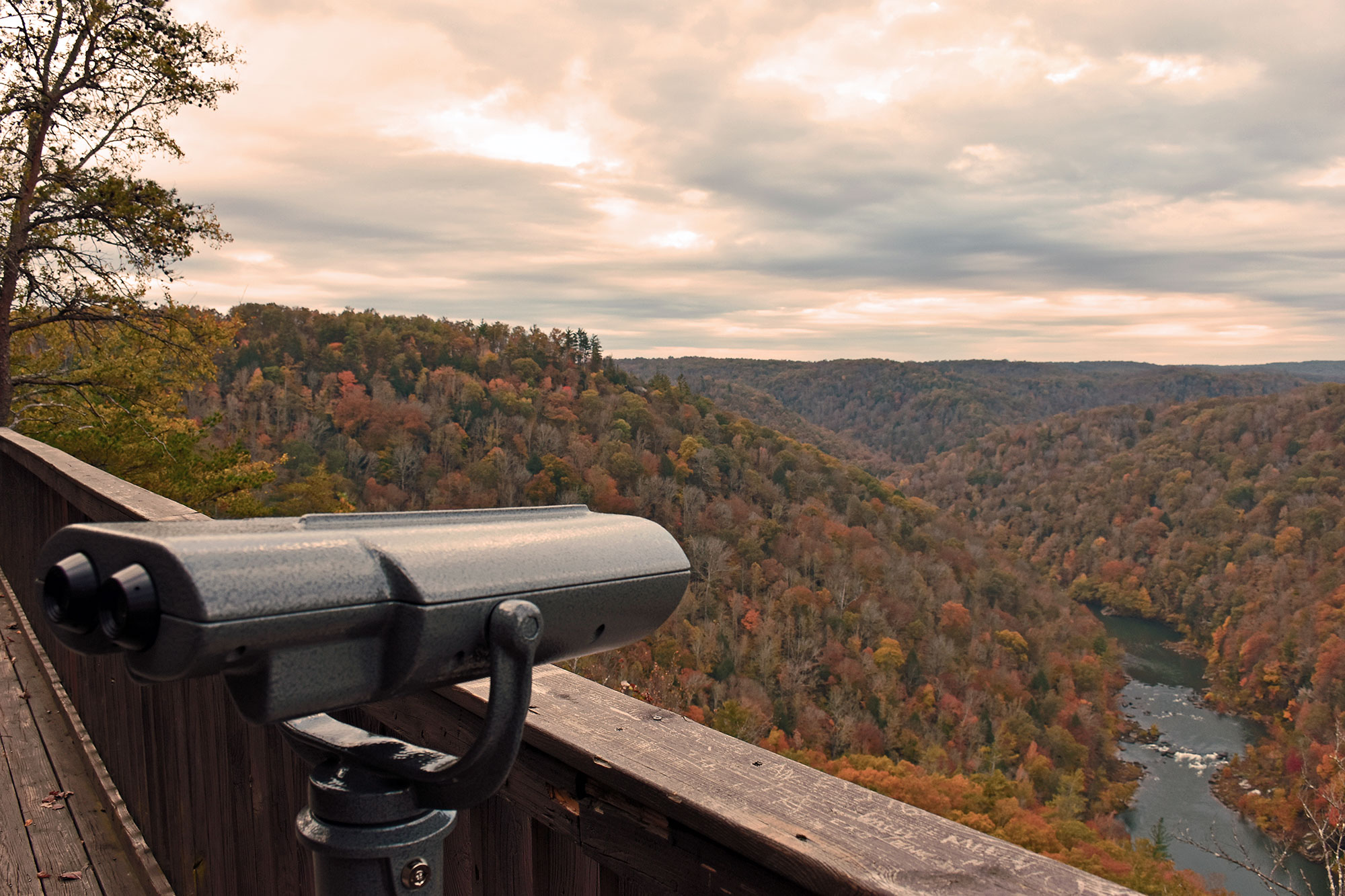 News Release Date:
October 2, 2019
Contact: Christopher Derman, (423) 569-9778
Big South Fork National River & Recreation Area is one of the locations in Tennessee that has colorblind-less viewfinders that help color blind visitors and residents see the vibrant fall foliage.
Protanopia and protanomaly — more commonly known as red-green color blindness — are not able to fully observe the effect of nature's transition from deep green to brilliant shades of red, orange and gold.  The viewfinders feature lenses for alleviating red-green color deficiencies, enabling color blind visitors to see the foliage just as it appears to people with normal vision.
"The National Park Service strives to make opportunities for visitors to enjoy their park to the greatest extent possible," said Superintendent Niki Stephanie Nicholas.
The Tennessee Department of Tourist Development installed the special-equipped viewfinder at East Rim Overlook, at Big South Fork National River & Recreation Area.  East Rim is a popular overlook that offers impressive views of the Big South Fork River gorge, and is a popular spot within the park — particularly during the fall season.
Last updated: October 4, 2019