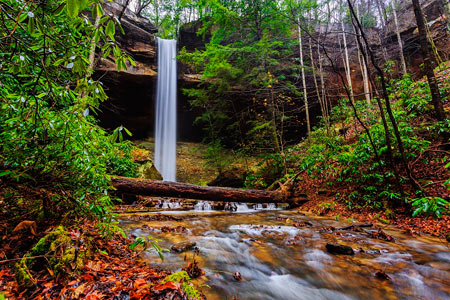 News Release Date:
August 15, 2016
Contact: Christy Strand, (423) 569-9778
Contact: Effie Houston, (423) 569-9778
Big South Fork National River and Recreation Area will be hosting an Art-in-the-Park photo contest reception on Saturday, September 3, at the Bandy Creek Visitor Center located at 151 Stable Road in Oneida, Tennessee. The reception will start at 5:00 PM (ET). 
The event will include a display of photographs from the second annual Big South Fork photography contest. Visitors to the event may select their favorite photograph and place their vote for a "People's Choice" award winner. During the evening, the contest's winning entries will be revealed. Local bluegrass musicians, South Sycamore, will be performing as light refreshments are served. 
The winning entries have been judged on technical excellence, originality, creativity, visual impact, and artistic merit. 
For more information or directions, please call the Bandy Creek Visitor Center at (423) 286-7275.