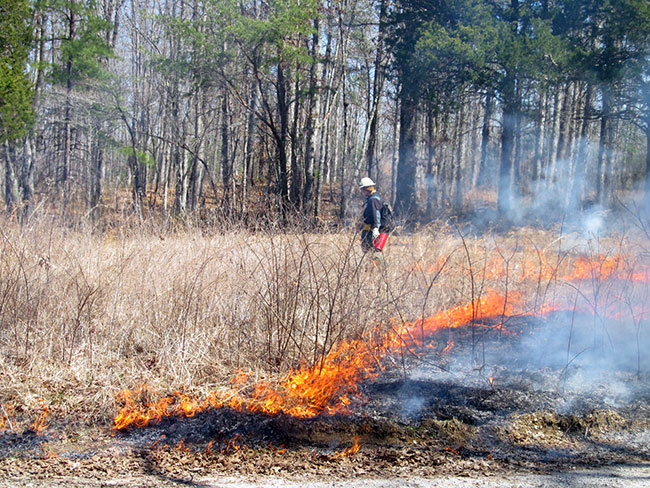 News Release Date:
March 13, 2018
Contact: Christopher Derman, (423) 569-9778
If conditions are met and remain favorable Big South Fork NRRA will conduct the Bald Knob prescribed fire operation over the next three weeks. Bald Knob is located in the Kentucky-side of the park. This operation will take place in approximately 2,000 acres between Waters Cemetery Road and Ledbetter Multi-Use trail. The entirety of the fire will be within park boundaries. 
The objective of the prescribed fire burns is to perpetuate fire adaptive species by replicating historic fire frequency, and promote native grasses and forbs. The prescribed fire burns will also reduce natural hazard fuels, which will help minimize fire risk to park and adjacent lands.
During the burns, some park roads and trails may be closed temporarily for visitor safety. Please contact Bandy Creek Visitor Center at (423) 286-7275 for the latest information on the current status of any burn or associated closure.