Ranger-Led Activities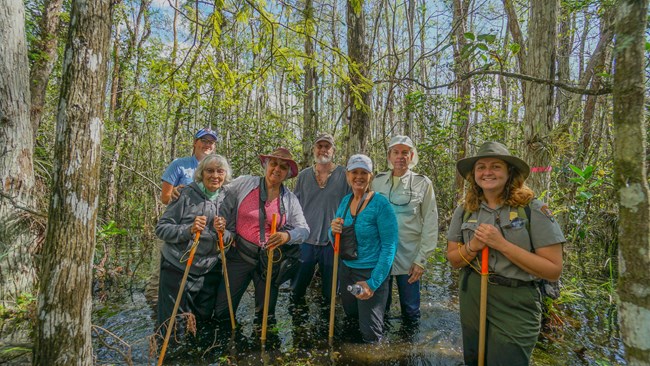 Due to lower staffing during summer months, scheduled ranger programs are only offered November through March. For information on what date programs will resume please check in later by calling the Nathaniel P. Reed Visitor Center at 239-695-4758.
If you would like to venture into the preserve with a guide during your visit, please click here (
https://www.nps.gov/bicy/learn/management/permitted-commercial-operators.htm
) for a full list of commercial services operators authorized to conduct guided walks, paddle trips, swamp buggy tours etc. within the preserve. We thank you for your understanding.
REQUESTING SPECIAL INTEREST GROUP PROGRAMS
If your organization or special interest group is interested, schedule permitting and if COVID guidelines allow, park rangers are available for on-site special request programs and off-site presentations. Special interest groups may include school groups, civic organizations and other local groups. For information and scheduling, please contact the Environmental Education and Outreach Coordinator at 239-695-1164.
PERMITTED COMMERCIAL OPERATORS
Various activities into the national preserve are also offered by permitted commercial operators. Click on the link to see current operators and permitted activities.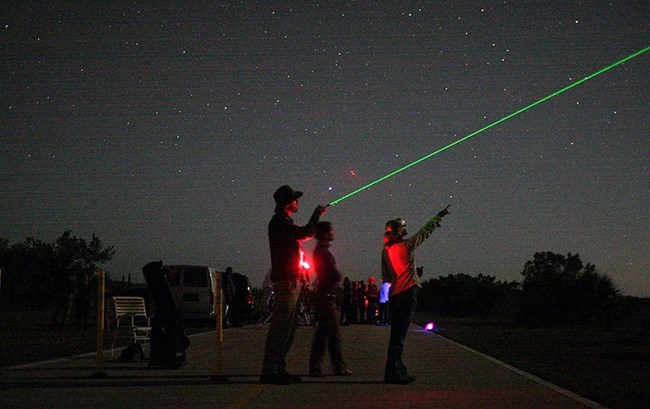 Astronomy Programs
For more information about dark sky programs and the preserve's role as an International Dark Sky Park, please visit our
Astronomy Page
.
Last updated: March 31, 2023