Ranger-Led Activities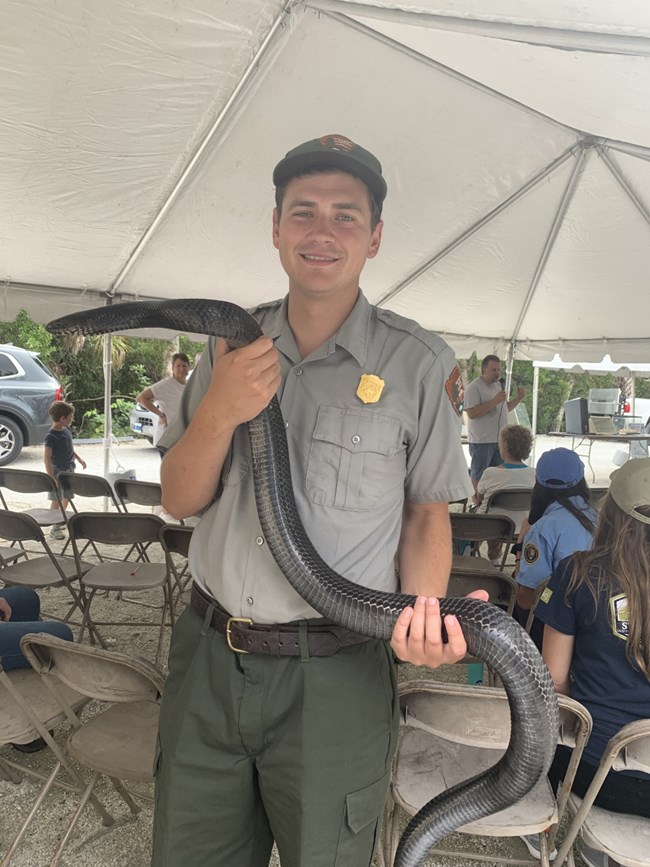 Grab your lunch and join our Big Cypress National Preserve Education Rangers for our Virtual Learning Series. Each Friday will feature a different program in March.
12:30-1:30 pm ET
The Perfect Predator
In the animal kingdom, predators come in all shapes and sizes. Strength, speed, agility, and superior senses are all important factors in becoming a successful hunter. But which resident of Big Cypress National Preserve uses all these attributes to be the perfect predator? Join Ranger Jay Kissell to learn about what it takes to be the perfect predator. You might be surprised at the answer.
Leap into the action and join us
Friday March 12th, 202112:30-1:30 pm ET
The Unseen Reptiles of Big Cypress
Big Cypress is known for its charismatic reptiles like alligators, diamondback rattlesnakes, and the invasive Burmese python however this area is home to plethora of lesser known (but equally as interesting) reptiles that make Big Cypress the unique place it is. Slither on in with Ranger Alex Christopher as he explores these "unseen" herps.
Slither in and join the fun
Friday March 19th, 202112:30-1:30 pm ET
Owls: Look Hoo's Talking
Known for its dazzling display of bird species, Big Cypress has a bird that you might be familiar with, but not notice when you visit- the owl! Join Ranger AP Harrison to learn about the four species of owls in Big Cypress, their magnificent adaptations, and why they are vitally important to the preserve.
Give a hoot and join us
Friday March 26th, 202112:30-1:30 pm ET
Turning to the Darkside
When light drives out darkness, it allows us to work when the Sun sets, providing safety at night, and dazzling our eyes across city sprawls. Can there be too much light? Join Ranger Rhys Joaquin as we explore Big Cypress National Preserve's place in space as an International Dark Sky park. Together, we will look to the past, present and future of space exploration while examining what's at stake when we turn our backs on the dark.
Don't be afraid of the dark! Join us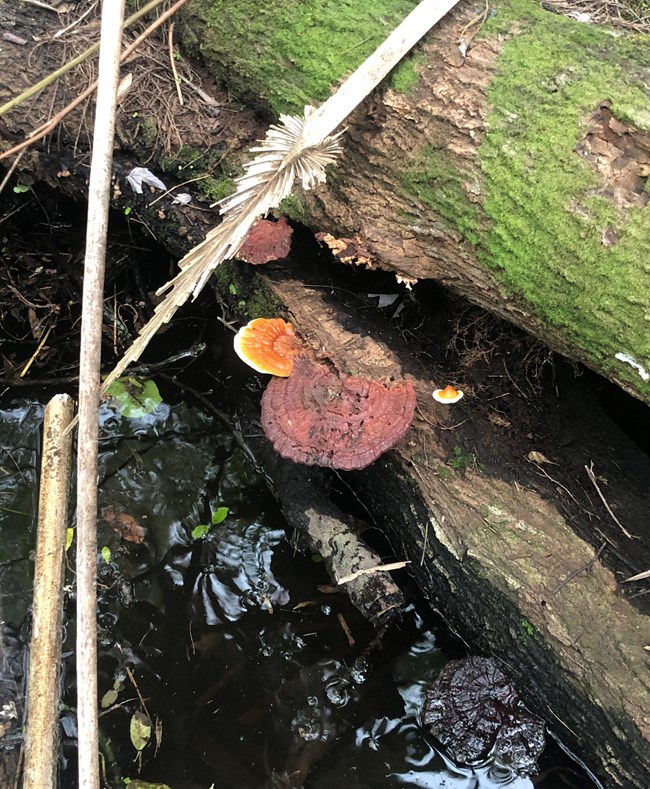 At this time there are no ranger led programs however all trails and roads within Big Cypress National Preserve are open.

Oasis and Nathaniel P. Reed (newly named) Visitor Centers are open from 9:00 am until 4:30 pm. We welcome everyone to come watch the preserve's movie and talk with rangers/volunteers and to greet you on the boardwalks as well.

We do encourage you to get outdoors into the fresh air and to enjoy our boardwalks and drives that we have to offer.

Please keep in mind CDC physical distancing and face mask recommendations.
BIG CYPRESS INSTITUTE is back up and running!
Florida National Parks Association (FNPA), in partnership with Big Cypress National Preserve, offers a wide variety of interpretive programs and experiences within and around the Preserve through The Big Cypress Institute. Click on the link to see what is offered.

SPECIAL REQUEST PROGRAMS
Schedule permitting and if COVID guidelines allow, park rangers are available for on-site special request programs and off-site presentations for school groups, civic organizations and other local groups. For information and scheduling, please contact the Environmental Education and Outreach Coordinator at 239-695-1164.

PERMITTED COMMERCIAL OPERATORS
Various activities into the national preserve are also offered by permitted commercial operators. Current operators and permitted activities. Click on the link to see what is offered.
Last updated: March 16, 2021