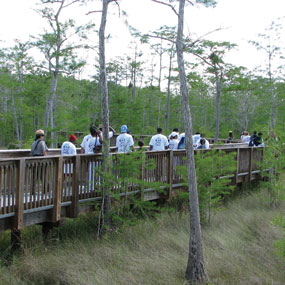 Enhance your understanding and enjoyment of Big Cypress National Preserve by taking part in a ranger-led program. Programs are offered at various locations from November 20, 2016 to April 15, 2017 .
All ranger-led programs are free. To make reservations, identify the program of interest and call the appropriate number related to that program. Reservations are accepted up to 14 days in advance between 9 a.m. and 4 p.m.
A downloaded version of the 2016-17 program schedule is available.