Ranger-Led Activities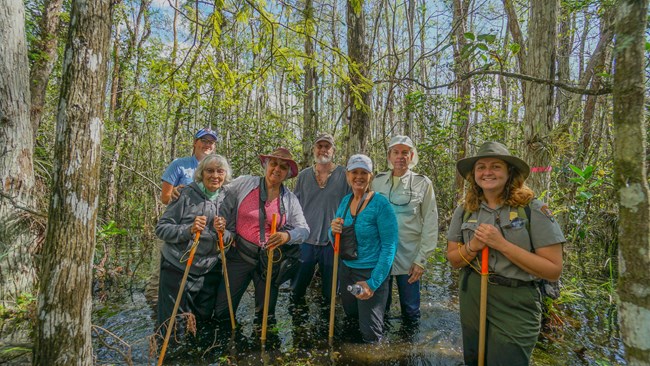 Join Us for a Ranger-Led Program
Let's explore the wonder of the Big Cypress Swamp and the Everglades ecosystem. For more details on activities or to make reservations please call: (239)-695-4758.
Reservations are accepted 3 days in advance of the activity date. All programs are free.
All ranger-led activities are subject to change or cancellation due to weather, staffing changes, conditions, etc.
Stop by the Nathaniel P. Reed Visitor Center to inquire about special events and additional programs.


Reservations can be made over the phone or in person. If reserving over the phone, we do not recommend leaving a voicemail requesting a reservation. It is strongly advised to call until you speak with a ranger, otherwise your request may not be accepted.
Due to high popularity and limited spaces, ranger led programs do fill quickly. If you are unable to reserve a program and would like to venture into the preserve with a guide during your visit, please click here ( https://www.nps.gov/bicy/learn/management/permitted-commercial-operators.htm) for a full list of commercial services operators authorized to conduct guided walks, paddle trips, swamp buggy tours etc. within the preserve. We thank you for your understanding.

Program Descriptions
Sun
Mon
Tues
Wed
Thurs
Fri
Sat
Kirby Storter Boardwalk Stroll - All ages are welcome. No reservations required. Join a ranger for a causal 1-mile walk through a cypress strand along the Kirby Storter Boardwalk! Bring along water, binoculars, and insect repellant. Meet at the Kirby Storter Roadside Park along US Highway 41.
30-45 minutes, easy, wheelchair accessible
1:30pm
1:30pm
1:30pm
Big Cypress Wet Walks - Minimum height 4'6". Reservations are required.Discover the secrets of the swamp! Join a ranger for a guided slog through one of the many cypress strands in the preserve. Long pants and sturdy, closed-toed shoes you can get wet/ muddy are required. Come prepared with food, water, binoculars, sun protection, and insect repellent. Meet at the southwest corner of Burns Lake campground.
2 hours, moderate to difficult
10:00am
10:00am
Big Cypress Canoe Trips - Ages 12+. Reservations are required.Join a ranger to discover the water ways that make Big Cypress unique! Canoes, paddles, and lifejackets are provided. Trips will vary depending on weather and/or water level. Come prepared with water, lunch, binoculars, sun protection, and insect repellent. Knowledge of canoe basics is helpful. Meet at the Turner River Canoe Access off US Highway 41.
2 – 3 hours, moderate
10:00am
(January 29th, February 12th & 26th)
10:00am
(January 23th, February 6th & 20th)
REQUESTING SPECIAL INTEREST GROUP PROGRAMS
If your organization or special interest group is interested, schedule permitting and if COVID guidelines allow, park rangers are available for on-site special request programs and off-site presentations. Special interest groups may include school groups, civic organizations and other local groups. For information and scheduling, please contact the Environmental Education and Outreach Coordinator at 239-695-1164.
PERMITTED COMMERCIAL OPERATORS
Various activities into the national preserve are also offered by permitted commercial operators. Click on the link to see current operators and permitted activities.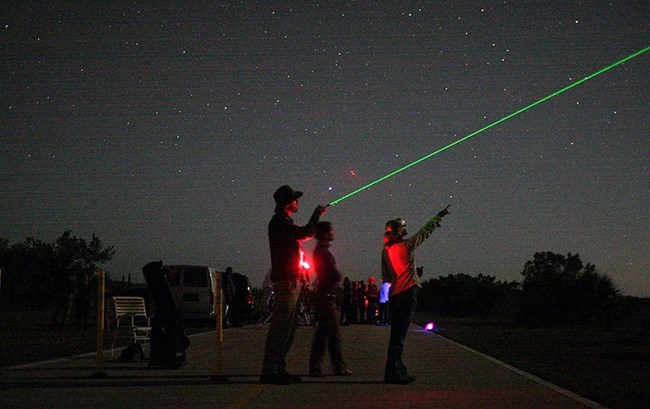 Astronomy Programs
For more information about dark sky programs and the preserve's role as an International Dark Sky Park, please visit our
Astronomy Page
.
Last updated: January 26, 2023