Calendar
Search Filters
By Park
By State/Territory
By Event Type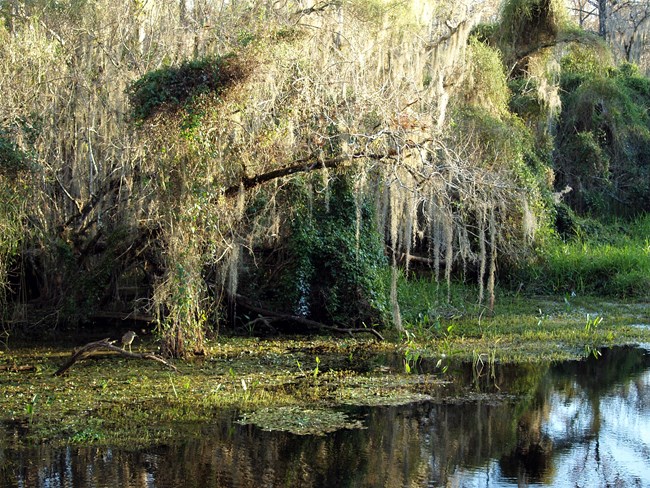 CELEBRATE NATIONAL PARKS WEEK APRIL 20-28, 2019
Big Cypress National Preserve challenges you to discover your Preserve in April. Activities, programs, and experiences are available all week long. Join us in celebrating your National Park places.
Saturday, 4/20 Junior Ranger Day - Not just for kids! Anyone can become a Junior Ranger and earn a collectible badge. Our oldest Junior Ranger (you have to provide and ID as proof!) will receive a special award.
Sunday, 4/21 Military & Veteran Appreciation Day - Share your stories and experiences of your years of service; and your visits to your public lands! Join us for flag-raising and retreat ceremonies in honor of those who have served their nation.
Monday, 4/22 Earth Day - Join rangers in cleaning out an invasive plant from a popular part of the Preserve. See what else the Preserve does every day to celebrate Earth Day and find out what you can do!
Tuesday, 4/23 Transportation Tuesday - Find out the many forms of travel you can use to experience Big Cypress. Have you ever seen a swamp buggy? Now you can!
Wednesday, 4/24 Wildlife Wednesday - Big Cypress offers awesome opportunities for seeing wildlife from birds to Florida Panthers. Join us for activities to help you discover the wonderful wildlife in the Preserve.
Thursday, 4/25 Throwback Thursday - Take a trip back in time to see what Big Cypress was like in the early days. Find out how people traveled, how different the area looked, what movies have been made in Big Cypress, and more.
Friday, 4/26 Friendship Friday - Big Cypress has many neighbors and partners who help take care of visitors and the Preserve. Come meet people who will help you explore the Preserve, visit surrounding parks, zoos, and museums, and have an even better experience during your visit.
Saturday, 4/27 Bark Ranger Day - Humans can become stewards of National Park places by becoming Junior Rangers. Canines can become stewards too! Find out how you best buddy and travel companion can become a Bark Ranger.
Sunday, 4/28 Park Prescription Day - National Park places offer some of the best cures for whatever ails you. Visiting your public lands can help heal the body, the mind, and the soul. Come find your cure at Big Cypress National Preserve.
Last updated: April 10, 2019