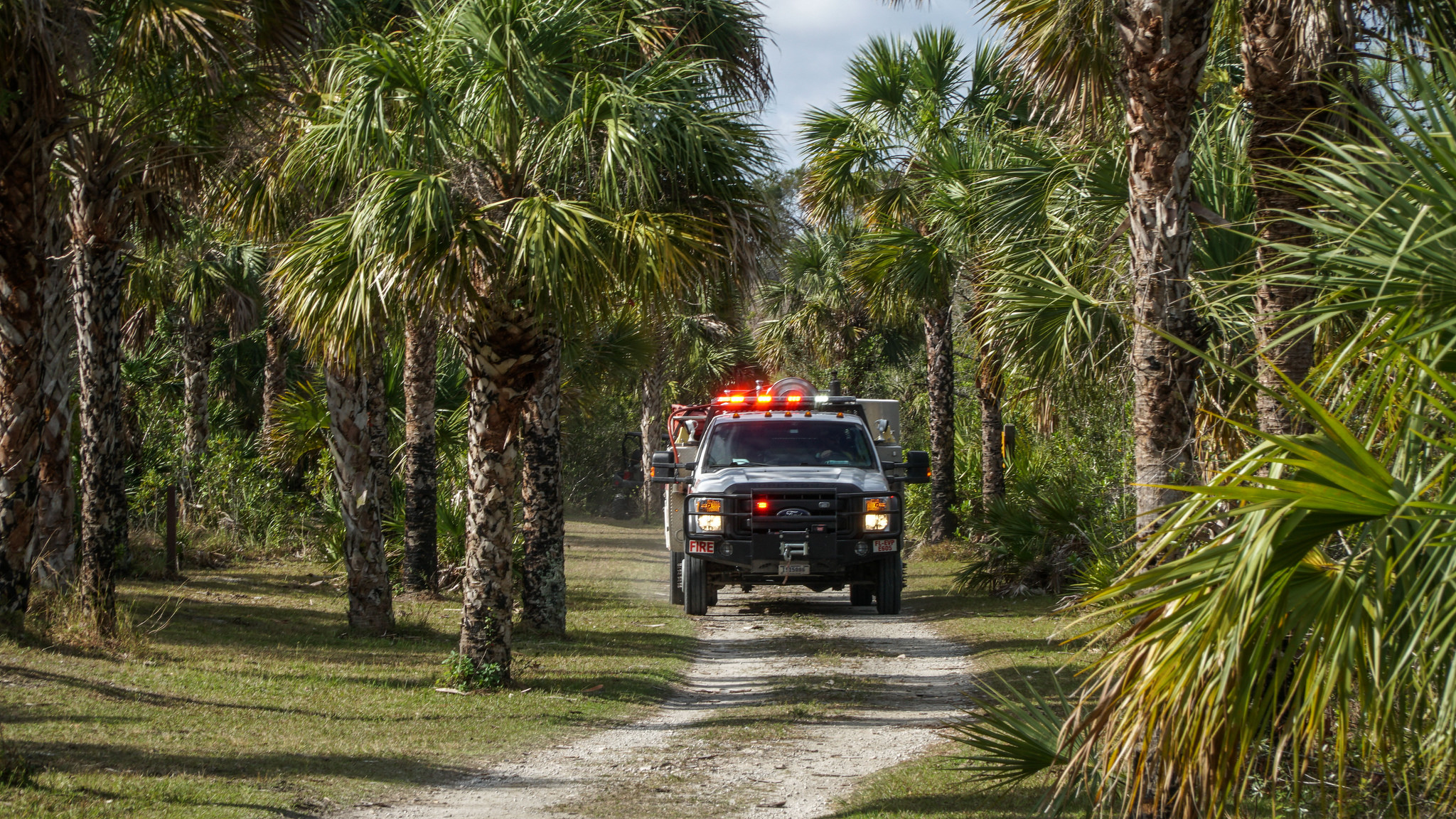 News Release Date:
March 4, 2018
Contact: Ardrianna McLane, 239-695-1107
Ochopee – Big Cypress National Preserve has issued an emergency closure of Bear Island Campground to promote visitor safety during wildland fire activity. During the closure, all recreational use, including hiking, hunting, and camping will be prohibited in the designated area.
The emergency closure will take effect immediately and remain in effect until reopened by press release. Fire crews are investigating a 3-acre wildland fire. The cause is under investigation. Crews will be assessing the fire and conducting operations to manage it.
Currently, the Bluebird/Big Blue Prescribed Fire closure issued earlier remains in effect and will be rescinded by press release as soon as the area being burned this week is deemed safe to access. Also, the planned Lost Dog Prescribed Fire closure will remain in effect until rescinded by press release. All planned fire activity is weather and resource dependent. 

Private lands in the designated area will remain open. Residents should use caution and notify the Fire Duty Officer of entry by calling (239) 719-0241.
"The safety of our visitors, stakeholders, and community is very important to us. This closure will allow fire crews to safely conduct operations in the area," said Big Cypress Superintendent Tamara Whittington.
The fire activity is managed by the Southwest Florida and Caribbean Fire and Aviation Management Program (SWFLCAR), a cooperative program between Big Cypress National Preserve and the US Fish and Wildlife Service Region 4, District 6. Questions about the fire may be directed to the contact above or the SWFLCAR Duty Officer, available any time, 239-719-0241. Media questions should be directed to Public Information Officer, Ardrianna McLane, 239-695-1107.