Plan Your Visit
Welcome to the Baltimore Washington Parkway.
We are located between Washington, D.C. and Fort Meade, Maryland.
We are the parkway that leads into Washington, D.C. from the North.

For our neighbors who live and work in the Washington, D.C. area, we are their "backyard" national parkway. The places where they travel to work, to shop, or to visit the nation's capitol.

The parkway also attracts visitors from across the country and around the world, which are drawn here to visit Washington D.C.
Please obey the speed limit on the parkway. Studies have indicated that most accidents have occurred due to driver error. Please give your full time and attention to your driving.
Our goal is for you to arrive safely at your destination.

Where else can you experience the beauty of a parkway leading into the nation's capital? (except of course for the other federal parkways leading to Washington, D.C.- the Suitland Parkway and George Washington Parkways.)

Please help us keep the parkway beautiful by not throwing your trash out of the window. Remember to keep a small plastic trash bag in your vehicle for your trash.

If you have a question about the parkway or its resources, are planning a visit, or just plain curious, we hope our website will help you find whatever you are looking for - and perhaps offer up a few surprises along the way!

We welcome your interest and hope you have a safe and enjoyable experience on the Baltimore-Washington Parkway.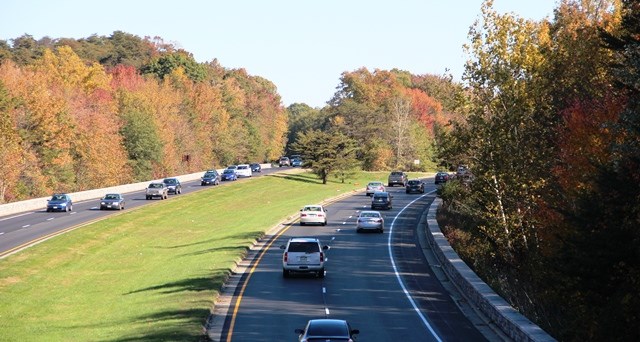 Last updated: August 4, 2015