Tyuonyi Overlook Trail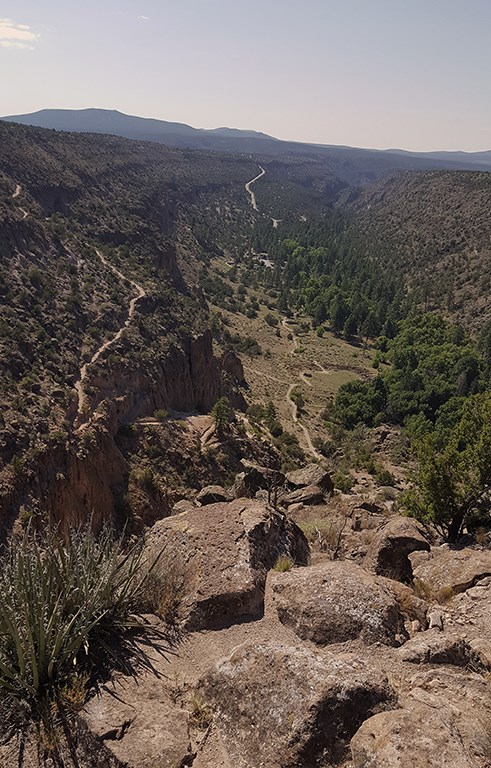 See what this trail is like before you hike it. Do a virtual tour here.
The Tyuonyi Overlook Trail begins at Juniper Campground and crosses the mesa to an amazing overlook of Frijoles Canyon and Tyuonyi Pueblo. The 2.2 mile round-trip trail is relatively level but prone to be dusty or muddy depending on the season. This trail is an excellent place to see the common plants of the Pinon-Juniper woodland and some even less common ones like Alligator Juniper. The trail passes a number of archeological sites. Please don't climb on the walls or remove artifacts.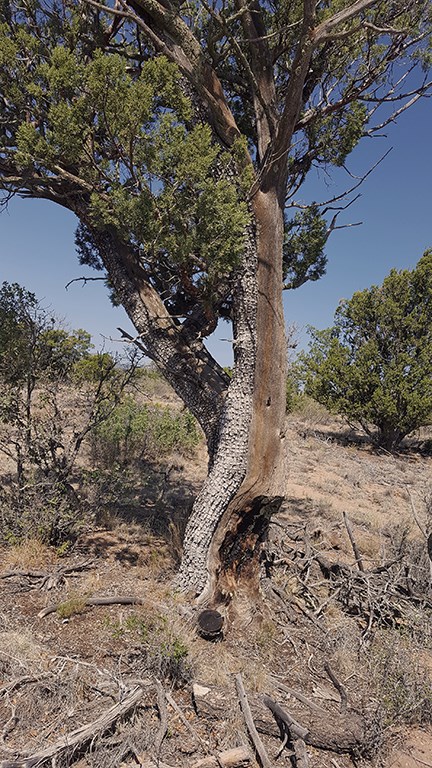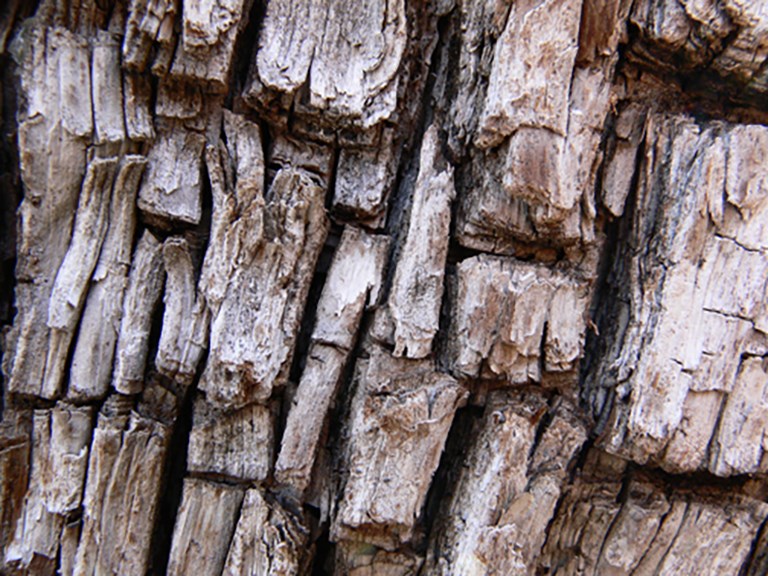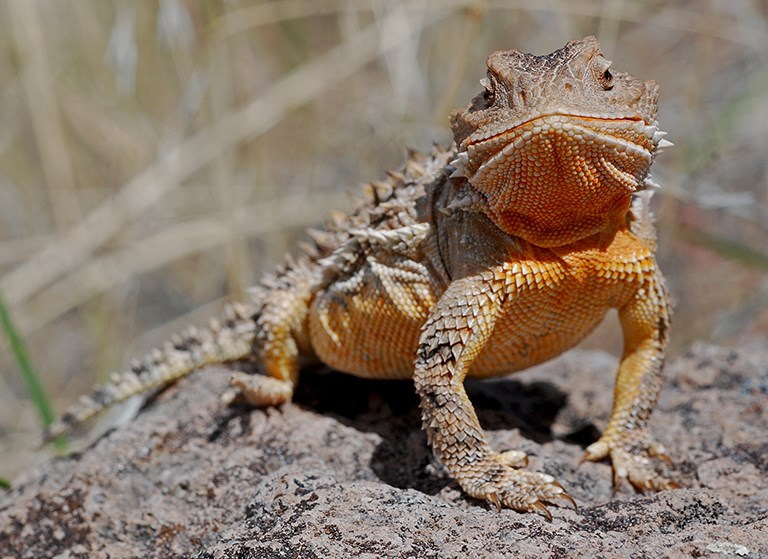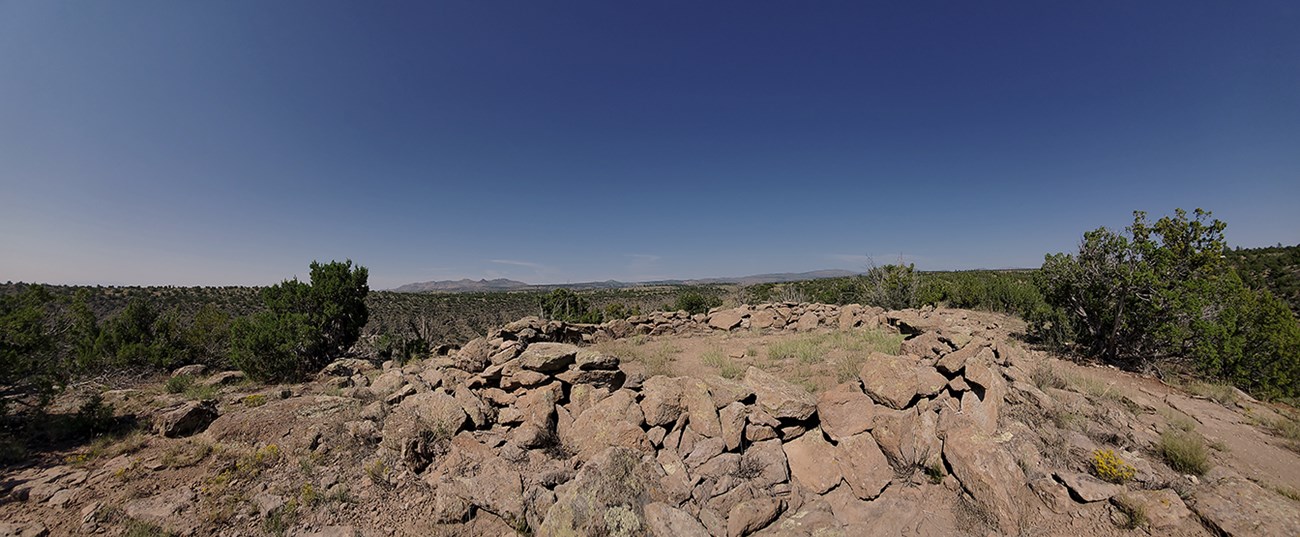 Last updated: February 12, 2022