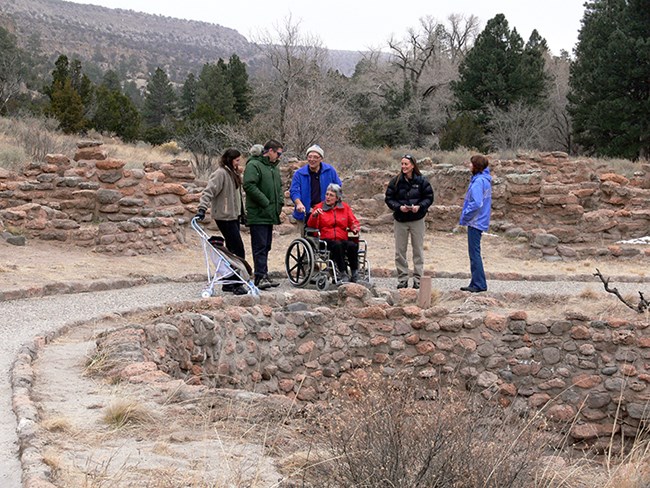 The Visitor Center, museum, bookshop and theater are all accessible. The first quarter mile of the Main Loop Trail is accessible by wheelchair; other trails may be possible for wheelchair athletes. There are two wheelchairs available at the visitor center, that are loaned on a first-come basis.
Even during summer, if you have a handicap placard for your vehicle, you may proceed directly to the Frijoles Canyon visitor center without taking the shuttle from White rock.
Guides to the Main Loop Trail are available in large print, Braille, Spanish, French, Japanese, German, and Russian.