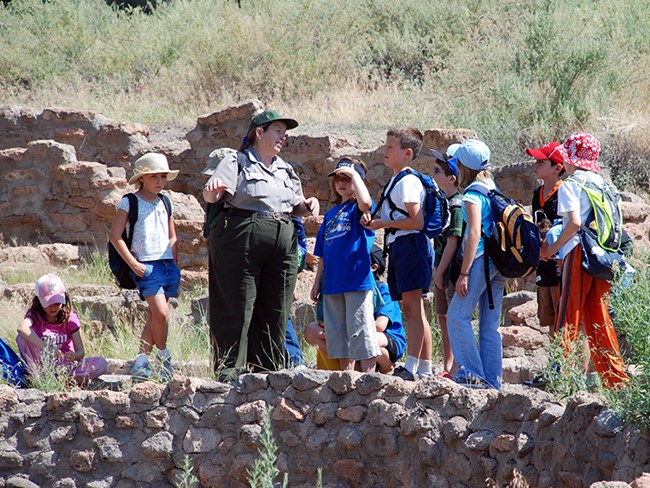 School Group Visits
Entrance fees can be waived for school groups if:
* the class is from a bona fide school, and
* the visit is part of class course work, and
* the class is under good supervision, and
* the group brings a lesson plan for the visit, written on school letterhead, and
* then call for reservations (505)-672-3861 x 518 or e-mail us at least two weeks ahead.
Any school is limited to having no more than 1 busload, maximum 50 students, in the park at any one time. There must be at least one active, responsible chaperone per ten students.
When reservations are made, the park will send a packet of information to the teacher. Teachers without set field trip dates can request one of these packets ahead of time by calling (505)-672-3861 ex 518.