Virtual Tour of Upper Frijoles Canyon Overlook Trail AKA Blue Ski Trail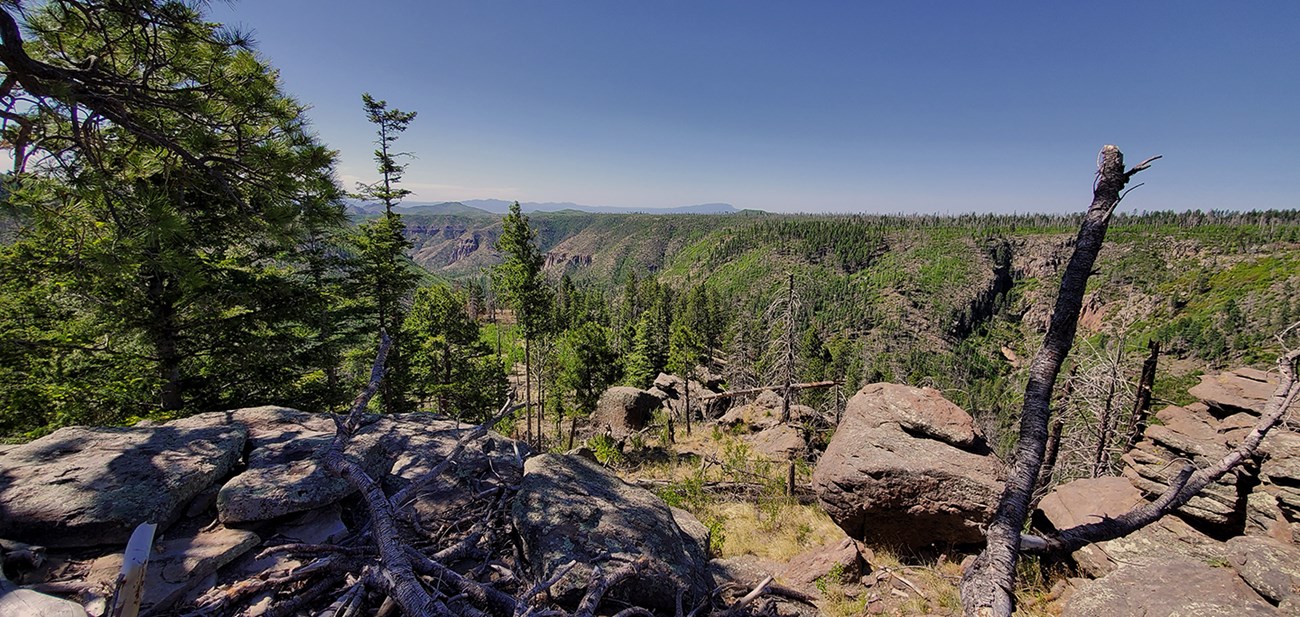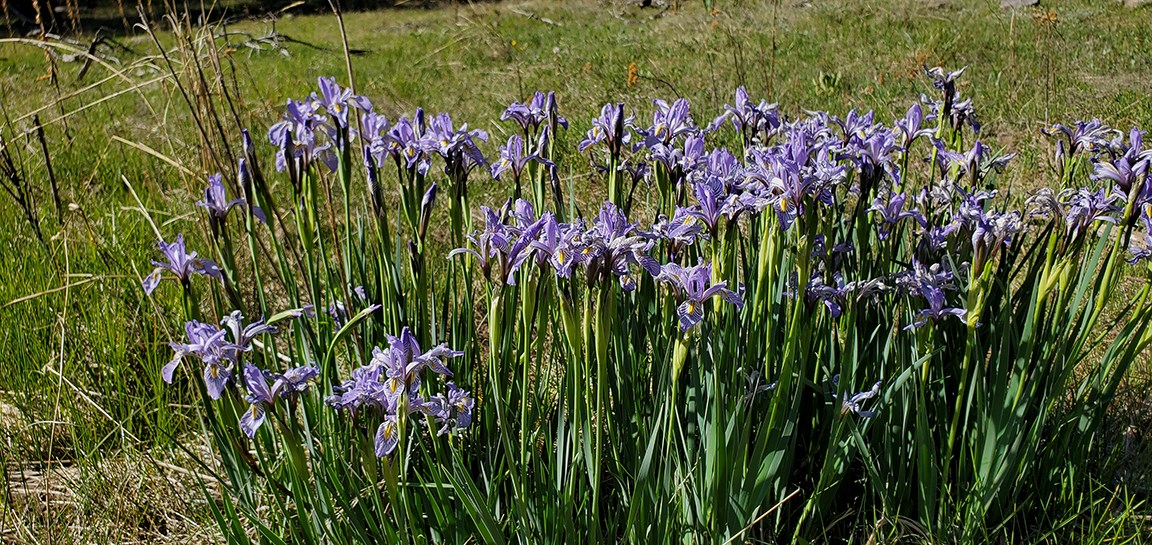 Visit our keyboard shortcuts docs for details
Duration:

32 seconds
Did you know that many aspens in a group are only one single living organism? For that reason, all the aspens in one organism will change color at the same time in autumn.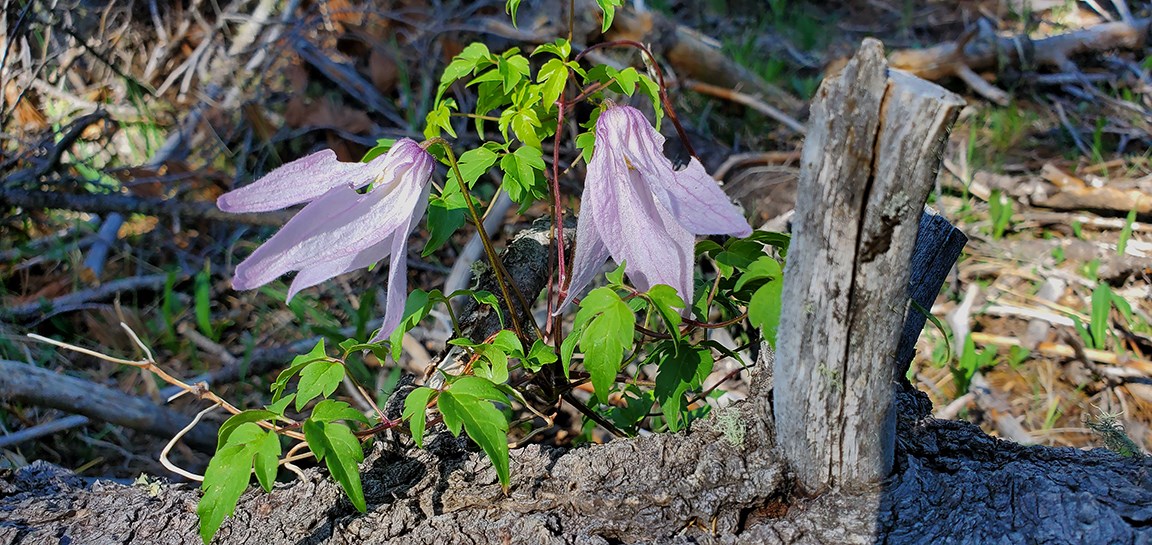 Visit our keyboard shortcuts docs for details
Duration:

35 seconds
A lot of this area was heavily burned in Las Conchas wildfire of 2011. Many of the dead trees have already fallen but be careful on a windy day. There are many more left to fall.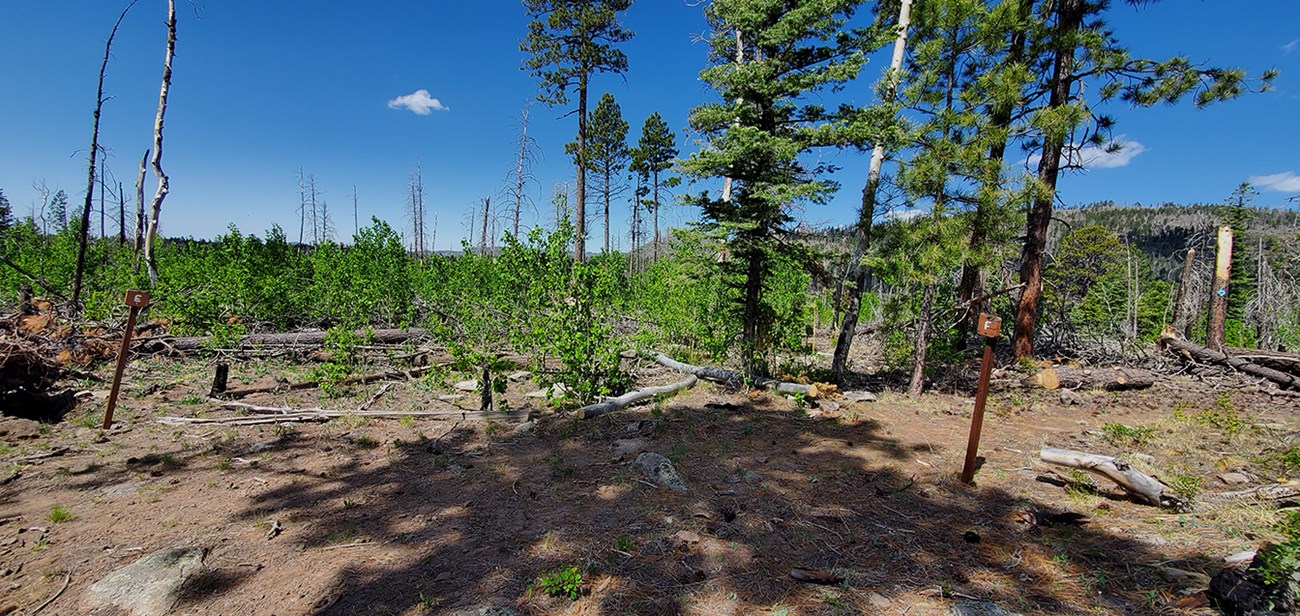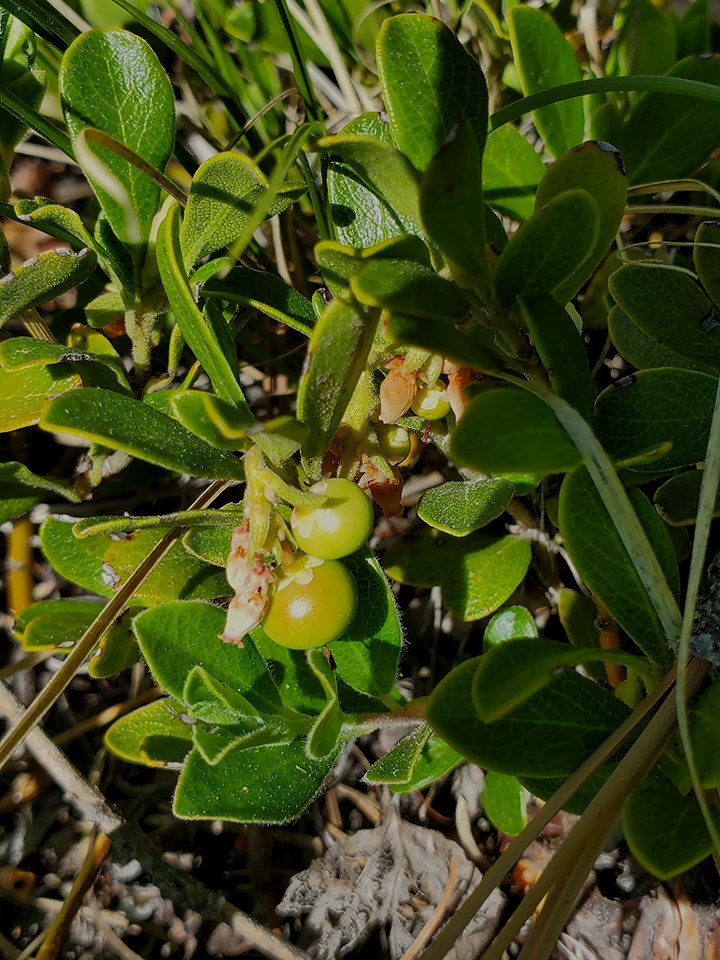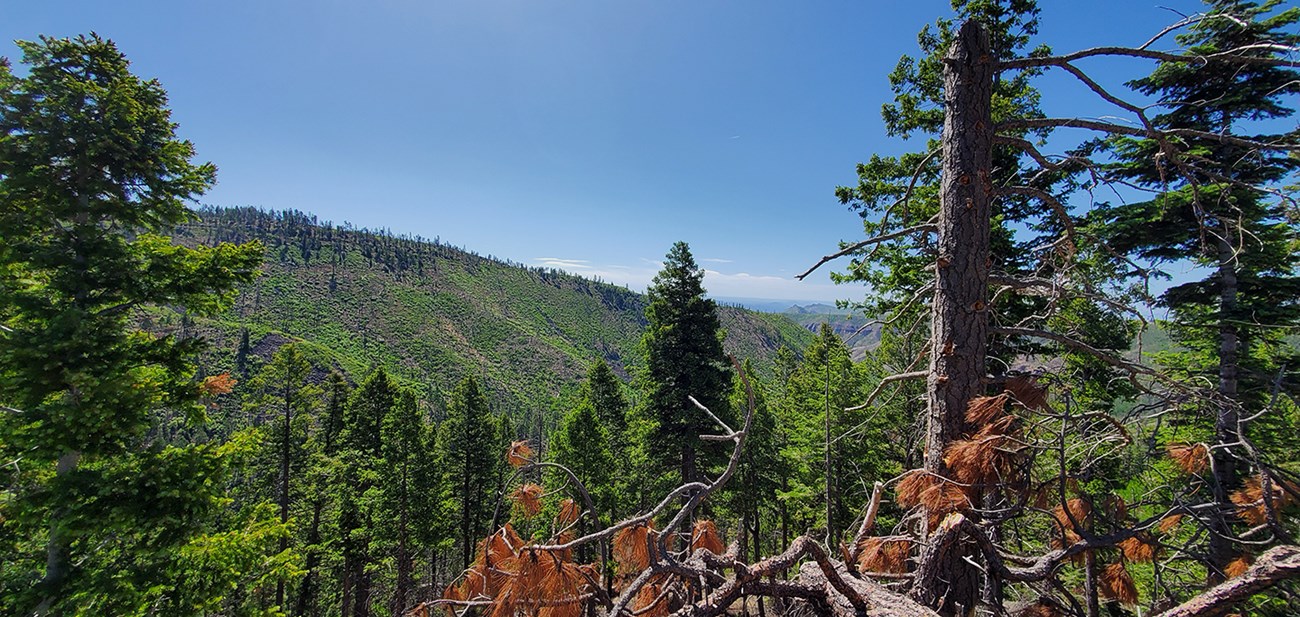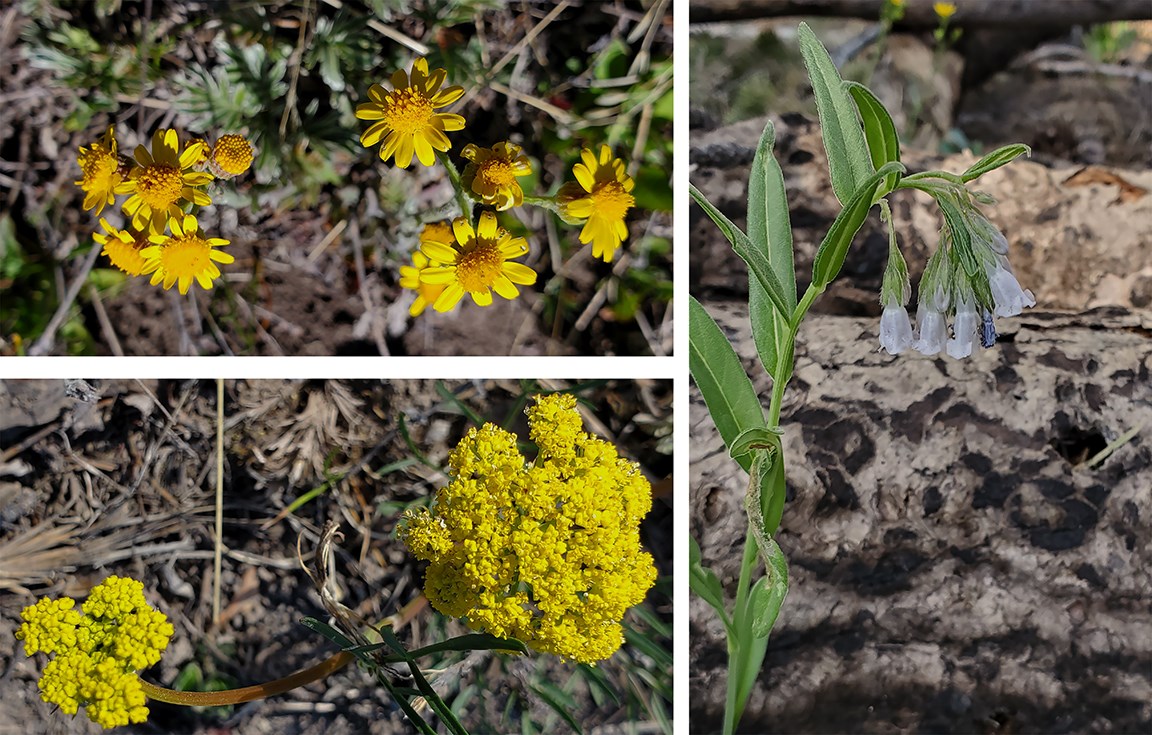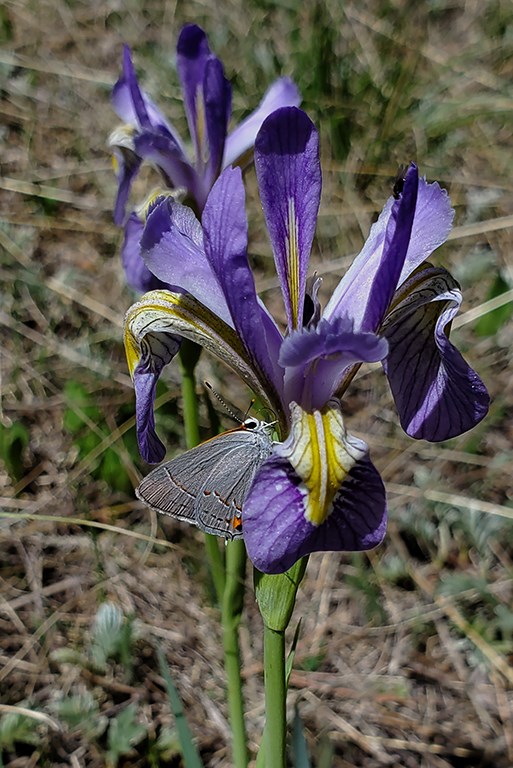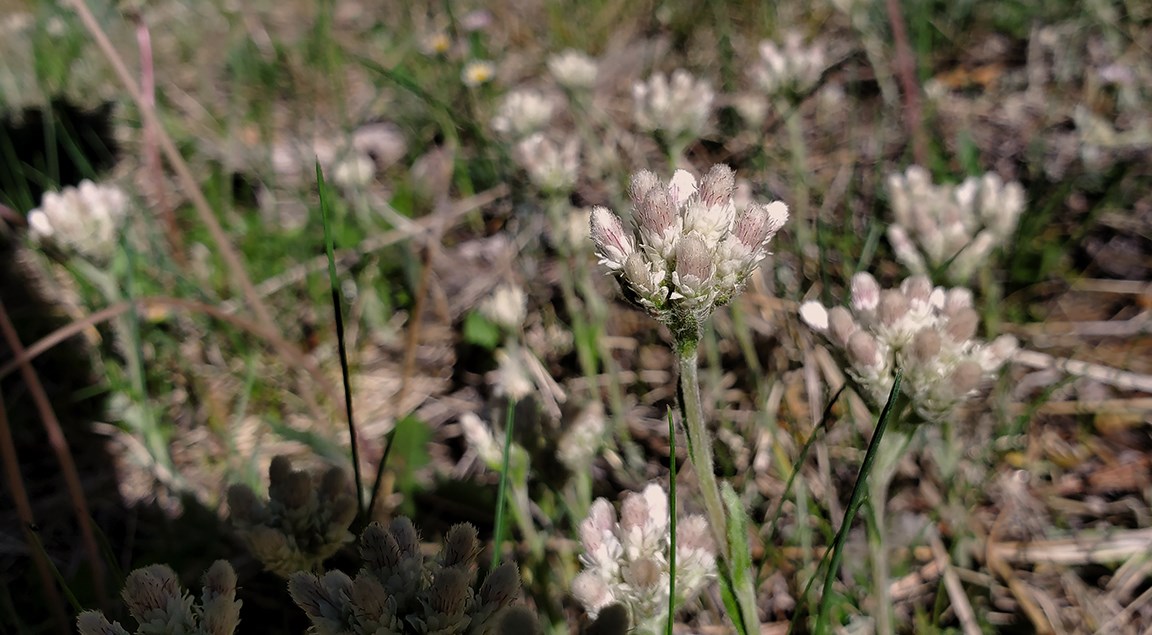 Last updated: January 29, 2022