Wildlife

Badlands National Park is home to many resilient creatures, including some of the most endangered species in North America. To survive the bitter winters and searing summers of the Great Plains, you need a good plan -- and the wildlife of the park have arrived at many ingenious solutions to the problems of exposure, heat, cold, and drought. Check out the articles below to learn the amazing stories of such iconic animals as the American Bison, Black-footed Ferret, and Pronghorn!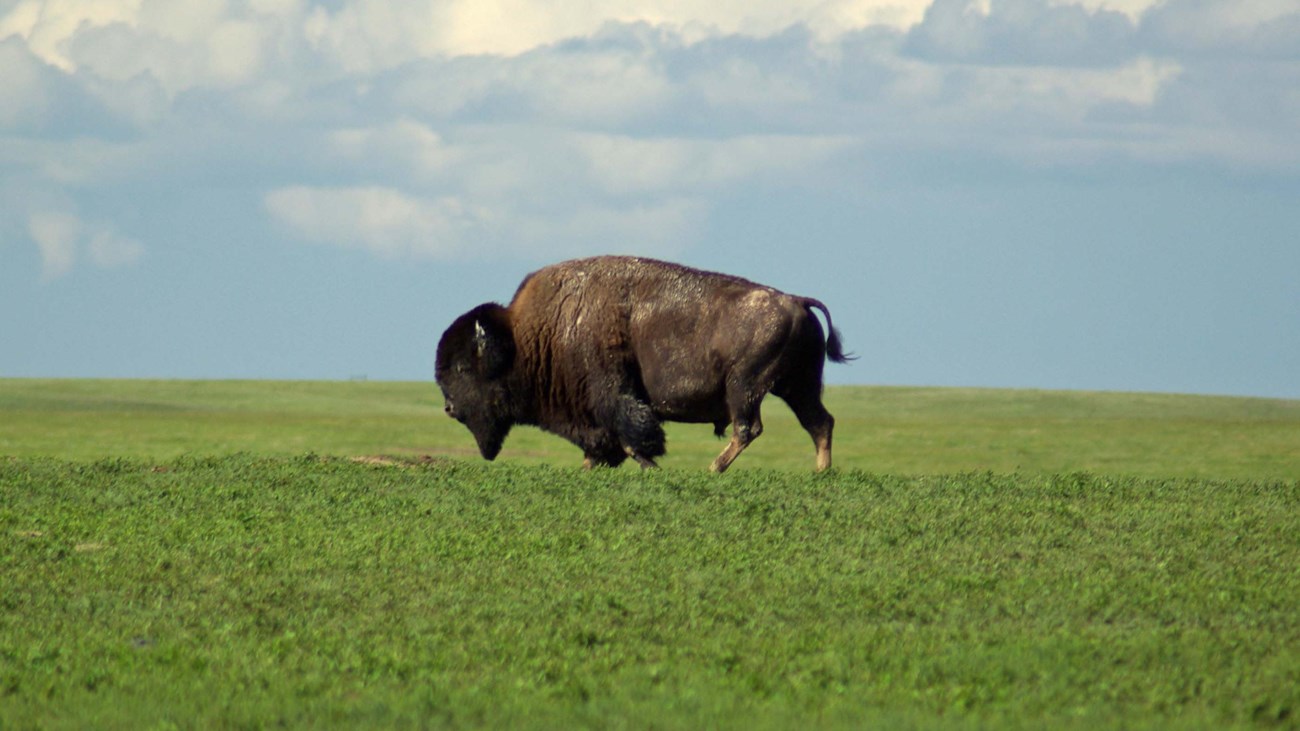 Bison
The story of the Bison is central to the cultural and scientific heritage of people and their environment in North America.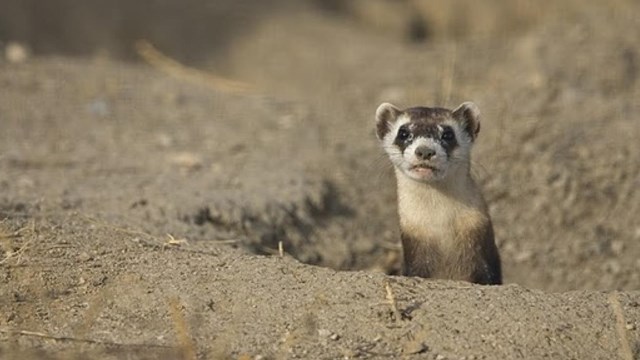 Black-footed Ferrets
Black-footed Ferrets are one of the endangered species that Badlands National Park works to monitor and protect.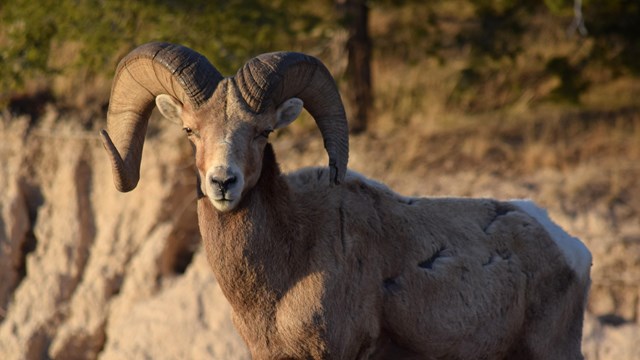 Bighorn Sheep
Bighorn sheep have fascinating daily activities, an incredible natural history, and a special home at Badlands National Park.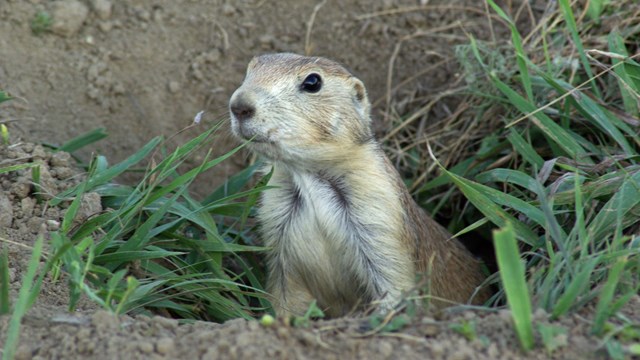 Prairie Dogs
Prairie dogs are a keystone species in prairie ecosystems -- learn about the other plants and animals they support here.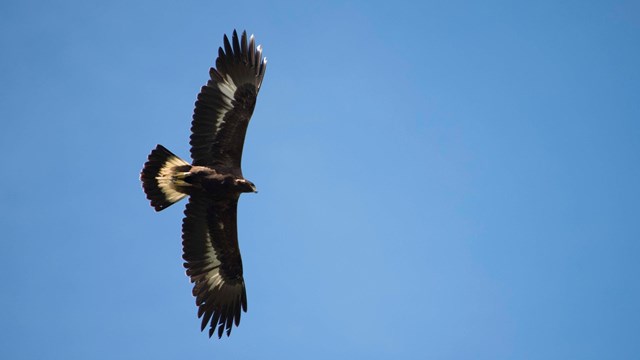 Birds of Prey
Birds of prey like Golden Eagles, Northern Harriers, Short-Eared Owls, and more call the Badlands home.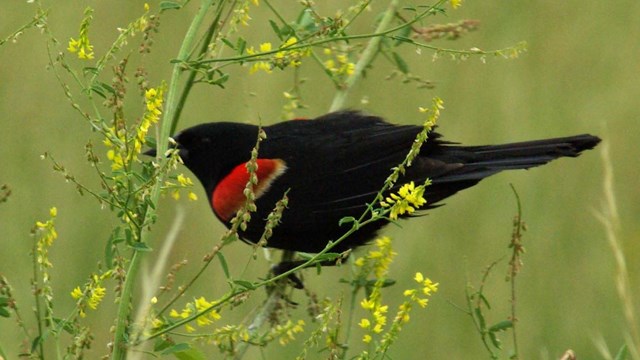 Birds
206 bird species have been identified in Badlands National Park. Learn about the birds of the Badlands and get a species list here.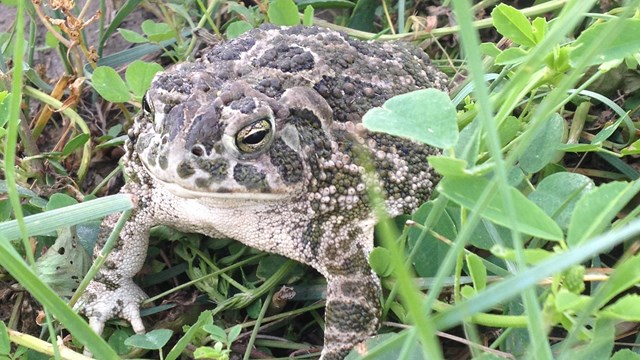 Amphibians
Did you know that amphibians live in the Badlands? Learn more about these critters in this article.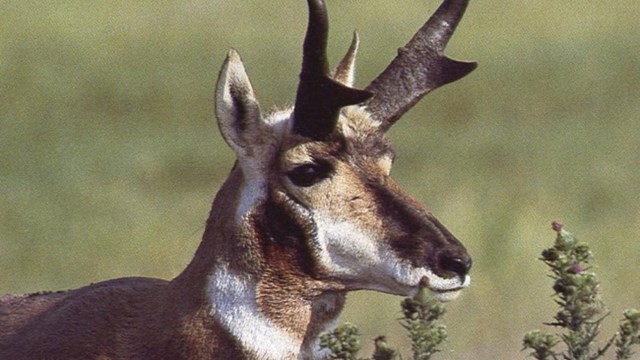 Pronghorn
Pronghorn are an iconic animal of the prairie. Learn about these creatures and their lives in the park in this article!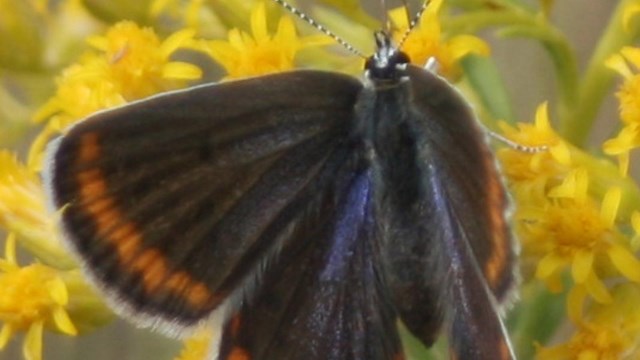 Butterflies
Badlands visitors often see butterflies floating through prairie grasses. Discover the different butterfly species found in the park here.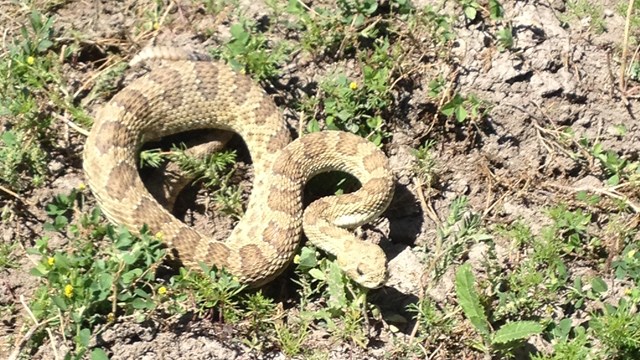 Prairie Rattlesnakes
Prairie rattlesnakes are important predators in a prairie ecosystem.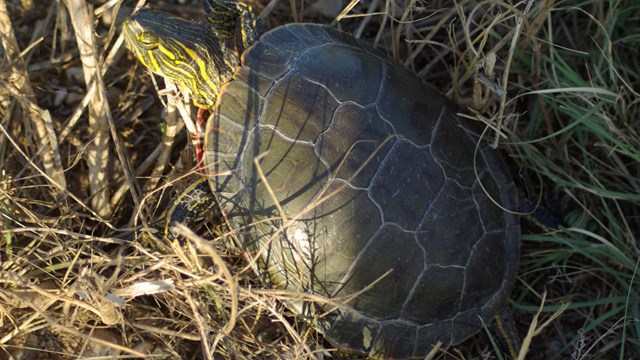 Reptiles
Many reptiles live in the Badlands. Read about them and get a species list here.
Select a Park:
Select a Species Category (optional):
Search results will be displayed here.

Visit NPSpecies for more comprehensive information and advanced search capability. Have a suggestion or comment on this list? Let us know.
Last updated: September 1, 2020