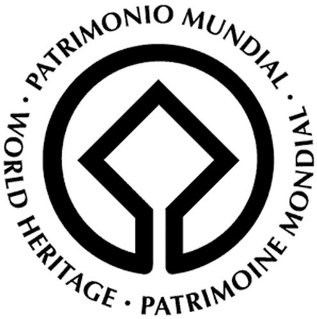 Aztec Ruins National Monument was designated a World Heritage site in 1987 as part of Chaco Culture World Heritage site because it preserves important Pueblo architectural and engineering achievements. Along with 20 other U.S. cultural and natural treasures that exhibit "outstanding universal value," they are a heritage Americans share with the world and which we, as a nation, have pledged to the international community to preserve in perpetuity.
These U.S. sites are connected to the global community through the contemporary version of the ancient list of the wonders of the world: the World Heritage List. Aztec Ruins is managed by the National Park Service and not by any outside entity.
We are proud to be a World Heritage site, and proud also of the leadership role that the United States has taken in preserving important natural and cultural heritage sites. The 1972 World Heritage Convention, an international treaty, established the World Heritage List to recognize universally important places. The United States played a key role in developing the Convention, drawing heavily from principles already in place in our national parks. It has become the most-signed treaty for the conservation of natural and cultural heritage in the world. In a sense, the Convention is the global version of the American national park idea.
The United States was the first country to sign the Convention, with the active support of President Richard Nixon. It was not a coincidence that the signing occurred during the 100th anniversary year of Yellowstone becoming the world's first national park in 1872. All Americans can take pride in our forward thinking as a nation in creating the national park system and providing inspiration and assistance for the creation of World Heritage.
Each signatory nation to the World Heritage Convention maintains sovereignty over its sites, is responsible for their protection, and pledges to assist others in preservation efforts. In the U.S., the Secretary of the Interior, through the National Park Service, is responsible for identifying and nominating U.S. sites to the list.
The primary purposes of the World Heritage Convention are to enhance worldwide understanding and appreciation of heritage conservation and to help preserve a relatively small number of exceptional natural and cultural properties around the globe that have been formally determined to possess "outstanding universal value" to humanity. Just as national parks are set aside on behalf of an entire nation, World Heritage sites, completely under the management of their respective countries, are identified as having such universal significance that the entire global community has a stake in their conservation.
More information on World Heritage and the important leadership role that the United States has and continues to take in it can be found on the website of the National Park Service Office of International Affairs.
Ready to visit U.S. World Heritage sites? Here is a helpful guide, the Passport to World Heritage sites in the United States.
Kids, you can earn a special World Heritage Junior Ranger badge online!