Earl Halstead Morris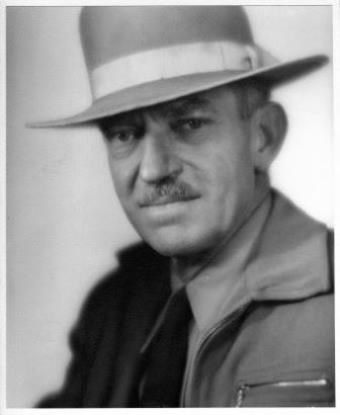 Earl Halstead Morris, born June 24, 1889, is famous for his contributions and dedication to the field of archaeology, particularly at Aztec Ruins National Monument. His fascination with archaeology started at a young age, encouraged by his father who was an avid pot hunter. He recalls a particular event at the age of three and a half that inspired his future.

"One morning in March of 1893, Father handed me a worn-out pick, the handle of which he had shortened to my length, and said, 'Go dig in that hole where I worked yesterday, and you will be out of my way.' At the first stroke of the pick into the wall of the pit, there rolled down a roundish, gray object that looked like a cobblestone, but when I turned it over, it proved to be the bowl of a black-and-white dipper. . . . Thus, at three and a half years of age there had happened the clinching event that was to make of me an ardent pot hunter, who later on was to acquire the more credible, and I hope earned, classification as an archaeologist."

Earl Morris's passion for archaeology led him to the University of Colorado in Boulder where he earned his Bachelor's Degree in Anthropology in 1914, and continued on to earn his Masters Degree in 1915, also in Anthropology. Then in 1916, at age 25, Earl Morris headed the first dig at Aztec Ruins with the purpose of understanding the past. Funded by the American Museum of Natural History in New York, he spent the next several seasons excavating and stabilizing Aztec West, the Great Kiva, and a few rooms in Aztec East. In 1934, in association with the National Park Service, Earl Morris returned to supervise the reconstruction of the Great Kiva. Today, the reconstructed Great Kiva at Aztec Ruins National Monument continues to reveal a glimpse into the life and culture of the ancestral Pueblo that lived here nearly 1000 years ago.

In 1923, Earl Morris married Ann Axtell, who would become a famous archaeologist, artist, and author. Together, they had two daughters, Elizabeth Ann and Sarah Lane. Elizabeth studied Anthropology at the University of Arizona, and following in her parents footsteps, became an Archaeologist and Professor at Colorado State University.


For further information about Earl Morris and his work at Aztec Ruins National Monument, here are some additional resources available through nps.gov.
Aztec Ruins National Monument, Administrative History of an Archeological Preserve, Robert H. Lister and Florence C. Lister, 1990. https://www.nps.gov/parkhistory/online_books/azru/index.htm

Excavation of a Portion of the East Ruins, Aztec Ruins National Monument, New Mexico. https://www.nps.gov/parkhistory/online_books/wnpa/tech/4/index.htm

Aztec Ruins National Monument, New Mexico, by John M. Corbett. https://www.nps.gov/parkhistory/online_books/hh/36/index.htm

Sources:
Florence C. Lister and Robert H. Lister (1993), Earl Morris & Southwest Archaeology.

Aaron Theis (2013). Ann Axtell Morris: Art in Archaeology of the Southwest and Mesoamerica. Archaeological Institute of America, <<https://www.archaeological.org/events/10691>>

Robert F. Burgh. Earl Halstead Morris, 1889-1956. American Anthropologist, Vol. 59, Iss. 3, <<http://onlinelibrary.wiley.com/doi/10.1525/aa.1957.59.3.02a00100/pdf>>

Kendrick Frazier (1986), People of Chaco: A Canyon and Its Culture.

Lister and Lister (1987), Aztec Ruins On the Animas.
Last updated: November 8, 2017