Antonio Armijo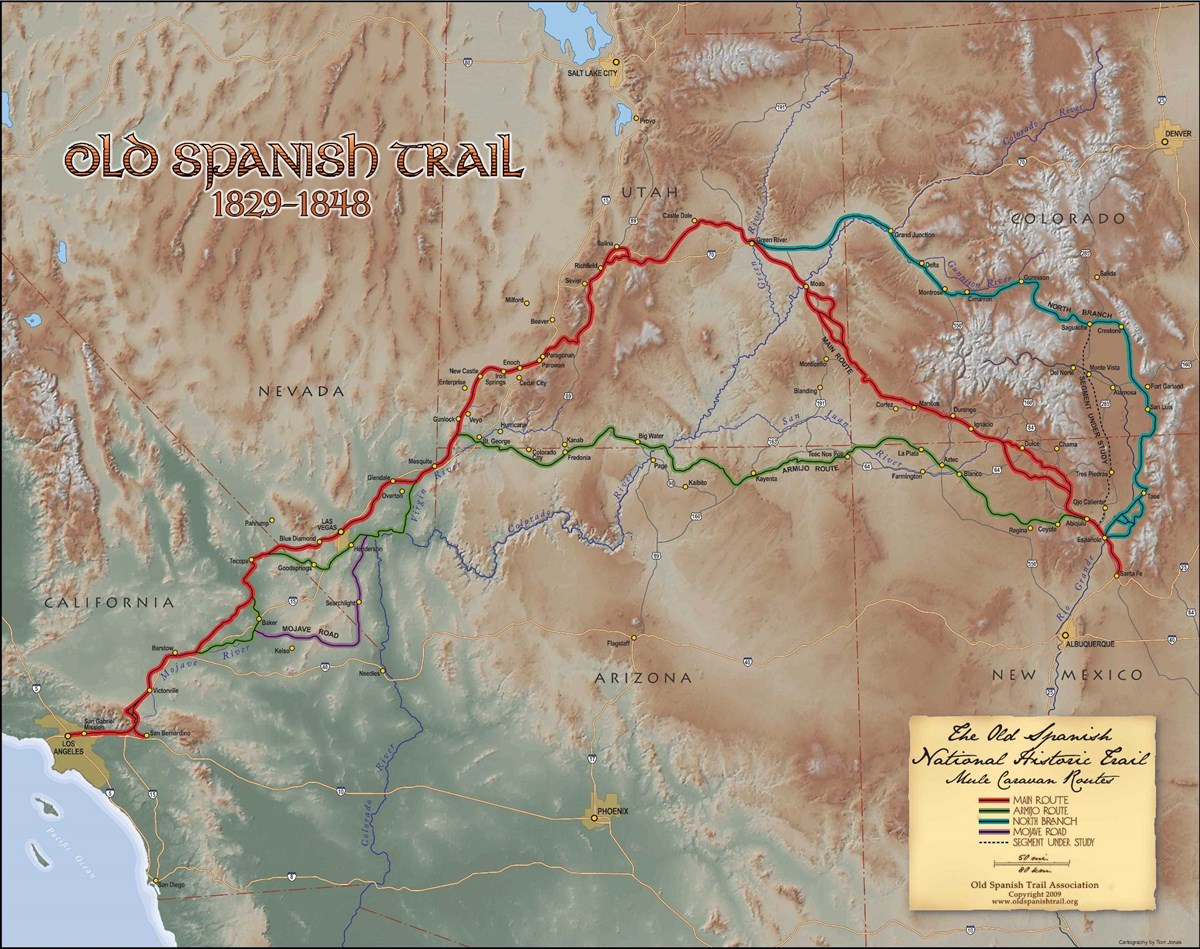 Antonio Armijo (1804-1850) was a Spanish explorer and merchant. In 1829, he led the first trade caravan from Santa Fe to Los Angeles, a distance of 2,700 miles. He is credited with opening the Old Spanish Trail, and he led a caravan of 60 men and 100 pack mules. The route followed well-known trails, departing from Abiquiu, heading northwest of Santa Fe to the San Juan River, passing through Aztec NM, then heading nearly due west to the Virgin River near Mesquite. They used the Crossing of the Fathers, a passable ford where the Colorado River is a mile wide, cut into rock canyon wall some 75 years earlier by the Domínguez-Escalante party. Armijo's caravan went down the Muddy River and across the Mojave Desert to the Amargosa and Mojave Rivers, through Cajon Pass and down to Mission San Gabriel. Earlier explorations from the 1770s to 1820s had provided essential knowledge about the lands and cultures between Santa Fe and Los Angeles.

The trail's rugged terrain made the use of wagons impossible, so it was a pack route used primarily by men with mules. Weather conditions were an important factor in the timing: winter snow blocked mountain passes, spring thaw made river crossings dangerous, and the heat and dry conditions of summer made finding adequate water and animal forage a real concern. The caravan was transporting woolen rugs and blankets produced in New Mexico, to be traded for horses and more mules to be brought back to Abiquiu and Santa Fe. The entire route took about 12 weeks (86 days) on the way and six weeks back.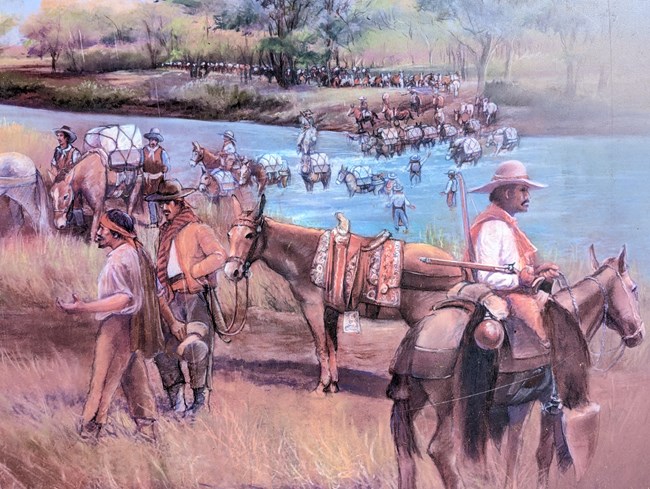 Armijo is described as a New Mexican trader and as commandant Citizen Antonio Armijo by contemporary accounts, but little has been discovered to inform us about his character or career. He did leave a diary (written in Spanish) of the journey, but it mostly describes the route and chronology of stopping points and lack of water. His report was submitted to the governor of Nuevo México, José Antonio Cháves, and published by the Mexican government on 19 June 1830.
Although the exact location of the route he and his men took through present-day Aztec is unknown, Aztec Ruins National Monument has designated the trail that runs from the picnic area and down to the Animas River as a segment of the Old Spanish National Historic Trail. In addition to enjoying the walk and seeing wildlife, visitors can enjoy a series of waysides that discuss Armijo, the trail itself, and the historical context behind it.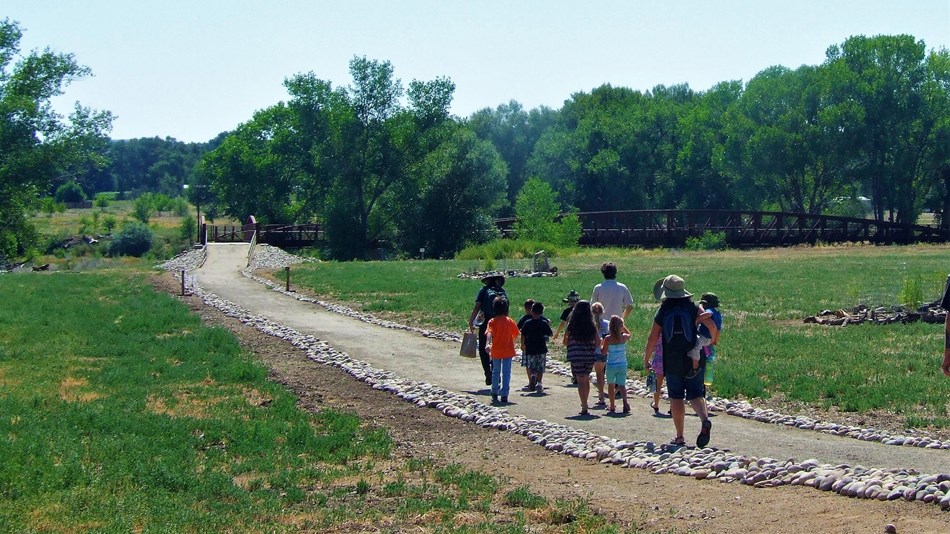 Old Spanish National Historic Trail
Learn more about the Old Spanish National Historic Trail! Audio descriptions of Old Spanish Trail waysides can be found here.
Last updated: October 27, 2022