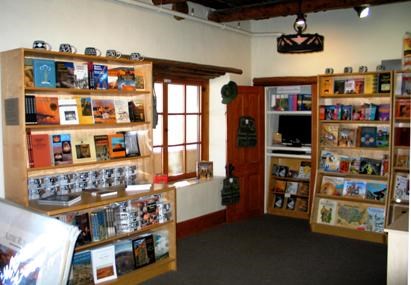 Western National Parks Association
Western National Parks Association (WNPA) manages a bookstore at Aztec Ruins National Monument. You'll find a wide range of books, including local and regional research, guide books for natural & cultural resources, Southwestern cookbooks, archeological-based novels, American Indian literature, and multi-language children's books. Also available are DVDs, music, T-shirts, posters, postcards ¬e cards, and coffee mugs.
Proceeds from purchases in the bookstore are used to support educational programs, including Junior Ranger camps and the annual Earth Day Celebration. Western National Parks Association also funds archeological research at Aztec Ruins.
Items can also be ordered by calling 505-334-6174 or emailing azru@wnpa.org.
A Sample of Our Sales Items