Plan Your Visit
Welcome to the National Aviation Heritage Area
---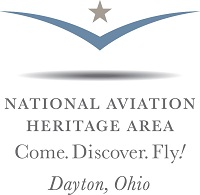 The
National Aviation Heritage Area
joins multiple other
National Heritage Areas
in existence around the country. Like the
Motor City Heritage Area
in Detroit, the National Aviation Heritage Area is one of the few that represents more than a bygone era of heritage; it embodies an industry that is alive and well, but laden with great history and stories that can only be called one of the "purest slices of Americana."
Eight Counties, One Heritage Area


The National Aviation Heritage Area
covers an eight county area in western Ohio (
Montgomery, Greene, Miami, Clark, Warren, Champaign, Shelby, and Auglaize). View a list of the National Aviation Heritage Area sites.

The Alliance
While this website is not meant to be an exhaustive resource for all of the National Aviation Heritage Area partners and organizations, there is an official partner organization (National Aviation Heritage Alliance) which operates a separate and full-functioning website with a plethora of site information. Visit National Aviation Heritage Alliances'
webpage
for up-to-date information, directions and breaking news for all of the historical sites and member organizations.


Visit Southern Ohio's National Parks