Place
National Aviation Heritage Area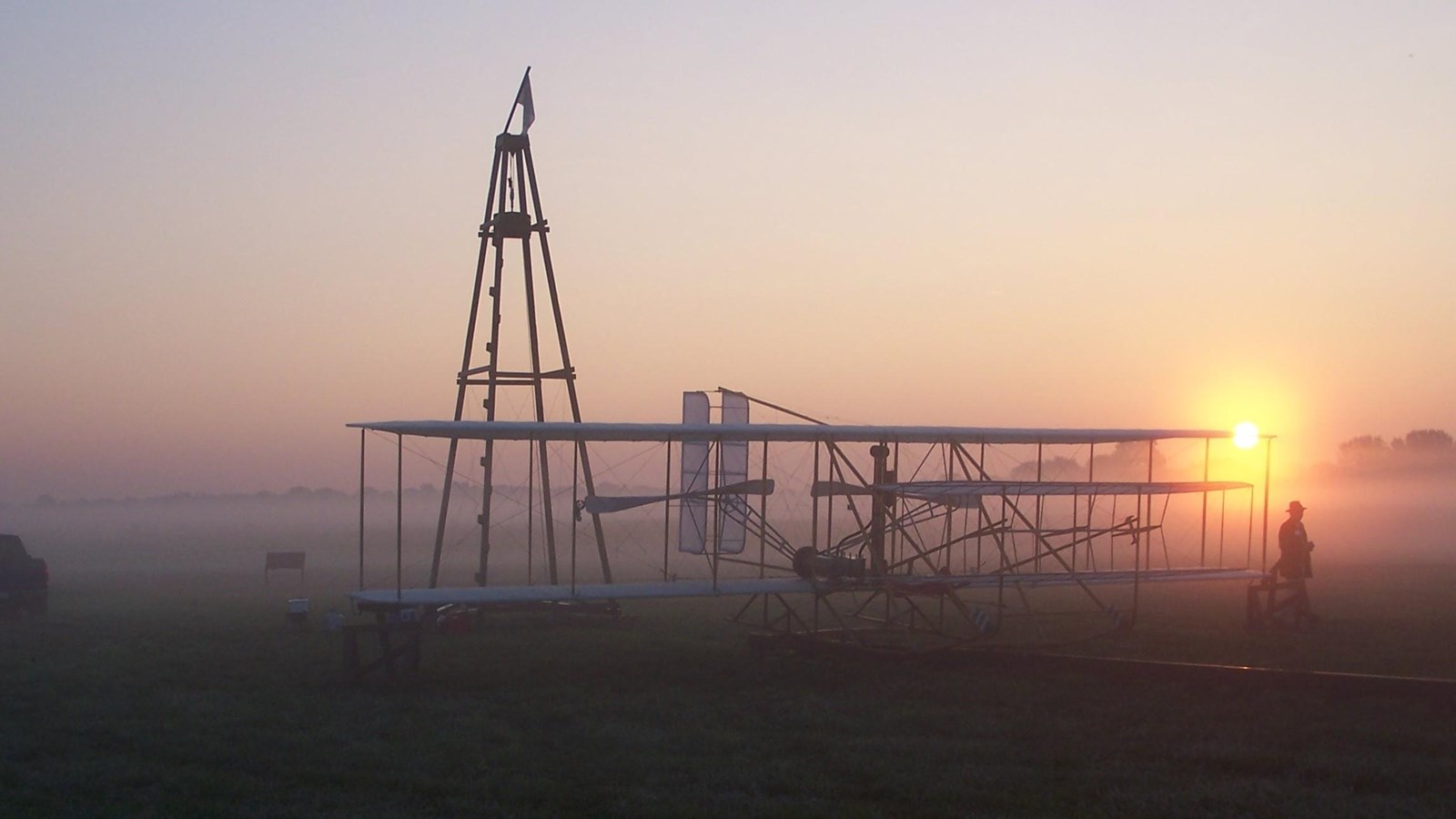 Significance:
The National Aviation Heritage Area honors the invention and continued innovation of aviation and aerospace technology that transformed our national development and the global economy.
Designation:
National Heritage Area
The National Aviation Heritage Area (NAHA) was Congressionally designated in 2004. The National Aviation Heritage Alliance is the coordinating entity for the area and is continuously working to promote aviation and aerospace heritage while sustaining the legacy of the Wright brothers for current and future generations. 

On December 17th, 1903 the first airplane flew into reality as the Wright brothers made four flights with the Wright Flyer. Though these flights took place on the North Carolina coast, Orville and Wilbur Wright spent years refining their invention in their bicycle sales and repair shop in Dayton, Ohio. Dayton, known as Ohio's "Gem City," became a prosperous hub for manufacturing and invention, and is a nexus of aeronautical science, technology, logistics, and acquisitions.

Starting in 1907 with the United States Department of War (the precursor to the Department of Defense) and the U.S. Army Signal Corps' Aeronautical Division, experimental aircraft and engineering flourished in the region and brought together many of the nation's leading aeronautical engineers and researchers. Thanks to the efforts of these innovators, this area radically transformed airplane design and the development of modern civilian air transportation that people around the globe rely on for goods, services, medical supplies, and travel. 

In WWII, the region served as a critical airplane manufacturing hub that helped the Allies win the war. The Weaver Aircraft Company (WACO) halted production on their consumer-favorite open-cockpit biplane and manufactured a highly successful glider used by the Allied forces throughout Europe. The WACO CG-4 was the most widely used American troop/cargo military glider of World War II with nearly 14,000 delivered to the military.

As the United States entered the space race in the late 1950s, the region's aviation and aerospace history inspired a man who is now a household name. Neil Armstrong, first astronaut to set foot on the moon, was born on August 5, 1930, in Wapakoneta, Ohio. As a child, Armstrong attended the Cleveland Air Races and took his own first flight in Warren, Ohio. Armstrong earned his pilot's license before his driver's license and entered college at age 17 to study aeronautical engineering. The region's rich aviation history continues to inspire generations of leaders. The National Aviation Heritage Area invites you to come, discover, and fly.
Historic Sites and Points of Interest: 
Notable People:  
Wilbur and Orville Wright 
Neil Armstrong 
Visit our keyboard shortcuts docs for details
Duration:

2 minutes, 32 seconds
Watch and listen to Ranger Bob Petersen as he explains how the Wright brothers' work in their 4th bicycle shop, now part of the park, cemented the site's legacy as the birthplace of aviation.
Last updated: November 24, 2020