Wildflowers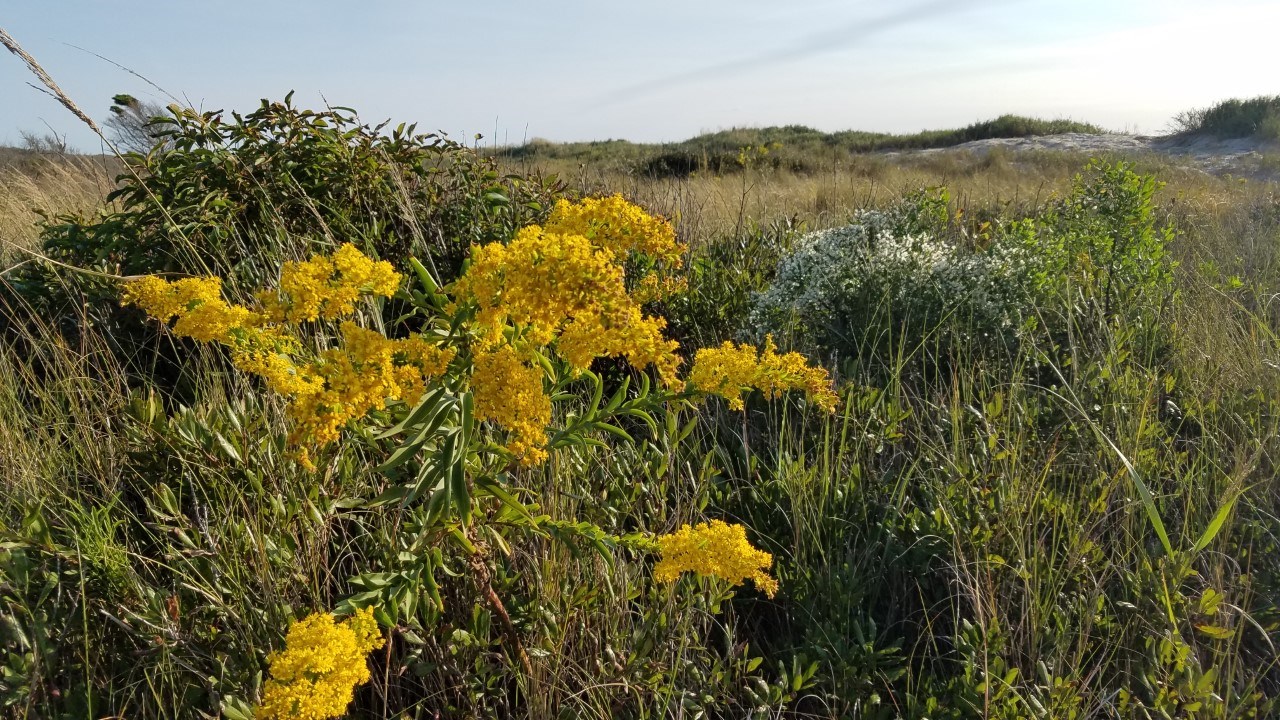 Wildflowers play an important role in the coastal ecosystem of Assateague Island. They serve as food sources for many animals, and their roots aid in the stabilization of sand, securing substrates that might otherwise be eroded by wind. Wildflowers flourish in every habitat on Assateague. Because of continuously changing habitat conditions, plants that can rapidly adjust tend to survive well on the island.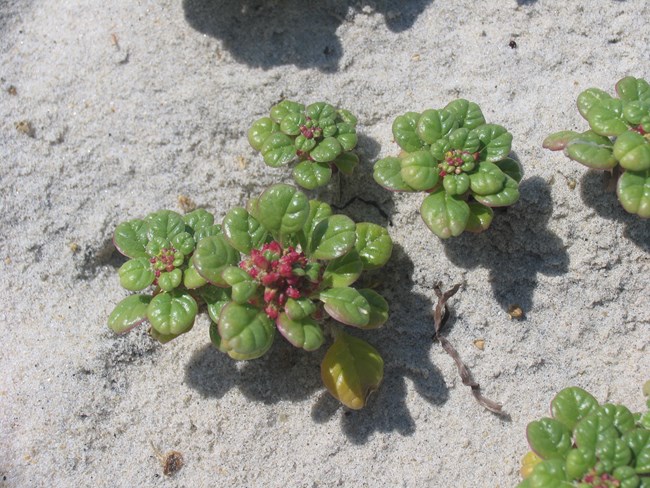 Beach habitats tend to be sparsely vegetated, with a scattering of the few species that are specialized for survival on exposed sands. Beach-dwelling wildflowers tend to grow low to the ground and have tough, fleshy leaves to avoid water loss and withstand salt and sand blown by strong winds. One such species is the federally threatened seabeach amaranth (Amaranthus pumilus), which grows in mats of over 1 foot in diameter on the beaches of Atlantic coast barrier islands. Assateague Island is the only place in Maryland where seabeach amaranth is found, and an active monitoring and management program for the species is currently underway at the park.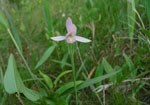 Other rare plants, including two species of orchids, can be found in Assateague's damp forests and wetlands. The crested fringed orchid (Platanthera cristata) lives in damp pine forests and has bright orange flowers that appear in late summer. Rose pogonia (Pogonia ophioglossoides) plants display a single pink flower in late spring and can be found in a variety of moist areas, including sphagnum bogs, swamps, meadows, and forests.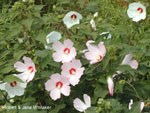 Many of Assateague's wildflowers species flourish in disturbed areas such as roadsides. In summer, hundreds of rose mallow (Hibiscus moscheutos) line the entrance road with large white blooms. These are joined by collections of yellow, white, purple, or pink flowers produced by various members of the aster family (Asteraceae).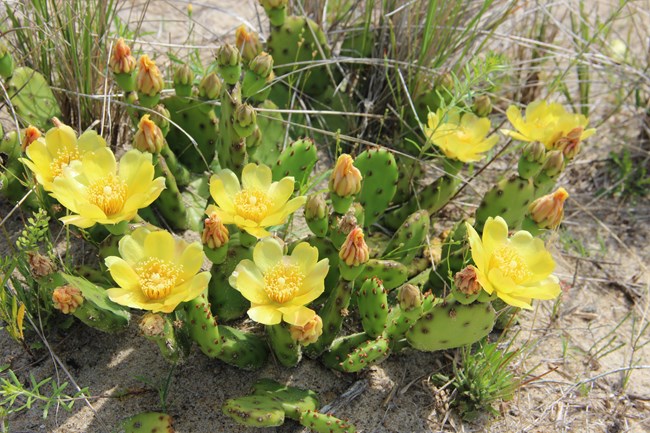 The Eastern prickly pear cactus (
Opuntia humifusa
) is the only widespread cactus in the Eastern United States. On Assateague it can be found growing near the salt marsh or on the sand dunes near the beach. During the summer time it blooms bright yellow flowers that attract pollinators like bees and hoverflies. The fruit of the cactus is edible, as well as the pads after their barbs have been removed.
Assateague's wildflowers are as varied as the changing conditions of the island. They constitute important components of the island's natural systems, while also providing beauty and enjoyment to the Seashore's many visitors.


Last updated: June 5, 2021