Management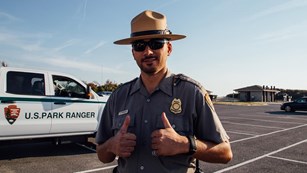 Laws and Policies
Learn about the rules and regulations in place for your safety and the safety of the park and its resources.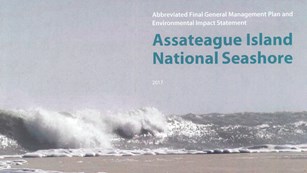 Assateague's General Management Plan
Our General Management Plan will guide Assateague Island National Seashore managers for the next 15 to 20 years in protecting the Seashore.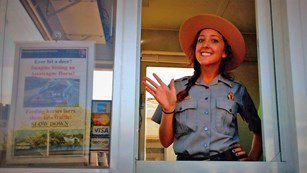 Your Dollars at Work!
Your entrance fees and tax dollars support a wide variety of visitor services at Assateague Island National Seashore.
Finding of No Significant Impact - Parking Area Removal and Relocation (PDF file, 2.2 MB)
The National Park Service, in cooperation with the Federal Highway Administration (FHWA) Eastern Lands Highway Division, prepared an environmental assessment to evaluate alternatives for relocating two parking areas to more sustainable locations in response to damage from Hurricane Sandy on October 29, 2013. The Bayside Picnic and South Ocean Beach parking areas are located in positions that are vulnerable to future storm events.
OSV & Backcountry Users Survey
(PDF file, 3.6 MB)
This report describes the results of Assateague Island National Seashore's Oversand Vehicle (OSV) and Backcountry visitor telephone survey conducted from November 2007 to January 2008. Surveys were administered to a total of 43 OSV users and Backcountry area users. The goals of this study were to (1) gather information about user attitudes regarding current management practices of the OSV zone and backcountry camping areas and (2) provide data for a more in-depth written survey to be administered following completion of this report.
Assateague Island National Seashore Administrative History (PDF file, 810kb)
Initial chapter traces events leading to seashore establishment; subsequent topical chapters address land acquisition, planning, relations with other agencies, physical development, resources management, and public use. Appendix includes legislation, personnel roster, visitation statistics.


Last updated: May 2, 2020