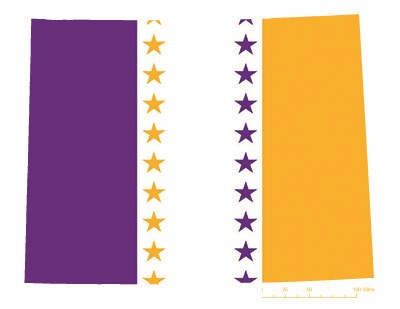 Women first organized and collectively fought for suffrage at the national level in July of 1848. Suffragists such as Elizabeth Cady Stanton and Lucretia Mott convened a meeting of over 300 people in Seneca Falls, New York. In the following decades, women marched, protested, lobbied, and even went to jail. By the 1870s, women pressured Congress to vote on an amendment that would recognize their suffrage rights. This amendment became known as the 19th Amendment.

After decades of arguments for and against women's suffrage, Congress finally voted in favor of the 19th Amendment in 1919. This is called ratification. After Congress ratified the 19th Amendment, at least 36 states needed to vote in favor of it for it to become law.
On January 27, 1920, Wyoming voted in favor of the 19th Amendment. By August of 1920, 36 states (including Wyoming) ratified the amendment, giving women the right to vote. But did you know that women in Wyoming already had the right to vote? In fact, Wyoming was the first territory or state in our nation's history to grant women the right to vote.
When Wyoming was still a territory, legislators passed the Wyoming Suffrage Act of 1869. This act gave women in the territory the right to vote. Lawmakers had different motives for supporting this act. Some wanted to bring more women to the sparsely populated territory. Others understood that women played an integral role in life on the frontier. As a result, some Wyoming legislators felt women should have a say in how the territory was run.
When the territory became a state in 1890, women retained the right to vote.