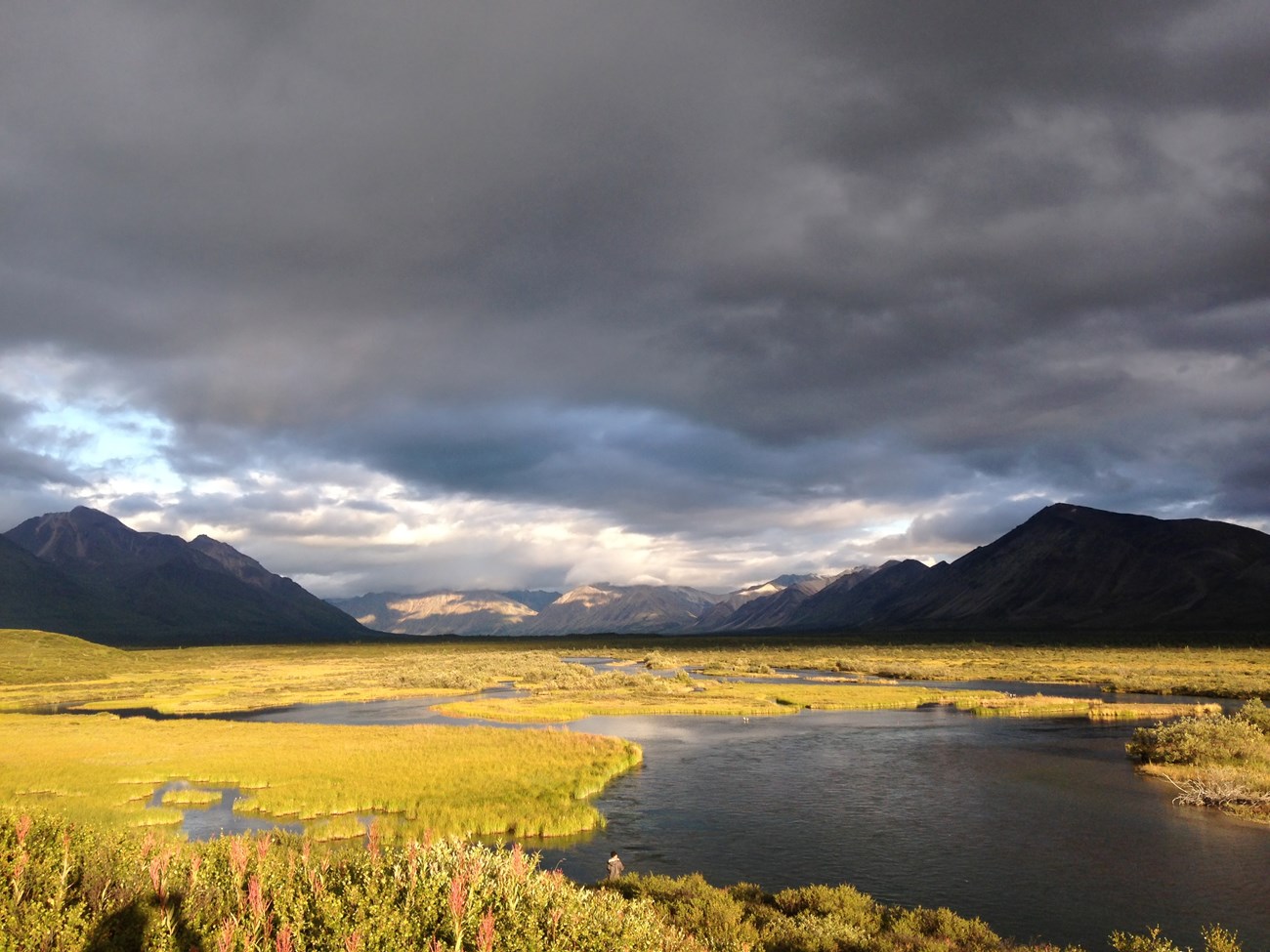 Dena'ina oral tradition clearly describes major passageways of human movement. Among the most well-known of these worn passageways is the Telaquana Trail, running from the village of Kijik to Telaquana Lake. While on the surface, these trails appear to be solely utilitarian, in truth, the cultural meaning of trails - tinitun - is deep and multilayered in inland Dena'ina tradition.
Survival
First, trails are on one level fundamentally important for survival; they are critical "for the food." They allow Dena'ina people to access lands and resources necessary for survival. Providing access to what Fawn Silas states is "
Pretty much our grocery store [Non-Native people have] their grocery stores and this is where we go for ours...it's mostly from the land
."
Access to Communities and Communication
Trails allowed people to visit relatives and friends, attend social events and celebrations, trade, and other activities key to Dena'ina social, economic, and ceremonial life. Trails were also important for communicating news, warnings or invitations. These trails were the unifying physical structure linking villages. Trails have always played a key role in Dena'ina culture and personal histories.
Following the Tracks of Ancestors
To this day the mobility afforded by trails continues to be a highly significant aspect of the Dena'ina way of life. A foundation not only of seasonal subsistence, but of social, economic, and ceremonial relationships, trails link friends, families, and villages by allowing transportation over long distances. In the words of Randy Kakaruk, trails are an inheritance from generations past and "a footprint of what our ancestors did...a long time ago." Before paper maps were introduced, people relied on memory, stories and familiarity with the landscape. Some say the trails are like an educational map, showing future generations what to do and where to go in their homeland, even when no elders are present to teach them, or when critical information has been forgotten. Kakaruk describes how he learns as he travels the landscape, and trails of his ancestors:
"
If you look at these trails, it's really cool how they've mapped it out and the way they did. It was accessible. You know, to me you could look at it and know that was the safest route they were able to pick. It was actually really cool how they were able to just see the land like that...That's what I always think about when I'm out there, is when they first made that trail...how it was when they were mapping it out. How cool that would have been then, knowing that. It was necessary though because that's our hunting grounds...It's a footprint for us, man. It's something that was left for us. It's like it's being passed on to us….[A]s long as we keep using it, we'll never lose that.
"
Sources: Information for this article came from "Respect the Land - It's Like Part of Us" A Traditional Use Study of Inland Dena'ina Ties to the Chulitna River and Sixmile Lake Basins, Lake Clark National Park. Written by Douglas Deur, Ph.D., Karen Evanoff, and Jamie Hebert in 2018.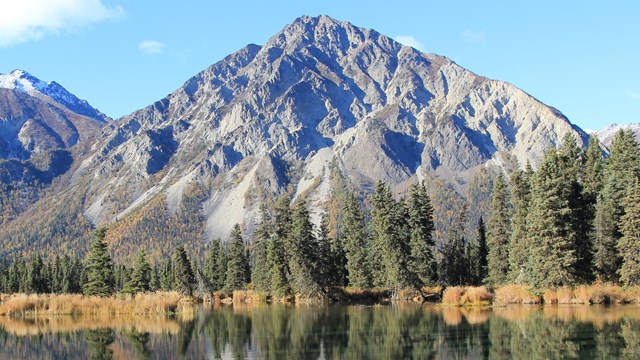 Kijik National Historic Landmark
Located in Lake Clark National Park, Kijik (Qizhjeh) National Historic Landmark holds great cultural importance to local Dena'ina people.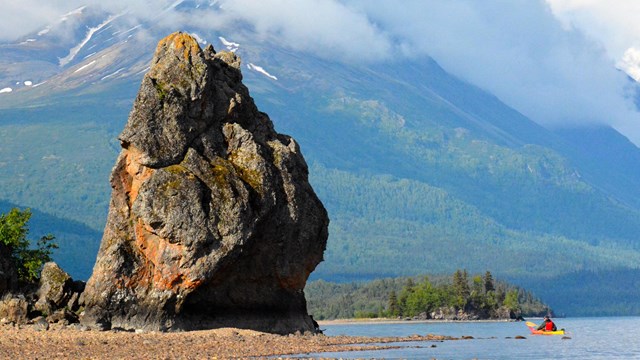 Hnitsanghi'iy (Priest Rock)
Hnitsanghi'iy, 'the rock that stands alone' is located along the lakeshore of Lake Clark and serves as an important landmark in the region.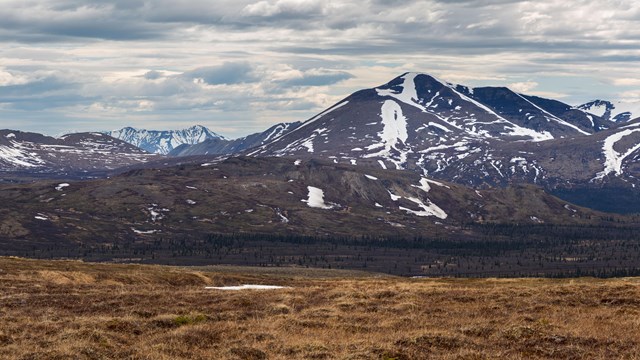 Ancestral Telaquana Trail
Explore the history of this ancestral Dena'ina Athabascan route from Telaquana Lake to Kijik Village, located in Lake Clark National Park.