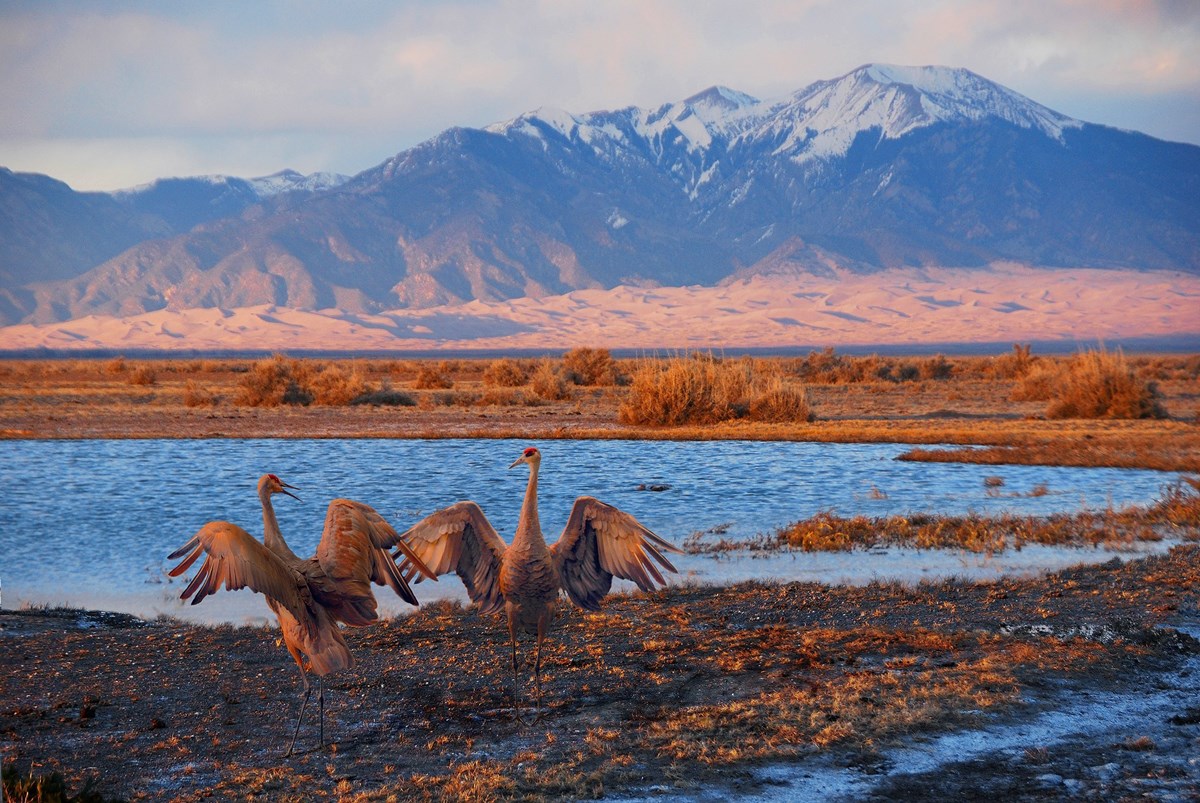 Spring is in the air! You know spring has sprung when . . .
wildflowers carpet the hills with color.

windows are opened to let in fresh air.

snow melts, and streams swell with water.

T-shirts replace woolen sweaters.
Spring also brings new sounds, like bird songs at dawn, frog croaks by ponds, and dripping icicles. When the weather warms, the sounds you hear in national parks reflect this seasonal change. They contribute to the unique soundscape of these special places, and are among the resources that the National Park Service protects. What sounds do you associate with spring? The following profiles highlight some of the sounds visitors might hear in national parks in spring.