Rover in the Rover: Seaman Jr. at NASA's Johnson Space Center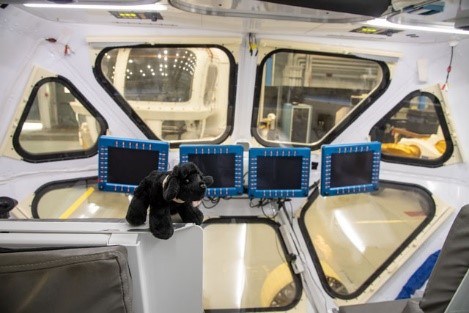 This is one of NASA's Space Exploration Vehicles at the Johnson Space Center in Houston, where I learned about robotics in space. If you want to explore space up close, you need a way to get around! This is a full-scale, working model of a vehicle that could one day help me or other astronauts get around safely and quickly during future NASA missions: either in space or on surface explorations of planetary bodies like the Moon or Mars. This one uses thrusters. Through the window, you can see the other vehicle I trained on. It has wheels that pivot so it can roll in all directions—even sideways like a crab!
Mars Rover
Mars Rover Game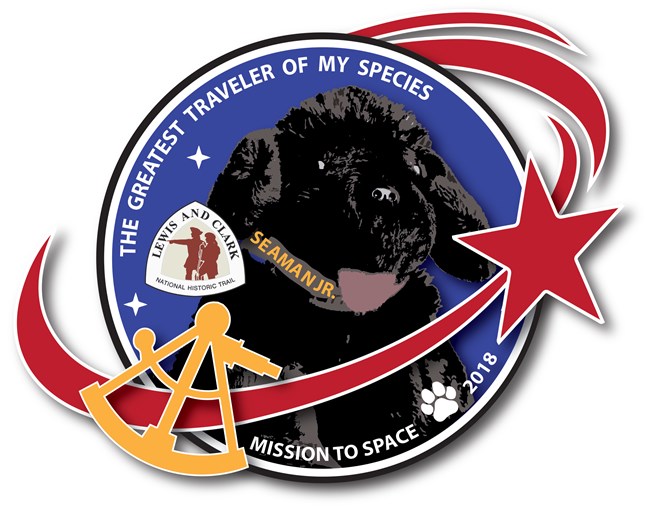 Traveling in the spirit of a
Newfoundland dog
that became one of the most famous members of the Lewis and Clark Expedition,
Seaman Jr.
will enjoy the sights of our home planet from the
International Space Station,
including amazing views of our national trails, in honor of the 50th anniversary of the
National Trails Act
and
NASA - National Aeronautics and Space Administration
60th anniversary.
The
National Park Service
and
Lewis and Clark National Historic Trail
invite you to learn more about
Seaman, Jr.'s
space journey! Follow his blog (
go.nps.gov/NewfieNews
) for special updates to see all of the missions in space and flashbacks to his training adventures at NASA centers and on the national trails.
Last updated: March 1, 2019