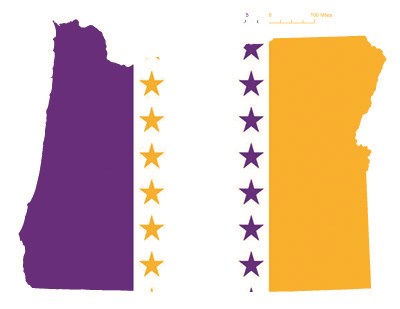 Women first organized and collectively fought for suffrage at the national level in July of 1848. Suffragists such as Elizabeth Cady Stanton and Lucretia Mott convened a meeting of over 300 people in Seneca Falls, New York. In the following decades, women marched, protested, lobbied, and even went to jail. By the 1870s, women pressured Congress to vote on an amendment that would recognize their suffrage rights. This amendment was sometimes known as the Susan B. Anthony amendment and became the 19th Amendment.

The amendment reads:

"The right of citizens of the United States to vote shall not be denied or abridged by the United States or by any state on account of sex."

Oregon played an important role in the fight for women's suffrage rights as it was one of the few states to recognize women's voting rights before the passage of the 19th Amendment. Oregon woman organized on the issue of suffrage in the early 1870s. Suffragist Abigail Scott Duniway arranged for Susan B. Anthony to tour the Pacific Northwest in 1871. Anthony's visit created heightened energy around the issue of suffrage and led to the establishment of a number of local and state suffrage organizations, including the Oregon Woman Suffrage Association.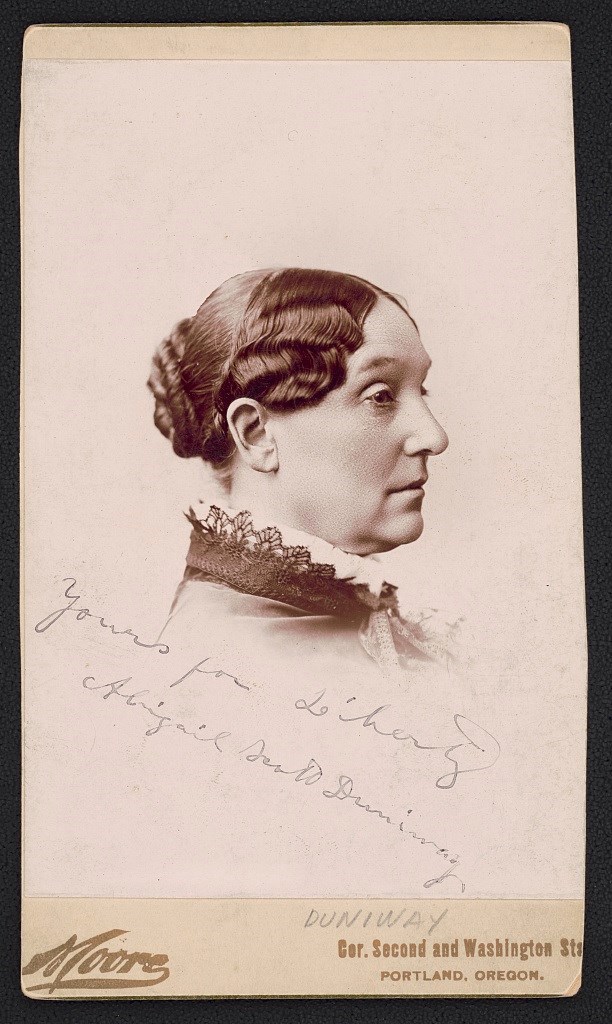 In addition to forming organizations, women also individually advocated for suffrage rights. For example, Duniway and other suffragists, including Maria Hendee, M.A. Lambert, and Mrs. Beatty, an African American woman, tried to vote in the 1872 president election. While their votes were not counted, they brought local and national attention to the women's suffrage movement.

Like women in other states, Oregon women sought to have their voting rights recognized at the local, state, and national level. Many suffrage organization put their energy toward pressuring the state government to recognize women's voting rights. The Oregon Equal Suffrage Association was able to secure a constitutional amendment for equal suffrage on Oregon's ballots in 1884, 1900, 1906, 1908, 1910, and 1912. With the state amendment for equal suffrage on the ballot, men in Oregon were able to vote on whether or not to recognize women's suffrage rights. It wasn't until 1912 that a majority of men voted to recognize a woman's right to vote in Oregon.


Oregon was similar to how it played out in many other states in that Oregon women sought suffrage at the local, state, and national level. Many state suffrage organization sought to pressure their state government to recognize women's suffrage rights.

While women in Oregon could vote after 1912, women in other states did not have the same rights. Due to high profile parades, protests, and pickets demanding a Constitutional Amendment recognizing women's suffrage rights, Congress ratified the 19th Amendment in June of 1919. After Congress approved the amendment, at least 36 states needed to vote for it. On January 13, 1920, Oregon voted to ratify the 19th Amendment. By August of 1920, 36 states (including Oregon) ratified the amendment, ensuring that the right to vote could not be denied based on sex.
Oregon Places of Women's Suffrage: First Congregational Church
In 1905, the National American Woman Suffrage Organization held its 37th annual meeting at the First Congregational Church in Portland, Oregon. The convention met from June 29 through July 5 to discuss ways to advance women's suffrage rights. Notable attendees included Susan B. Anthony, Anna Howard Shaw, Carrie Chapman Catt, and Lucy Stone. The church is listed on the National Register of Historic Places.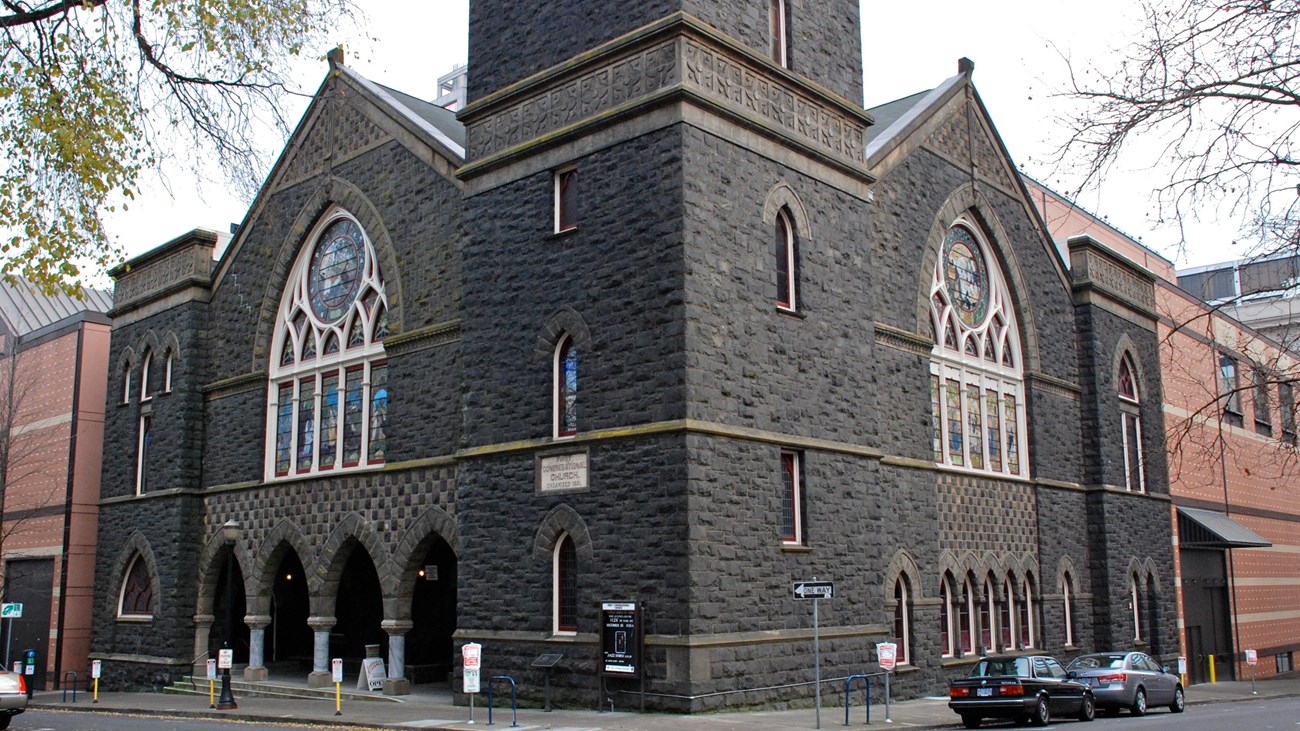 Discover More Places of Ratification
The First Congregational Church is an important place in the story of ratification. It is listed on the National Register of Historic Places
Sources used to make this state page include:"Woman Suffrage Centennial Web Exhibit," Oregon Secretary of State website, accessed September 10, 2019, https://sos.oregon.gov/blue-book/Pages/explore/exhibits/woman-intro.aspx; Jensen, Kimberly. "'Neither Head nor Tail to the Campaign': Esther Pohl Lovejoy and the Oregon Woman Suffrage Victory of 1912." Oregon Historical Quarterly, vol. 108, no. 3, 2007, pp. 350–383; Kimberly Jensen. "Significant Events in the History of Oregon Women and Citizenship." Oregon Historical Quarterly, vol. 113, no. 3, 2012, pp. 500–504; Ida Husted Harper's History of Woman Suffrage: 1900-1920, Volume 6 (1922), the National American Woman Suffrage Association papers (Library of Congress), and National Register nominations from the National Park Service.