Learning Landscape Preservation at Thomas Edison National Historical Park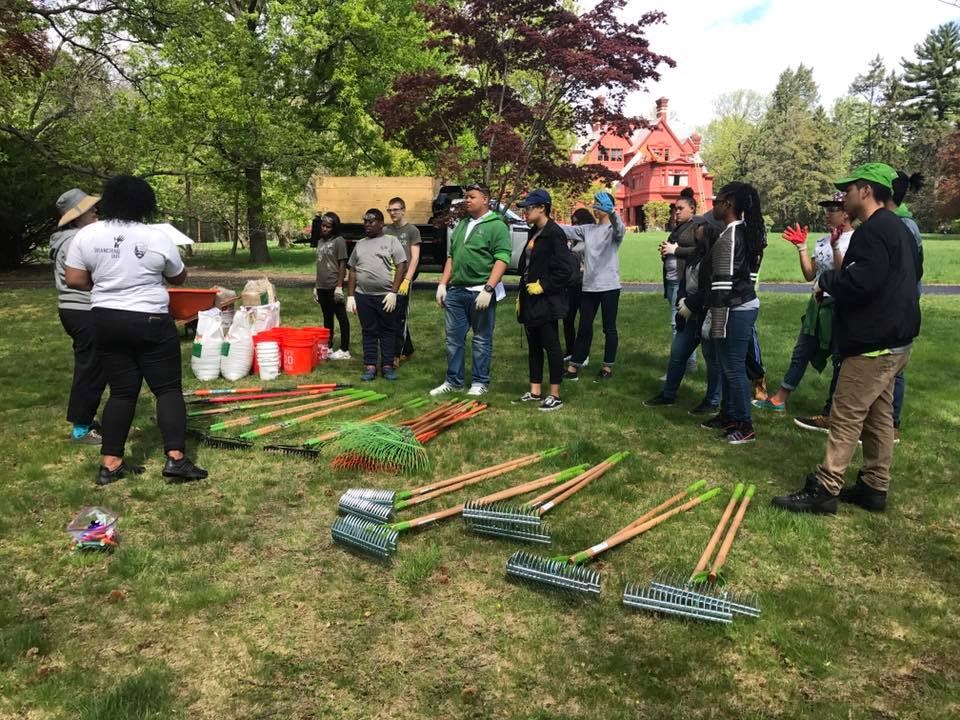 The National Park Service has partnered with the New York City Department of Education to offer a unique educational opportunity for high school students in the field of historic preservation. Located in New York City, Stephen T. Mather Building Arts and Craftsmanship High School engages students with interdisciplinary experiences in preservation trades of carpentry, masonry, decorative finishes, and landscape stewardship.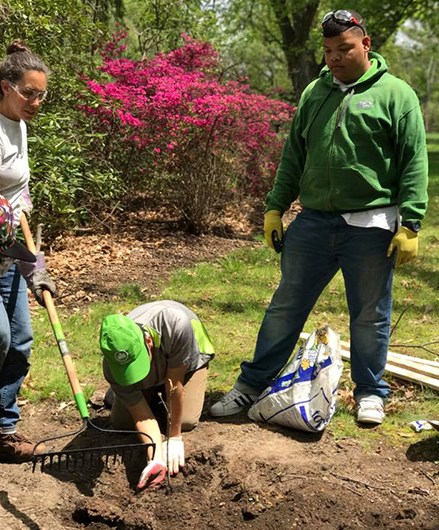 Mather High School students take core academic classes to prepare for college. In addition, students learn about the concepts and skills of preserving structures and landscapes. Then, they reach beyond the classroom and apply that knowledge in the field to care for National Park Service historic structures and cultural landscapes.
The Olmsted Center for Landscape Preservation works in collaboration with the NYC Department of Education, National Parks of New York Harbor, and Historic Architecture, Conservation and Engineering Center of the Northeast Regional Office to assist teachers and faculty in developing education curricula and content for classes. The instruction emphasizes high-quality craftsmanship and historic landscape preservation.
This school year, the Olmsted Center for Landscape Preservation also worked with Mather High School's tenth grade class at Thomas Edison National Historical Park in West Orange, New Jersey. As they made improvements to the park landscape, students built landscape preservation skills though tree planting, turf rejuvenation, and iris bed rejuvenation.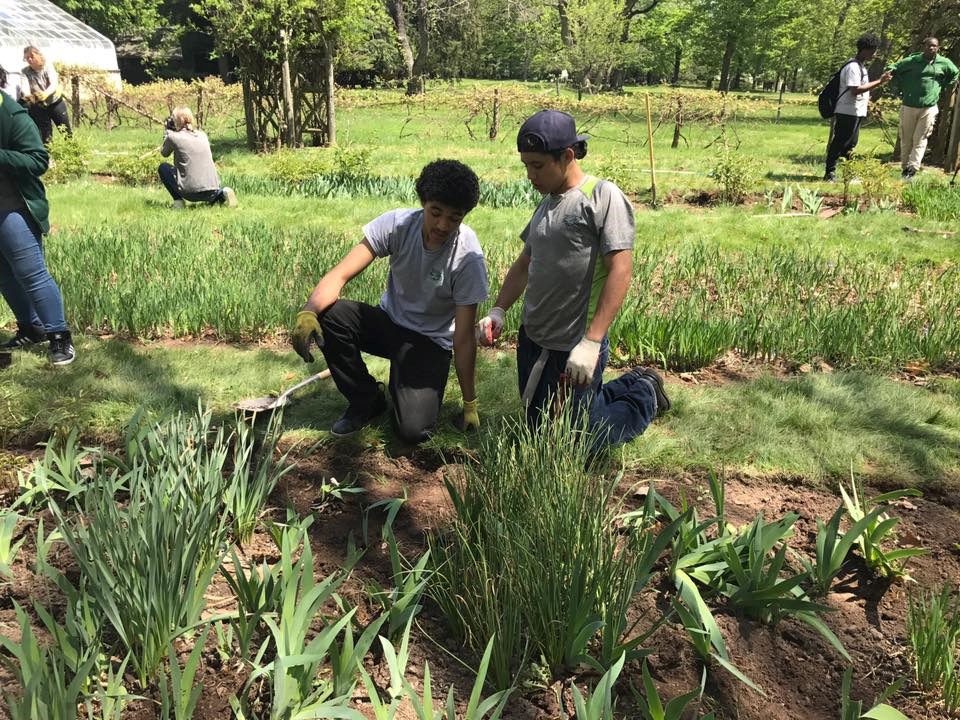 Learn More
Last updated: May 17, 2019