Article
If the capsule fits, climb aboard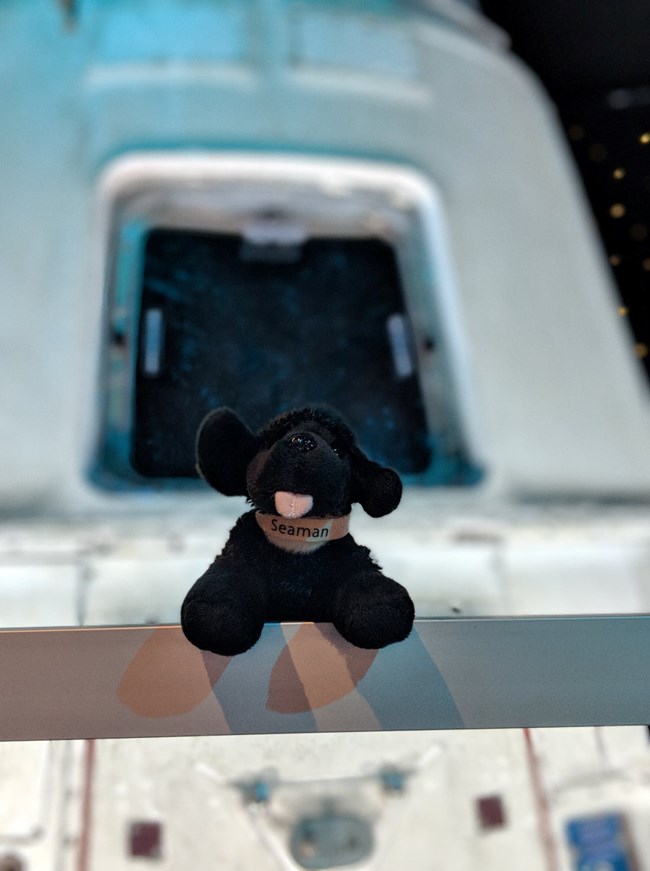 I visited a SpaceX Dragon capsule on display at NASA's Kennedy Space Center Visitor Complex to make sure my ride to the International Space Station was going to be comfortable. Astronauts call this a "fit check." The side hatch, shown behind me, is like the one where I climbed in with all the supplies and payloads just before launch June 29. Inside the Dragon, I rode for three days with material that will support more than 250 science and research investigations.
Cargo mission fact sheet:
https://www.nasa.gov/sites/default/files/atoms/files/spacex_crs-15_mision_overview_rev2_high_res7.pdf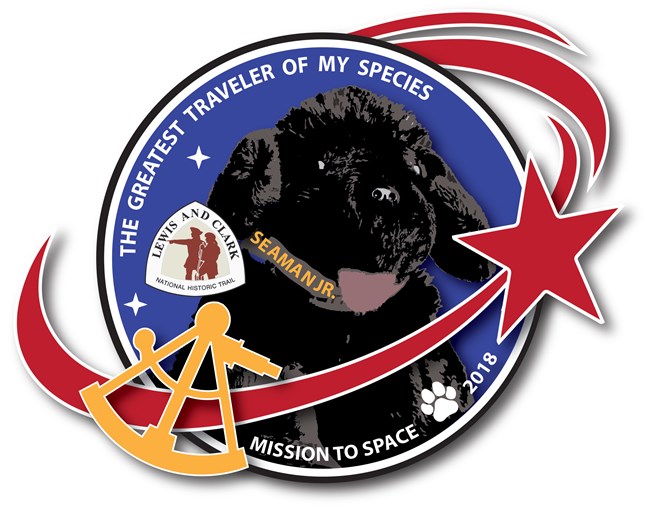 Traveling in the spirit of a
Newfoundland dog
that became one of the most famous members of the Lewis and Clark Expedition,
Seaman Jr.
will enjoy the sights of our home planet from the
International Space Station,
including amazing views of our national trails, in honor of the 50th anniversary of the
National Trails Act
and
NASA - National Aeronautics and Space Administration
60th anniversary.
The
National Park Service
and
Lewis and Clark National Historic Trail
invite you to learn more about
Seaman, Jr.'s
space journey! Follow his blog (
go.nps.gov/NewfieNews
) for special updates to see all of the missions in space and flashbacks to his training adventures at NASA centers and on the national trails.
Last updated: August 23, 2018