Case Study: Equitable Life Insurance Company of Iowa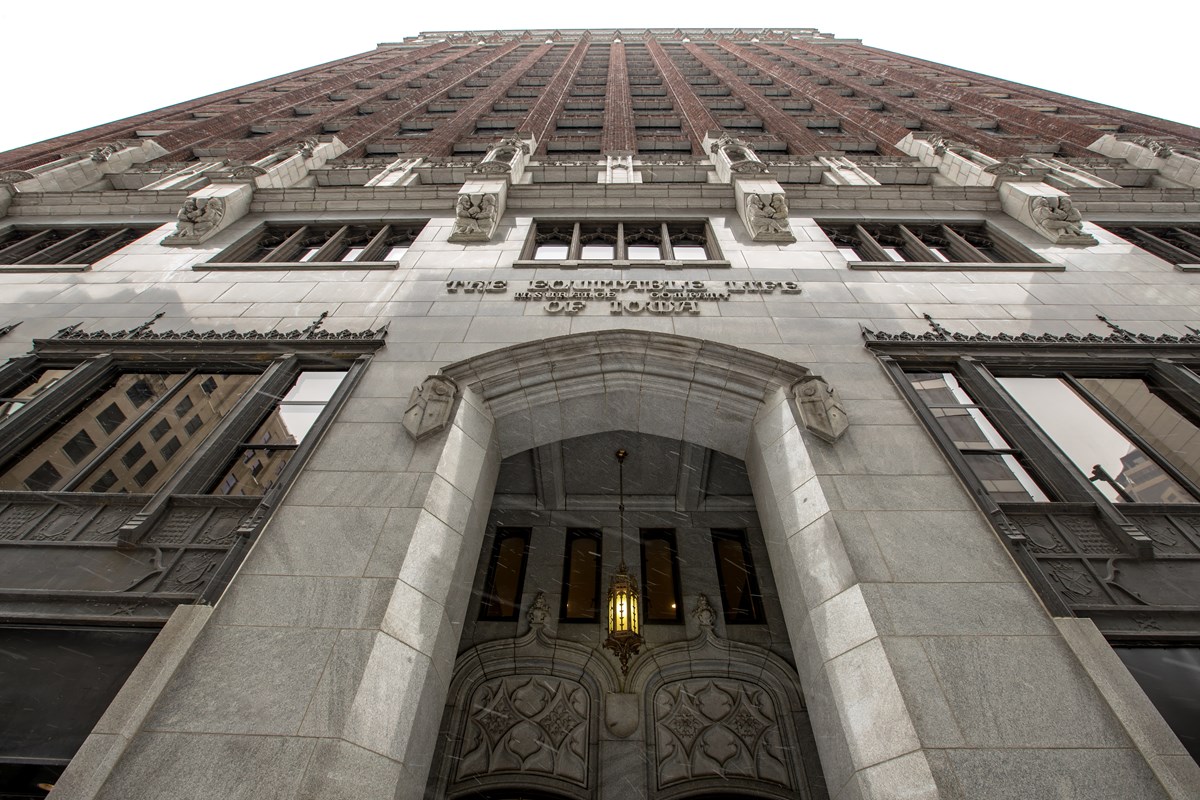 History and Downtown Context
The Equitable Building was constructed as the headquarters of the Equitable of Iowa Insurance Company. Built in 1924, the 19-story building stood for 49 years as the tallest building in Iowa. The Gothic Revival-style building's outstanding feature, the rooftop lantern, with elongated arched windows, terra-cotta ornament, and a spire-like roof, is prominent in the Des Moines skyline. The Equitable Building was named one of the 50 Most Significant Iowa Buildings of the 20th Century by the Iowa chapter of the American Institute of Architects. The last large-scale retailer, which had been in the building since its opening 83 years before, vacated the building in 2007. Foutch Bros. and Block Real Estate purchased the property in 2012 out of foreclosure and began rehabilitation of the iconic building.
Scope of Rehabilitation
The rehabilitation created 146 residential rental units on the upper floors and 26,000 square feet of commercial space on the first two floors. The building houses a Pot Belly Sandwich Shop, an office for an engineering company, a cell phone store and other offices. On the exterior, the masonry was repaired and cleaned, and the entrance lobby with its original marble walls, staircase and floors, ribbed ceiling, and light fixtures was restored. The interior of the building was updated with new mechanical, electrical and plumbing systems. All the apartment units, which feature nine-foot-tall ceilings, have granite kitchen countertops, restored original terrazzo floors, and ceiling fans. Community amenities include a fitness room, community room, storage lockers, and a large rooftop patio, sometimes used for events and concerts. The building also provides direct access to the downtown skywalk on the second floor.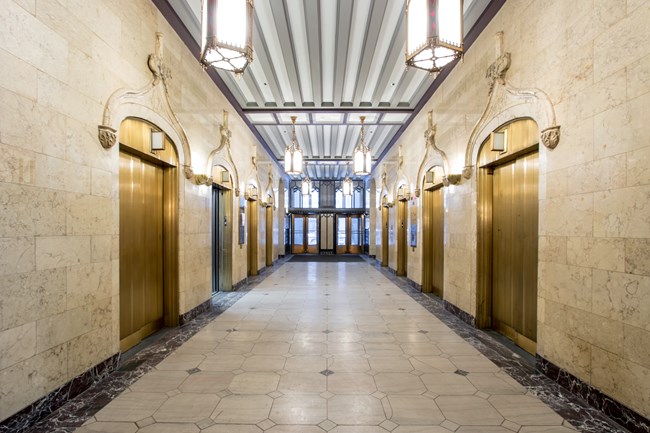 Role of the Historic Tax Credit
Given the level of risk associated with rehabilitating the Equitable Building, the developer acknowledges the project would not have moved forward without the use of historic tax credits. Because of the deteriorated condition of the building and the needed remediation of hazardous materials and fire damage, without leveraging upfront equity through the state and federal historic tax credits the project would not have been financially feasible.
Economic Impact on Downtown Des Moines
The rehabilitation of the Equitable Building has had a noticeable economic impact on downtown Des Moines. The use of historic tax credits allowed the developer to transform a building, underutilized or vacant for almost a decade, into a vibrant place for hundreds of people to reside and work. The apartments in the rehabilitated building are in high demand in the multi-family rental market in downtown Des Moines. The rooftop is a popular gathering place for residents and the resurgence of foot traffic around the 600 block of Locust Street during and after business hours, as a result of the rehabilitation of the Equitable Building and other nearby historic buildings, is a catalyst for small businesses and other redevelopment in the neighborhood.
Last updated: October 9, 2018