Case Study: Houma Elementary School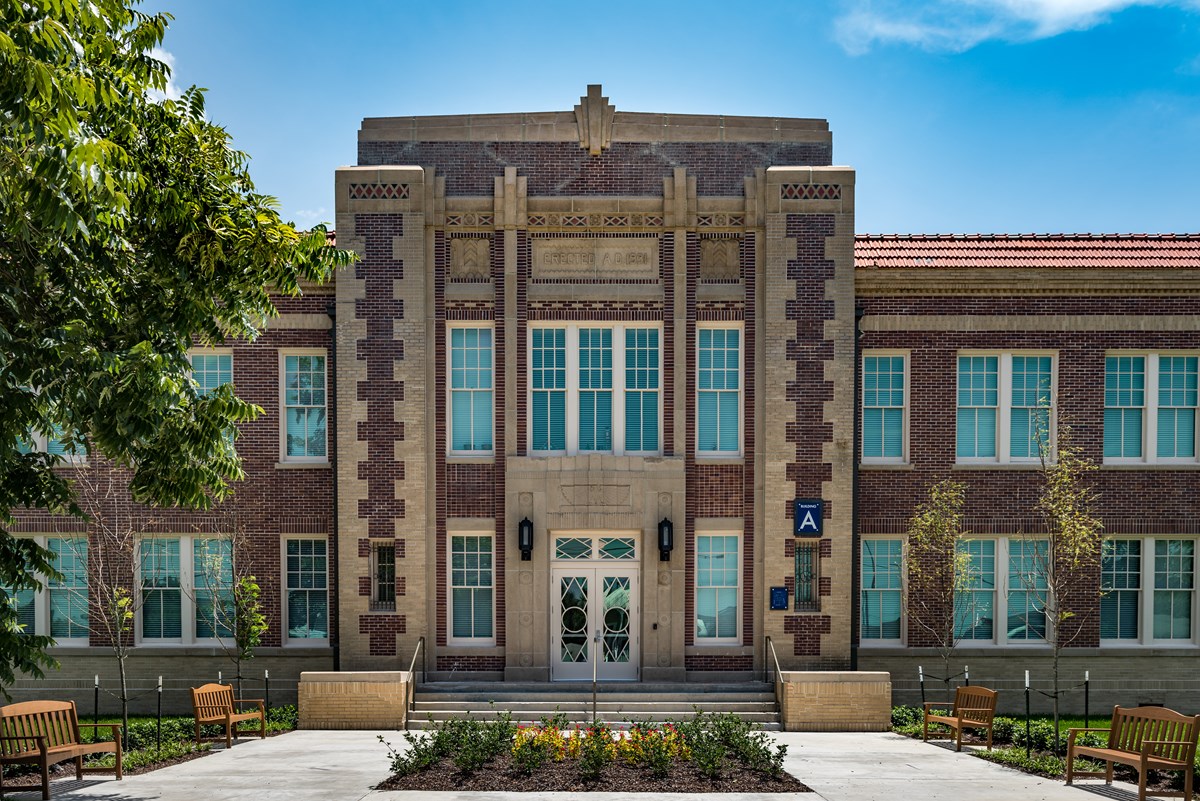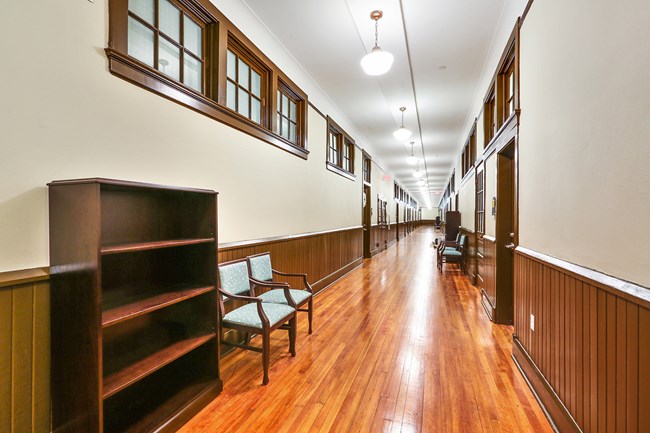 History and Downtown Context
Constructed in 1931, Houma Elementary School last welcomed students in 1970, and then housed school district administrative offices until 2014. School officials conveyed the vacant building to the Terrebonne Parish Consolidated Government, which issued an RFP for redevelopment of the property. Renaissance Neighborhood Development Corporation (RNDC) was selected to rehabilitate the property into much-needed mixed-income housing for seniors. The New Orleans-based RNDC is a non-profit affordable housing developer and a collaboration between Volunteers of America National Services and Volunteers of America, Southeast Louisiana.
Scope of Rehabilitation
The 103-unit rehabilitation project consisted of converting the school into 47 apartments, and constructing 56 new apartments in a compatible new addition at the rear of the property. The original nine-over-two windows were retained and repaired as part of the conversion of the building into apartments. The apartments were sensitively incorporated into the former classrooms that still have the original 11-foot-high ceilings. Important character-defining interior features and spaces were retained, most notably the corridors with their distinctive beaded-board wainscoting, over-the-door transoms, and glazed windows that supply borrowed light into the corridors. Historic stairs were retained, as well as the historic wood floors throughout the building. Mature live oak trees remain and highlight the site's new landscaping.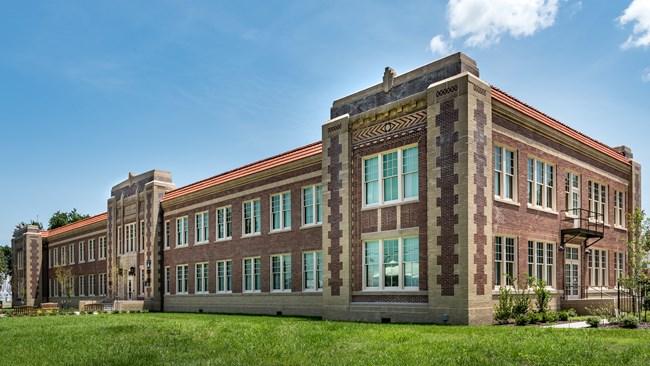 Role of the Historic Tax Credit
The Federal historic tax credit was crucial to the success of the rehabilitation project. The state historic tax credit also figured prominently, as did the other sources of funding from Low-Income Housing Tax Credits (LIHTC), Terrebonne Council on Aging, Volunteers of America, and private bank loans. The developer, Renaissance Neighborhood Development Corporation (RNDC), referring to the importance of the historic tax credit to the outcome of the project, stated "We believe each project has its own opportunity to create a special living experience not found in the typical market for affordable or even market-rate housing. With its wonderful historic character and features, Academy Place provides such an experience, and is very much appreciated by the residents."
Economic Impact on Houma
The development of Academy Place Apartments has been a boon to the community, which was severely lacking in available senior housing. The project has returned a vacant building once again to active use in the Houma community. Several former teachers and students have come back to live in their old school and, like their fellow residents, enjoy the convenience and the walkability of the neighborhood, which is close to downtown Houma. The building is now individually listed in the National Register of Historic Places and has been returned once again to active use in the community. The project is also Enterprise Green Communities-certified.
Last updated: October 9, 2018