Herbert Hoover Historic Places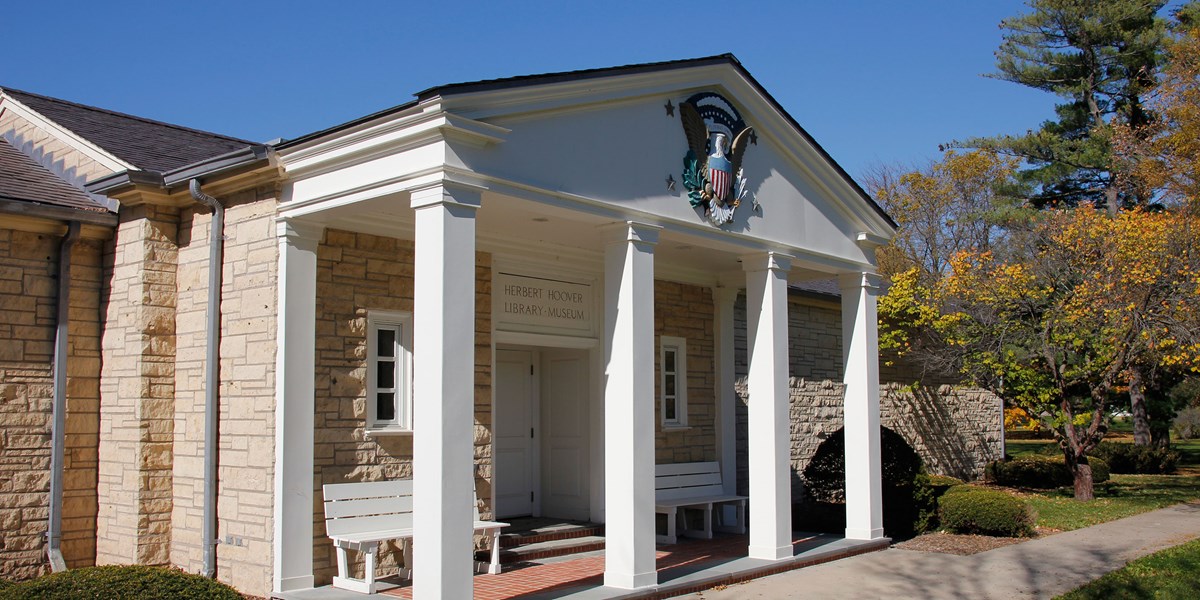 Numerous historic sites, museums, and homes in the United States and abroad commemorate the life of President Herbert Hoover.
Homes, Museums, & Other Places
Herbert Hoover National Historic Site
Herbert Hoover National Historic Site preserves the birthplace, gravesite, and other properties associated with the 31st President of the United States.
Herbert Hoover Presidential Library & Museum
Herbert Hoover Presidential Library and Museum has extensive exhibits, research materials, and Web-based information on the life of Herbert Hoover.
Camp Rapidan
Camp Rapidan, now part of Shenandoah National Park in Virginia, was the Hoovers' private mountain retreat during the presidential years.
Hoover Institution
The Hoover Institution at Stanford University in California is a public policy research center devoted to advanced study of politics, economics, and international affairs. Herbert Hoover, a Stanford graduate, founded the institution.
Hoover-Minthorn House Museum
The Hoover-Minthorn House Museum in Newberg, Oregon was Herbert Hoover's home from 1885 to 1889. It is preserved as a memorial to him and to the lifestyle of the Quaker community in which he was raised as a boy. The house is owned and operated by The National Society of The Colonial Dames of America.
Gwalia Ghost Town & Museum
The Gwalia Ghost Town & Museum in Australia includes the site of the Historic Hoover House, commissioned and built in 1898 for Herbert Hoover when he was the manager of the Sons of Gwalia mine.
Lou Henry & Herbert Hoover House
The Lou Henry and Herbert Hoover House, completed in 1920, was the Hoovers' first and only permanent residence. Herbert donated the home to Stanford University after his wife Lou died in 1944. It is not open to the public.
White House
Like every president except George Washington, Herbert Hoover called the White House and its surrounding grounds his place of work, rest, and solitude. President and Mrs. Hoover lived in the White House from 1929 through 1933.
National Landmarks & National Register Of Historic Places
Last updated: October 28, 2018