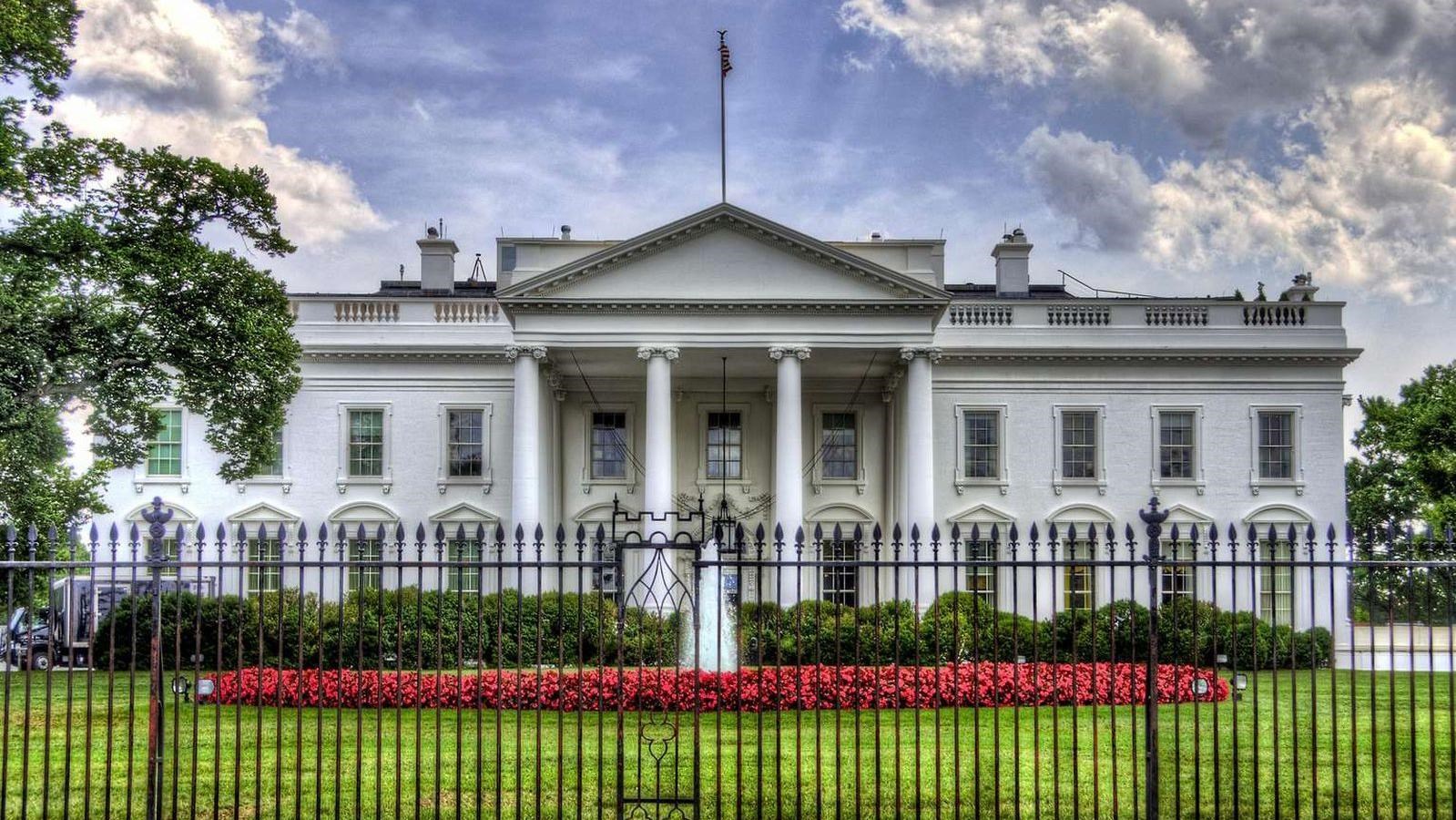 Significance:
Home and office of the president of the United States
Designation:
National Park, National Historic Landmark, HABS/HAER/HALS
Historical/Interpretive Information/Exhibits, Scenic View/Photo Spot
A key feature of the design of the capital city, the President has lived in a home at 1600 Pennsylvania Avenue since 1800. Although it didn't bear the name we know it by today – the White House – until around 1811, President John Adams and wife Abigail were the home's first residents, and it has been the official residence of the president ever since.
The White House was designed by Irish architect James Hoban, whose winning design was selected by President George Washington in a competition for the honor of designing the home of the American president. With heavy influence from Georgian and neoclassical designs of Hoban's native Ireland, the President's Palace quickly became a focal point of French engineer Pierre Charles L'Enfant's city.

The story of the White House and President's Park cannot be told without accounting for the enslaved people who helped construct the house and grounds. The original laborers and stonecutter constructing the White House were African American slaves hired from their owners. Many other cultures were represented at the construction site; most of the crews were comprised of immigrant skilled workers and independent laborers. As an example of this cultural diversity, the stone masons were Scots and the designer of the President's house was Irish.  The 1795 payroll for the project lists three carpenters.
The White House has undergone constant revisions, additions, and renovations by architects and residents throughout its history. Perhaps the most notable reconstruction came in the wake of 1814 – an invading British army torched the White House, Capitol Building and Treasury on August 24, 1814 during the War of 1812 in retaliation for an American attack on the Canadian capitol York the year prior. President James Madison and First Lady Dolley fled the attack, but not before rescuing the Gilbert Stuart portrait of President Washington.
Although the exterior walls stood following the attack, weakened by the fire, little of the original structure would remain intact. Reconstruction of the home began in 1815 supervised by architect Benjamin Latrobe, according to Hoban's original design. The White House re-opened to the First Family in 1817, with President James Madison and First Lady Elizabeth moving back in.
The home would continue to evolve to meet the needs of a changing presidency and a changing nation, including adding the West Wing in 1901, a second story in the 1930s, structural renovations from 1949 to 1951, and an extensive interior redecoration from 1961 to 1963.
Today, the White House and/or White House grounds are open periodically to the public for tours.
Last updated: February 7, 2022