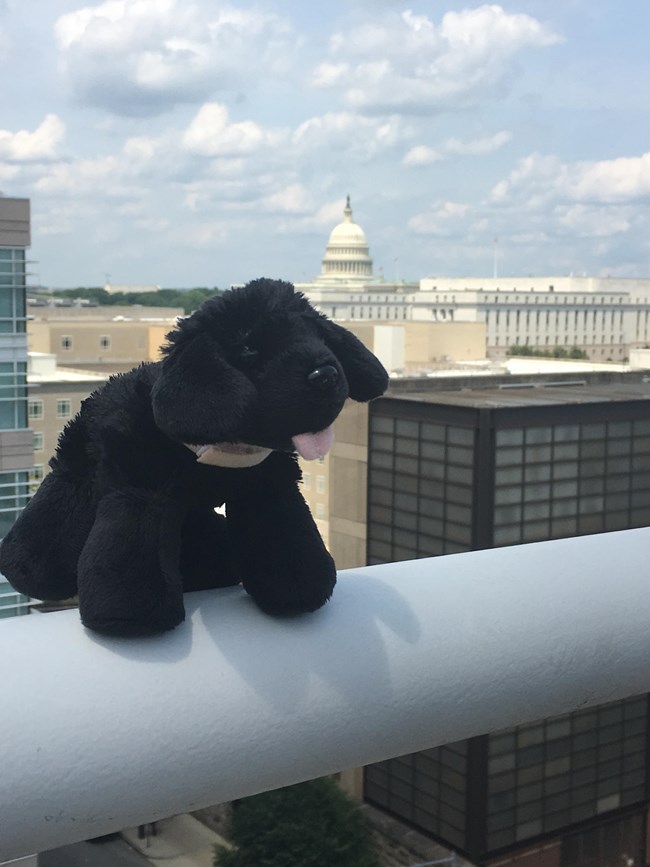 I got a view of the rooftops, including the dome of the U.S. Capitol, from the roof of NASA Headquarters in Washington, D.C.
I had lots of fun at NASA Headquarters

!

I learned that the people at Headquarters make decisions about space policy, like how America will send explorers back to the Moon to get ready to go to Mars. But NASA folks don't make those decisions alone. For one thing, they work together with agencies all over the world. And just like Lewis and Clark, NASA needs permission from Congress to explore. And NASA leaders don't have to travel far to ask. The U.S. Capitol is less than a mile away.