Faster than a speeding bullet
The International Space Station is speeding around Earth at about 17,500 mph. That's 25 times the speed of sound. That's "
Mach 25
" in astronaut language.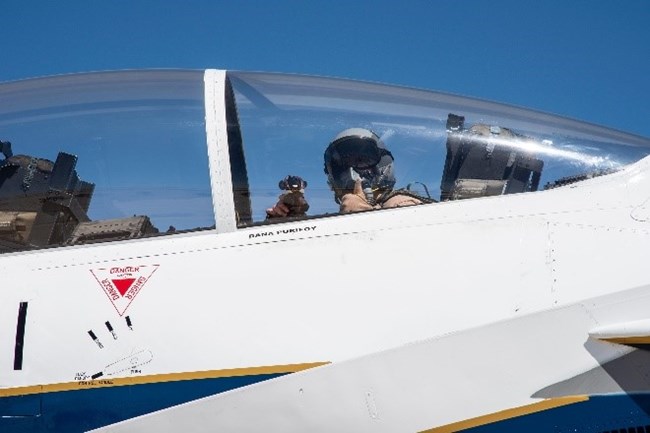 Pilot Troy Asher let me sit in the rear seat of a NASA F-15 that made a sonic boom going Mach 2!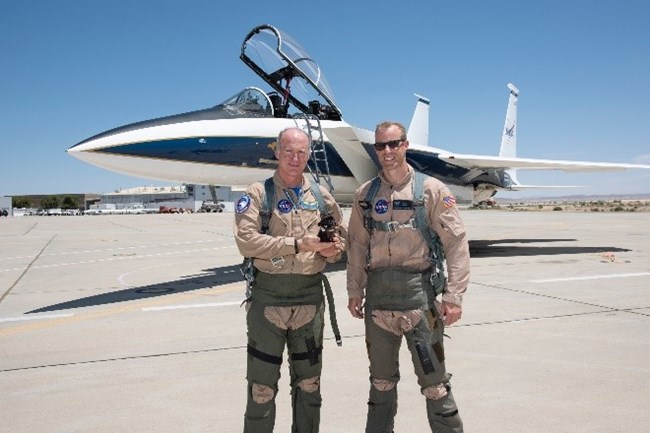 After he completed the sonic boom maneuver, he descended to a lower altitude to do a low-pass over the crowd standing out in front of
NASA's Armstrong Flight Research Center
, and then shot up vertically into the deep blue sky. Sonic booms are really loud, and NASA's working on technology to
make them quieter
. (Credit: Mary Ann Harness and Troy Asher)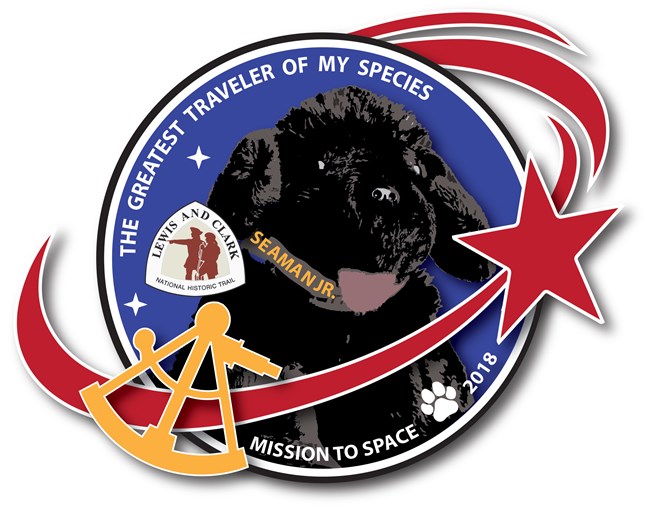 Traveling in the spirit of a
Newfoundland dog
that became one of the most famous members of the Lewis and Clark Expedition,
Seaman Jr.
will enjoy the sights of our home planet from the
International Space Station,
including amazing views of our national trails, in honor of the 50th anniversary of the
National Trails Act
and
NASA - National Aeronautics and Space Administration
60th anniversary.
The
National Park Service
and
Lewis and Clark National Historic Trail
invite you to learn more about
Seaman, Jr.'s
space journey! Follow his blog (
go.nps.gov/NewfieNews
) for special updates to see all of the missions in space and flashbacks to his training adventures at NASA centers and on the national trails.
Last updated: October 23, 2018