District of Columbia and the 19th Amendment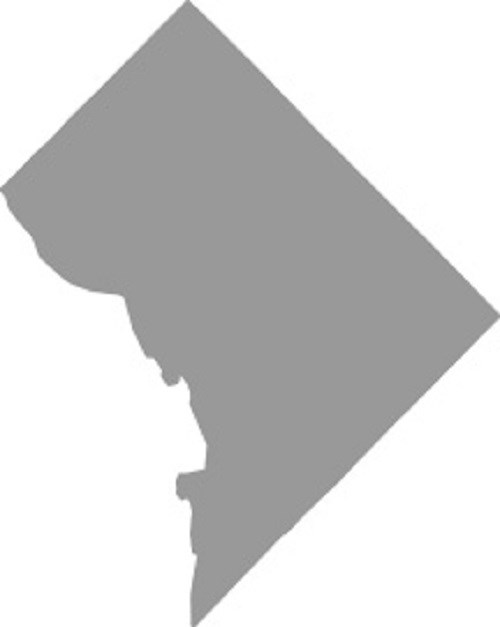 Women first organized and collectively fought for suffrage at the national level in July of 1848. Suffragists such as Elizabeth Cady Stanton and Lucretia Mott convened a meeting of over 300 people in Seneca Falls, New York. In the following decades, women marched, protested, lobbied, and even went to jail. By the 1870s, women pressured Congress to vote on an amendment that would recognize their suffrage rights. This amendment became known as the 19th Amendment.

As the capital of the US and the seat of the federal government, the District of Columbia was an ideal place to stage marches, parades, and protests. Organizations like the National Woman's Party had a national headquarters in DC with local and regional chapters throughout the country. Having a headquarters in the capital allowed women to gather and plan demonstrations and pickets in places like in front of the White House or Capitol Building where politicians and government officials could see.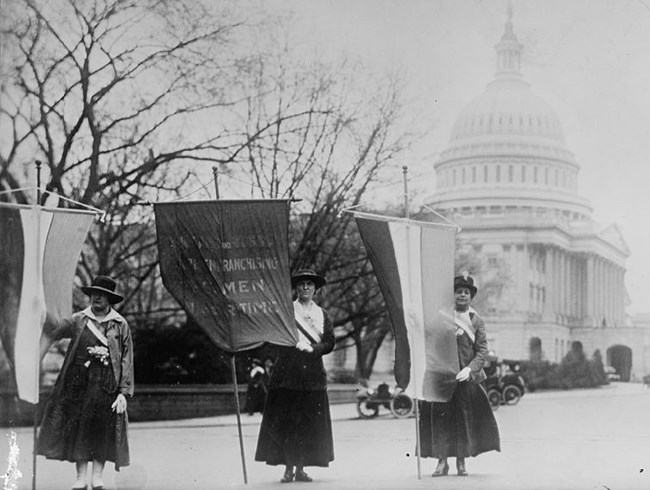 After decades of arguments for and against women's suffrage, Congress finally voted in favor of the 19th Amendment in 1919. After Congress passed the 19th Amendment, at least 36 states needed to vote in favor of it for it to become law. In August of 1920, 36 states ratified the 19th Amendment, recognizing women's right to vote.

But the ratification of the 19th Amendment impacted women differently based on where they lived. Women in the District of Columbia were not able to vote after the amendment was ratified in 1920.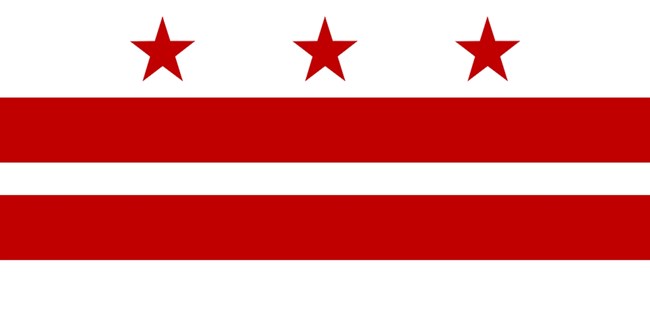 The District of Columbia is a federal district, not a state. Under the Constitution, states elect representatives to Congress, but DC does not have this right. From 1790 up through 1961, residents of the District of Columbia were also not permitted to vote in presidential elections. As a result, women in DC were not able to vote for president until 1961 - over forty years after the ratification of the 19th amendment.
Last updated: April 11, 2019