A ball had passed between my body and the right arm which supported him, cutting through the sleeve and passing through his chest from shoulder to shoulder. There was no more to be done for him and I left him to his rest. I have never mended that hole in my sleeve. I wonder if a soldier ever does mend a bullet hole in his coat?" -Clara Barton, Founder of the American Red Cross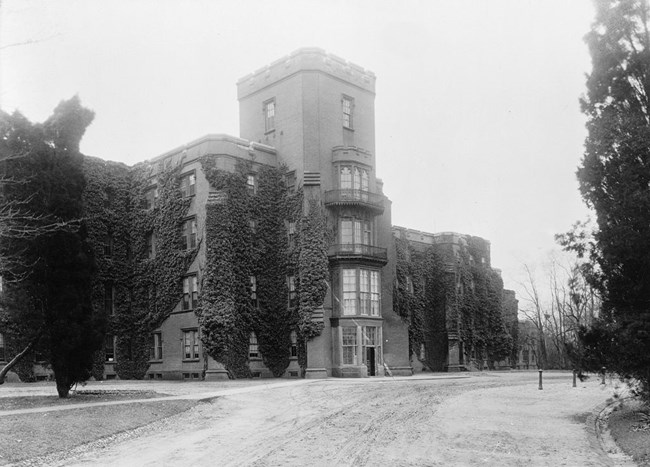 The United States has a long history of caring for its service men and women. Since the Civil War era, the Federal Government has provided doctors to support its veterans' physical and emotional well-being. Battlefields and military hospitals help tell this story. All sites related to war and military action have disability history, since war inevitably means some soldiers will come home with short-term or long-lasting disabilities. As a result of these wars, medical, technological and social advances related to the treatment, programs, and perceptions or disability tend to increase.

During the Civil War, hundreds of thousands of soldiers were wounded in battle. In the 1860s, many surgical procedures or antibiotics were not yet available, so amputations were often the only option. At Antietam Battlefield in 1862, 17,300 soldiers suffered wounds. Clara Barton was among the nurses who tended to these soldiers during battle. Barton's work later inspired her to found the American Red Cross in 1881. It is known from various accounts and her diaries that Barton struggled with depression and spoke with a stutter. Her personal experiences may have strengthened her desire to help others.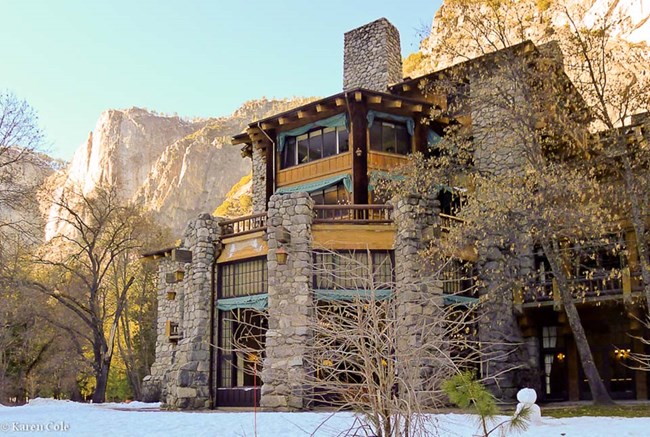 Injured veterans had several recovery options after leaving the battlefield. Established in the 1830s, the United States Naval Asylum in Philadelphia provided for "disabled and decrepit Navy officers, officers, seamen, and marines." Two decades later, Dorothea Dix, a well-known healthcare advocate and nurse, pushed for a public hospital in Washington, DC. Her lobbying paid off. In 1852, Congress approved of the Governor's Hospital for the Insane (later renamed St. Elizabeths Hospital). This hospital cared specifically for veterans suffering from emotional disorders. St. Elizabeths overflowed with injured soldiers in the Civil War and World Wars I and II. It also served as a research institute on mental health in the 1900s.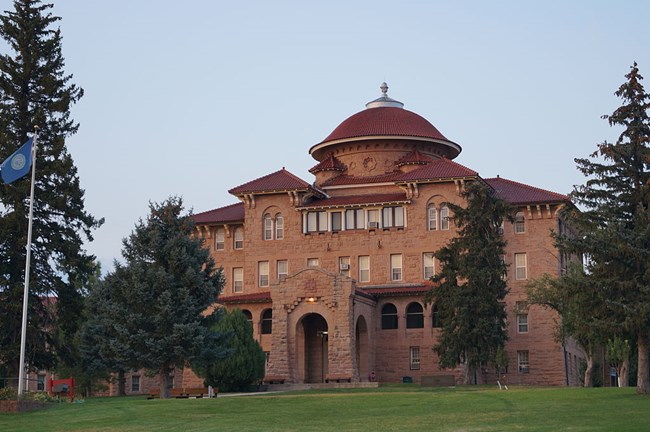 During World War II, the National Park Service stepped in to help with the war effort. The Service leased the hotel historically known as the Ahwahnee Hotel in Yosemite National Park to the Navy as a military hospital. Doctors believed that patients would find the isolated setting therapeutic. Instead, recovering veterans suffered from boredom. They felt alone and had too much time on their hands. Memories from the battlefield haunted them. Doctors changed their approach and focused on physical rehabilitation. To boost morale, veterans had access to a library, bowling alley, and workshops. They even started their own newspaper. Staff encouraged family and friends to visit. After 1945, the hospital closed and doctors reintroduced patients to a non-military environment, while the Ahwahnee once again became a hotel.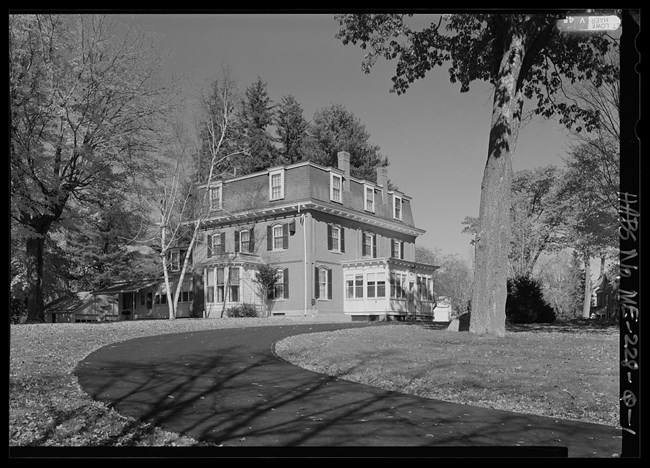 One of the most enduring options for the care and treatment of soldiers has been Veterans Affairs National Homes for Disabled Volunteer Soldiers. In 1865 these homes became available to Union soldiers only; Southern states provided for Confederate veterans in similar institutions. In the following years, states opened branches across the country. Some of these included New York, South Dakota, Ohio, Virginia, Kansas, and Indiana. The Maine Governor's House served "any worthy soldiers… if suffering under such a degree of disability that the privileges and comforts of such a home as this would be convenient to him." Veterans' Homes and hospitals often offered other therapeutic practices, such as farm work, workshops, and mineral springs on their campuses. Beginning in 1930, the Veterans Bureau managed these Homes. Later on, the Bureau was renamed the Department of Veterans Affairs. There are now more than 1500 facilities in all states and territories.

Today, the National Park Service partners with organizations that offer alternative programs for recovery, supporting injured soldiers who struggle mentally, spiritually, and physically. These are sometimes known as "invisible disabilities." The Wounded Warrior Project and The Mission Continues are two such examples. Both programs offer healing opportunities to veterans in natural settings. Gardening, trail-building, and hiking are some of the ways that veterans can participate. As previous director of the National Park Service Mary Bomar said, "National parks are places of refuge and inspiration. I am thrilled that this partnership will allow more veterans to be rejuvenated by the serenity, beauty, and recreational opportunities found in parks."

Article by Perri Meldon.

This article is part of the Telling All Americans' Stories Disability History Series. The series focuses on telling selected stories through historic places. It offers a glimpse into the rich and varied history of Americans with disabilities.