Place
United States Naval Asylum, United States Naval Home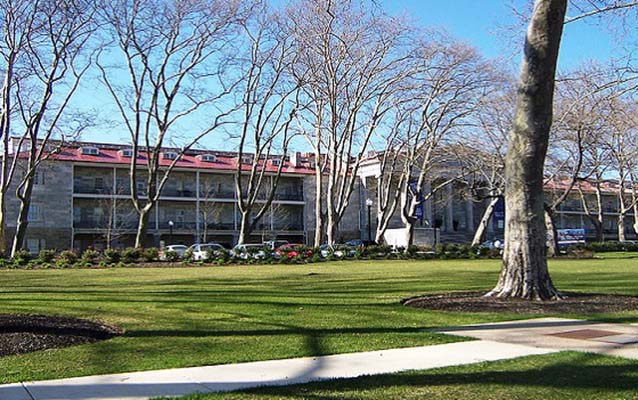 Location:
Grays Ferry Avenue at 24th Street, Philadelphia, Pennsylvania
Significance:
Military, Social/Humanitarian, Architecture
Designation:
National Register of Historic Places; National Historic Landmark
The commission to design the Naval Asylum came to William Strickland in 1826 because of his great success, the Second Bank of the United in Philadelphia, which had established his reputation as one of the leading architects of the nation. The Naval Home was not a Parthenon but a Greek façade wedded to a structure that had to be utilitarian, to serve as home and hospital for retired seamen. This complex also served as the first formal Naval Training School until 1845 when Annapolis became its permanent home. This complex was one of the Strickland's outstanding commissions and it remains one of the most important of Philadelphia's masterpieces.
The design was begun in 1826 by William Strickland who was supervising architect for the Federal Government at that time. The original drawings are in the National Archives along with the contracts and correspondence. Strickland's connections with the structure ended in 1829, but the building was not finished until 1833. He began making required alterations to the building in 1842 "at the request of the Secretary of the Navy who wanted the building divided into two parts, one for a hospital and the other for the retired seamen's asylum. Later, in 1844, he was commissioned to design and superintend the construction of two houses on the grounds of the Naval Home, one for the Governor and the other for the Medical Officer."
Last updated: July 28, 2017