Civil War Prison Camp, Thomasville, GA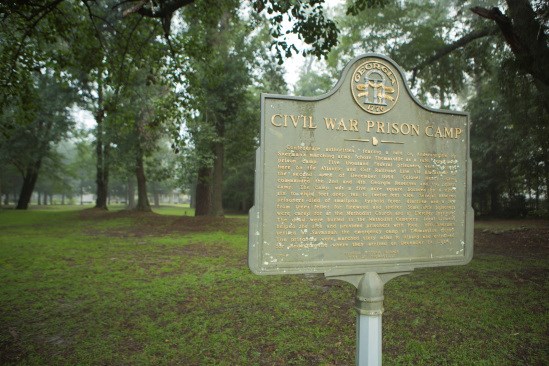 Archeologists from the Southeast Archeological Center partnered with the City of Thomasville, and with Federal Bureau of Investigation units
from Jacksonville and Tampa, Florida, Thomasville Police Department, and some local students and volunteers to investigate the site of a Civil War temporary prisoner of war camp in Thomasville, Georgia. The FBI was interested in working with archeologists as training for their
Evidence Response Teams (ERT).
Along with the participants, members of the community came out to the site with interest and enthusiasm for the work.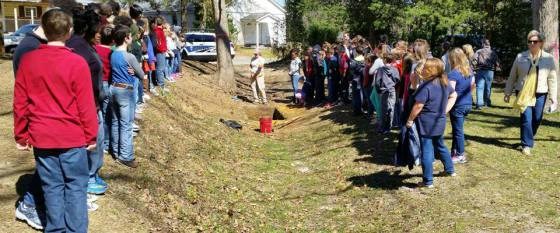 The Thomasville prison
enclosure was demarcated with a 8 to 10-foot deep and 10 to 12-foot wide ditch dug by enslaved African Americans.
Of the 32,000 prisoners held at the infamous Confederate military prison at what is now Andersonville National Historic Site in December 1864, 5000 were brought by train to Thomasville
. They had been moved to several locations when officials, receiving news of
Sherman's devastating march to the sea,
feared that liberating the prison was part of his agenda. Thomasville was one of these temporary locations. Other camps were established elsewhere for the rest of Andersonville's prisoners and others from
Camp Lawton at Millen, Georgia.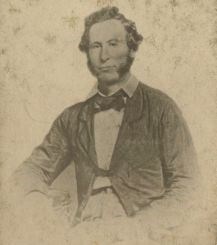 During the Thomasville prison camp's two and a half week existence under the command of Colonel Henry Forno, hundreds of inmates died from illnesses that ran rampant through the camp. Some of the deceased are believed to have been buried in or moved to the "Methodist Cemetery", that may be Laurel Hill Cemetery or Old Cemetery. Smallpox in particular took a massive toll on the inmates. Victims of the disease are believed to have possibly been buried in mass graves in the ditch surrounding the prison. Historic accounts also record that the camp was burned when the prisoners were removed and returned to Andersonville. Stories have circulated that some bodies may remain buried on the prison grounds.
Ground Penetrating Radar (GPR) and search and recovery dogs, a.k.a. "cadaver dogs", were used at the site prior to any excavation in the hopes of pinpointing areas where underground features and burials might be located. Several different dog teams gave similar alerts in the trench indicating the possible presence of human remains. The GPR also indicated the presence of anomalies consistent with graves in several areas.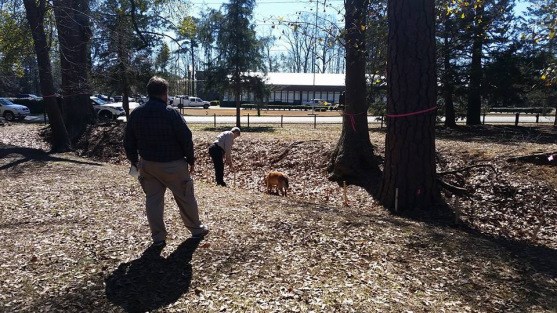 A series of systematically excavated units produced 19th and early 20th century artifacts.SEAC archeologist Jeffrey Shanks reminded visitors and trainees that these objects will still part of the history of the community. But, nothing could be specifically associated with the military occupation of the site and no identifiable human burials.
The excavation did reveal a thin layer of black organically-rich soil with evidence of burning at the bottom of the trench that appeared at the same level in multiple areas. Soil samples from this burn layer were collected and will be submitted for analysis to determine whether or not they contain the chemical signature of human decomposition.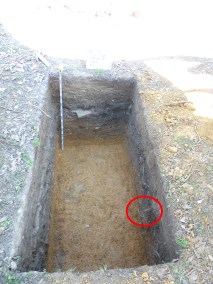 Check out the story in the Thomasville Times-Enterprise here!
—
The FBI's ERT has worked with other archeologists in Florida to learn about excavation methods. Follow the link to watch a video of City of St. Augustine archaeologist Carl Halbirt teaching excavation methods to FBI agents.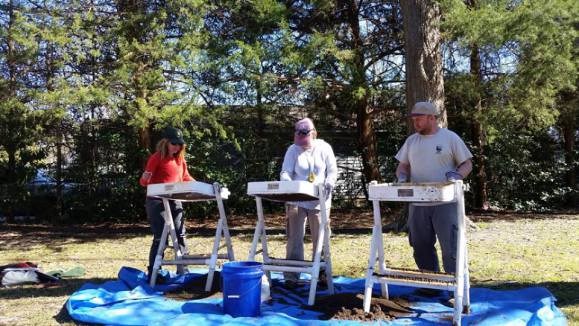 SEAC archeologists and others will be speaking as part of the Thomas County Historical Society Spring Lecture Series.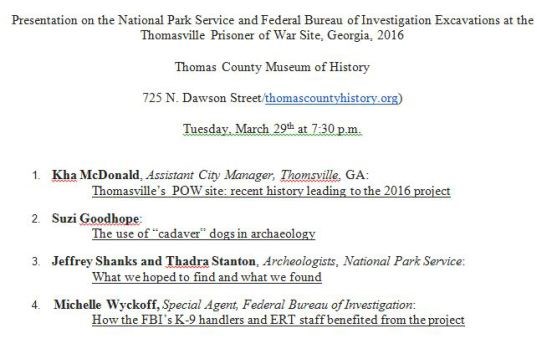 Last updated: November 8, 2018