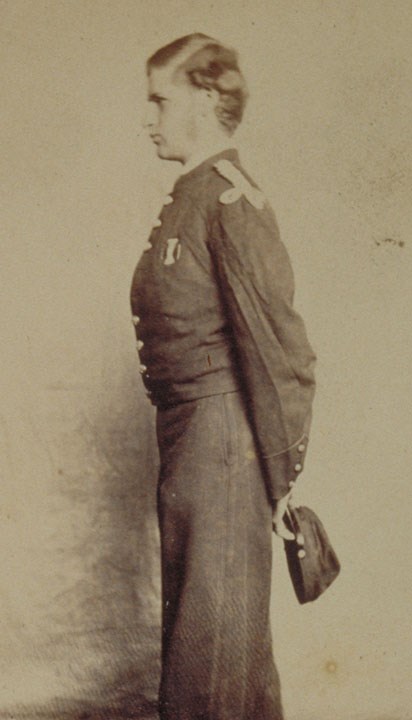 In 1863, at 20 years old, Nathan Appleton joined the Army of the Potomac as an officer in the Fifth Massachusetts Battery. He saw action with his unit in the Mine Run Campaign, at Spotsylvania, and at the Wilderness, until he received a gunshot wound in May 1864. Nathan returned to the army almost a year after being wounded as an Aide de Camp to the commander of the 5th Corps Artillery Brigade. He rejoined the army on April 1, 1865, and was with the army at General Lee's surrender on April 9 and to receive news of President Lincoln's assassination. He participated in the army's Grand Review through the streets of Washington, D.C., before returning home.
Just before he was wounded, Nathan wrote to his mother, "Anyone who has gone through such a scene as this would not feel inclined to settle any matter by war.… It will take a big inducement to make me engage in another war." Although he never again went to war, his experiences in the Civil War stayed with him the rest of his life. He became active in two fraternal organizations founded by veterans after the war to commemorate their shared experience. In the 1890s, Appleton published romanticized reminiscences in the Boston Journal, recalling "the greeting music of the guns" and "old comrades and friends" at the Battle of Five Forks.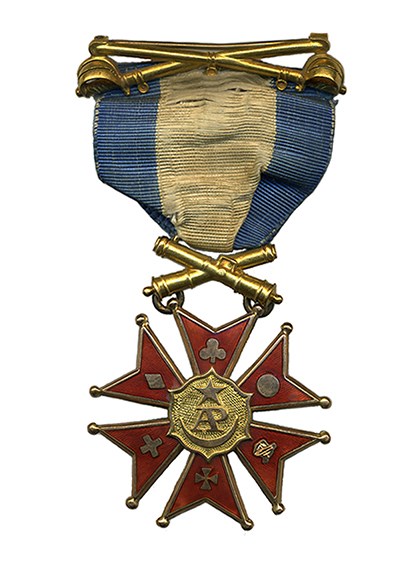 Society of the Army of the Potomac
Nathan Appleton joined the Society of the Army of the Potomac in 1871, two years after its establishment. In 1889 Appleton was elected Vice President of the Society of the Army of the Potomac to represent the Fifth Army Corps. His gold and enamel badge of the Society's emblem features symbols of the army's eight corps, as well as the cavalry's crossed sabers and the artillery's crossed cannons. Appleton's Fifth Corps is represented by the Maltese cross.
Grand Army of the Republic
The Grand Army of the Republic was the largest Union veterans' organization. The GAR held annual "encampments" from 1866 to 1949, which served as reunions. His collected GAR medals represent Appleton's participation in the 1890 encampment in Boston — both as part of the reception committee and a member from New Jersey — 1892 membership in the Department of New York, and attendance at the 1899 encampment in Philadelphia.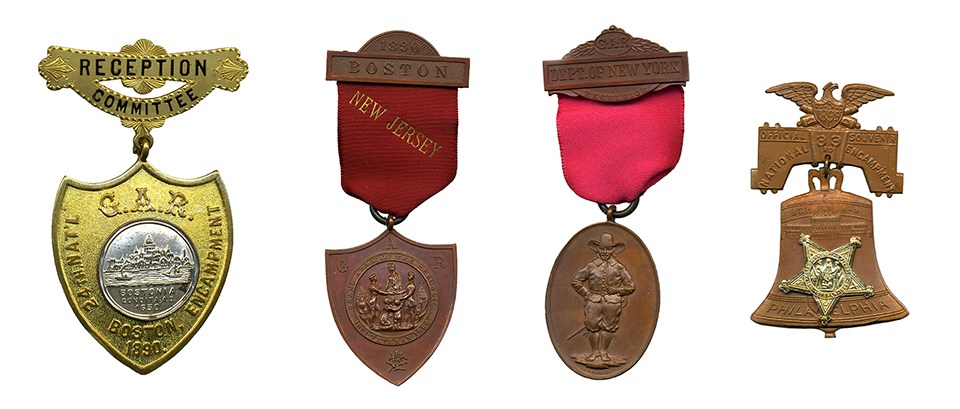 Last updated: March 8, 2018