Article
Camping Safely Step 3 - During Your Stay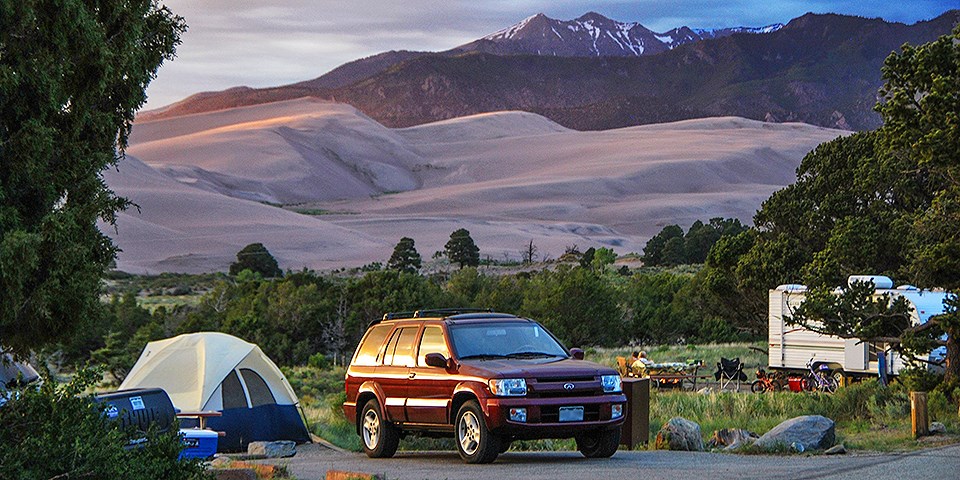 For more information about camping in the National Park Service, please visit the Camping website.
Set Up a Safe Camp
To ensure safety within your campground, follow appropriate guidelines for distances between food and sleeping spaces, food storage and disposal, and other factors that apply to a safe camping experience. Read more on
setting up a campsite
.
Campfire Safety
Camping is not the same without a campfire, and it's the perfect way to end the day under the stars. Campfire safety is important to prevent injuries and wildfires. Learn how to properly make, maintain and extinguish
campfires
.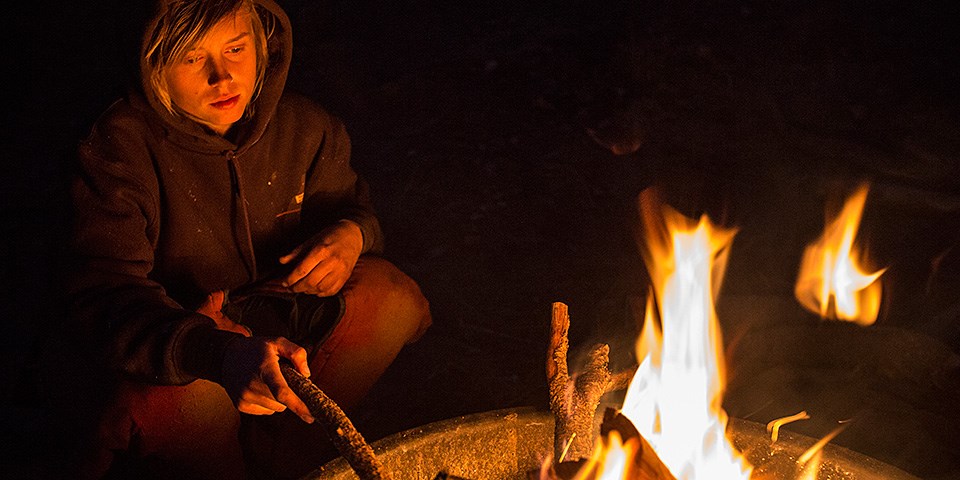 Personal Safety
Awareness of yourself, family and friends. Keep an eye out on your family and friends to make sure their energy levels and health* are in good shape while you are camping and exploring in the park. You don't want to find out halfway through a hike that someone was sick. Know when to turn back around, go to your back up plan, or pack up. To learn more about camping safety with children visit the camping with kids page. *Consult a physician or other health care professional if you have any questions on fitness levels, health conditions or medications required*
Awareness of your environment. Because camping happens outdoors, you will be exposed to varying levels of heat, cold, wetness, and dryness. Too much of any of these can be harmful. There is also the risk of environmental hazards. As mentioned before, check in with a park ranger or campsite host regarding any park alerts or conditions, such as wildlife sightings in the area, severe weather such as flash flooding or lightning, dead trees, rock falls, air quality, and more.
Make sure equipment is working properly throughout the trip. Before you head off on a hike, a kayak trip or any other recreational activity at the park be sure to check your equipment lists and test to make sure it's working. Don't forget your 10 essentials.
Drink water. Because you are outdoors and exposed to the elements, you will need to rehydrate more often. Know where water is availalbe in the park and whether it's potable (ok to drink). If you are going on a long hike or backcountry camping, you may need to haul water or plan to treat water.
Wear sunscreen so a sunburn doesn't ruin your weekend. Hats, long sleeve shirts, and sunglasses will provide extra protection especially if you are in areas with limited shade
Wear bug spray or other repellent to avoid mosquitos, ticks, and other potentially harmful bugs.
Dress in layers so you can add or remove layers as necessary to stay comfortable. The key is to stay dry and warm.
Wear boots. Boots will give you sturdier footing and prevent you from twisting your ankle.
Avoid and remove tripping hazards in your site, especially around the cooking area where fire and sharp objects may be present.
Keep an eye on the sky. Know the weather forecast and be prepared for changing conditions.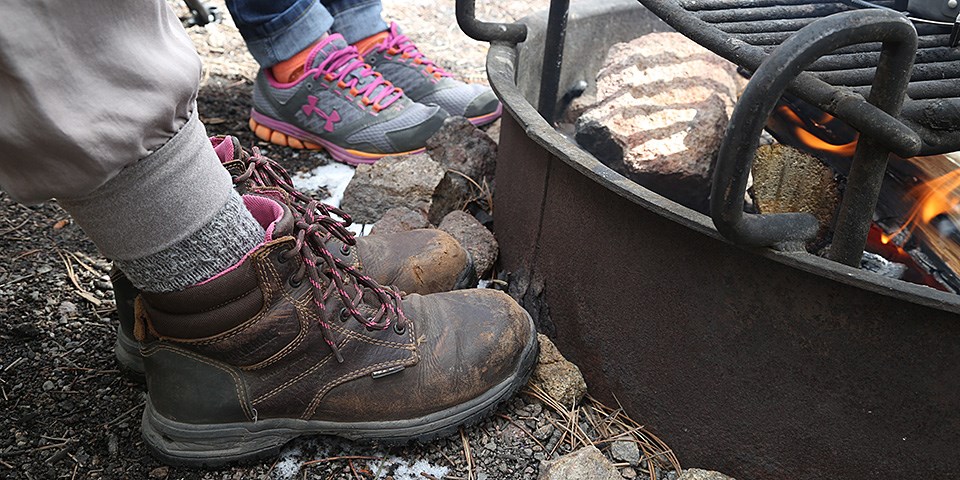 Respect Wildlife
Follow these basic guidelines to ensure the safety of you and animals in the park with respect to wildlife:
Do NOT feed wildlife under any circumstances. Feeding wildlife creates an expectation that they can receive food from you (and other campers) in the future. This can make them persistent and sometimes violent, and may attract wildlife to your site.
Avoid contact with wildlife. While it is certainly tempting to approach wildlife, this can be very dangerous.
Keep safe viewing distances. When watching wildlife, make sure to keep a safe distance. Your park may or may not have recommended viewing distances regarding certain wildlife.
Avoid attracting wildlife to your campsite with the following methods:

Keep food secured in airtight containers. Not only will it be fresher, it will attract less unwanted attention from wildlife.
Keep your food out of reach of wildlife. Generally, food can be stored in your car, but certain campgrounds may require the use of food storage lockers or other means of keeping food out of reach of wildlife.
Keep your campsite clean. Collect any food packaging and food scraps in a waste bag and dispose of the waste in the campground's receptacle before you leave the camp or turn in for the night.
Do not feed wildlife. Not only will they become more aggressive toward you, they will be more likely to be a nuisance for campers who use the site after you.
Do not take food inside your tent. While it's tempting to have that midnight snack on hand, it will attract wildlife.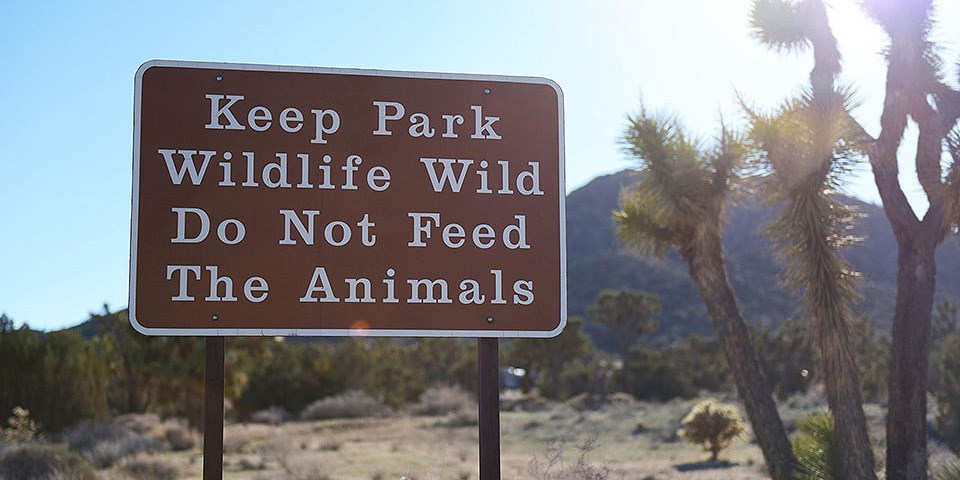 Keep Your Pet Safe Too
If camping with your pet, be sure to follow these guidelines:
Always keep your pet restrained.
Check your pet for ticks.
Don't leave your pet in a closed vehicle.
If you're camping in bear country, camping with dogs can be more dangerous than elsewhere. Dogs can attract curious bears, and the interaction often leads to conflict, which can put your pet and you in danger.
Learn more about camping with pets.
Previous:
Upon Arrival
|
Next:
After the Trip
Last updated: April 21, 2017