Article
Camping Safely Step 4 - After the Trip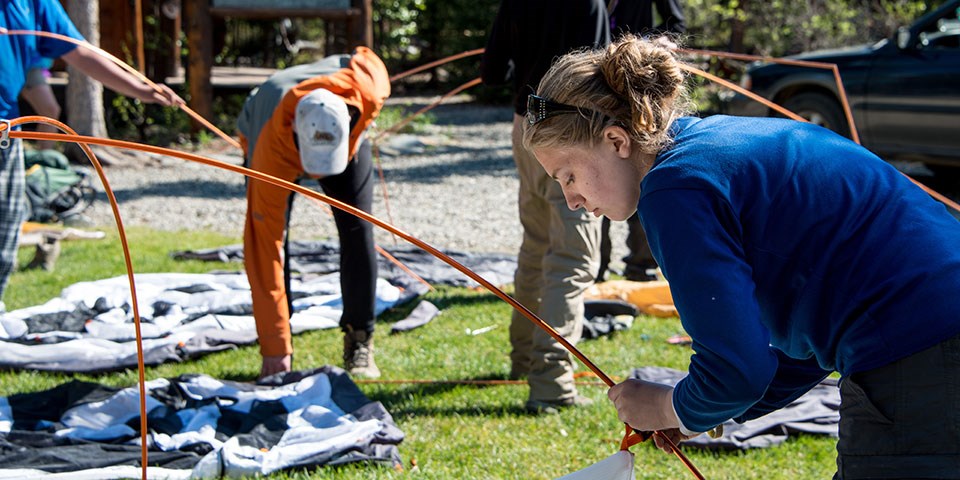 For more information about camping in the National Park Service, please visit the Camping website.
Your trip is over and you're packing up to head home after a memorable experience in a national park. Keep these following tips in mind for after your trip.
Check-in with your emergency contacts.

Sign out of the log book if you signed into one at the beginning of your activity.
Let your emergency contact know you ended your trip safe and sound.

Leave No Trace

Clean up your campsite. You want to make sure that you haven't left garbage, food scraps, or any personal items behind. You don't want to leave behind any trash that someone could step on.
Ensure that your campfire is extinguished. Double check to make sure it's out!
Dispose of garbage properly. Follow park rules on properly disposing your garbage. Some parks, especially if you have gone backcountry camping, require you to carry out your garbage and dispose of it offsite. Leaving trash can attract wildlife.
Leave No Trace Seven Principles. Be sure to reference the seven principles of Leave No Trace.

Assess the outcome of the trip and any "lessons learned" Whether this is your first trip or your 10th, it's always a good idea to review with your family and friends what went right and what went wrong. The information you share will help you create a more enjoyable experience for your next trip.
Share your experience. Share your experience so others can recreate the same kind of opportunity for their trip and learn from your lessons learned!
Previous:
During Your Stay
Last updated: July 1, 2019