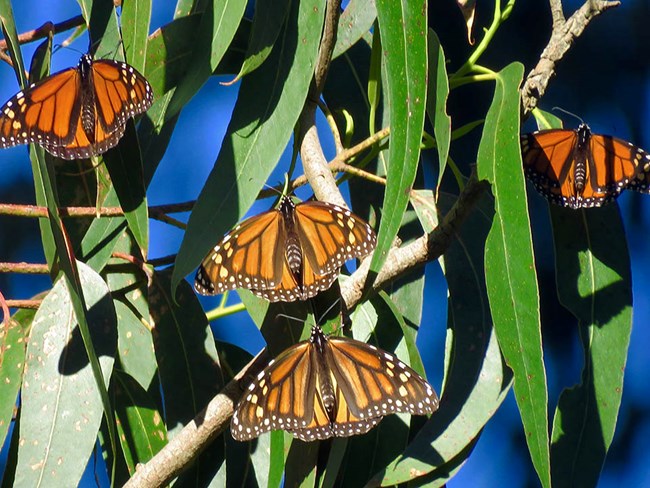 Upcoming Presidio Trust Natural Resources Events
Find details on these and other free events at the Presidio on the Presidio Trust event calendar.
Upcoming Field Institute Classes
The Point Reyes National Seashore Association's Field Institute has
many classes
coming up, including:
Holiday Woodblock Prints December 1, 9 am–4 pm
Painting Dynamics of Wind, Weather, and Motion December 2, 9 am–4 pm
Coloring Fall and Winter December 8, 10 am–3:30 pm
Oh No, Not Gulls! December 9, 9 am–3 pm
Mushroom Identification December 9, 10 am–4 pm
Down for the Count December 16, 9:30 am–3 pm
Point Reyes staff can register for a class at no charge, and other National Park Service employees may attend Field Institute classes at the PRNSA Member discounted rate. Contact the Field Institute at 415-663-1200 x307 for more details.
Upcoming Park Academy Classes
John Muir Laws: Nature Journal Workshop December 11, 12:30–2 pm
Advanced Photography (rescheduled date) December 14, 9:30 am–1 pm
One Tam Event: Wildlife Picture Index Workshop December 18, 1–4 pm
Classes are free for NPS and Conservancy staff and volunteers. For more details or to register see their website.