The Arts At Herbert Hoover National Historic Site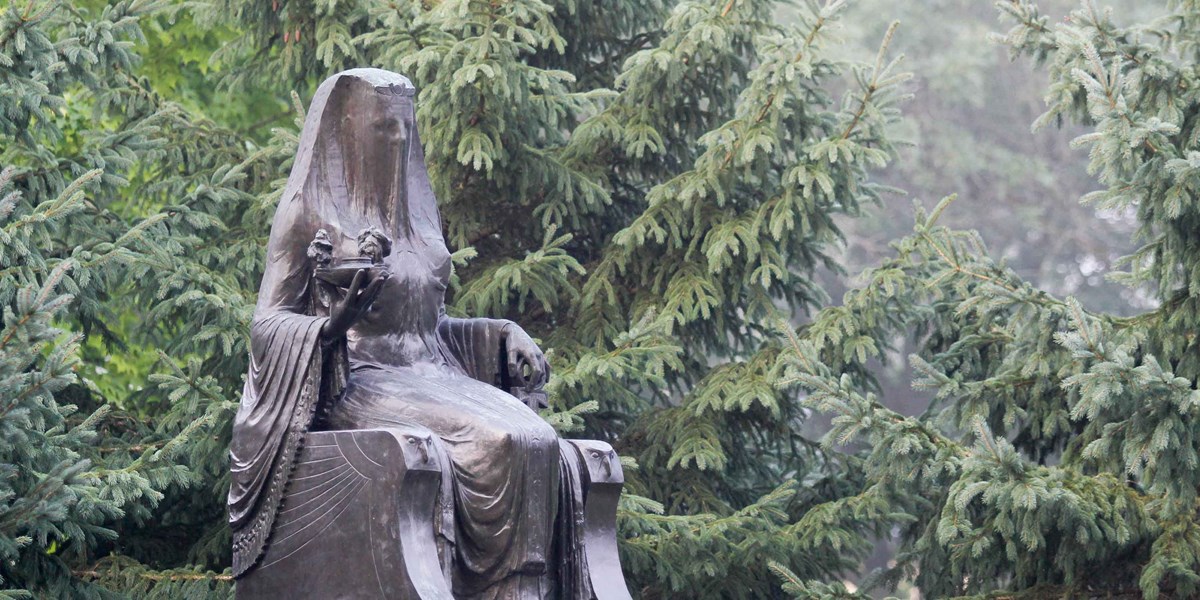 Ever since the installation of the Statue of Isis across from Herbert Hoover's restored birthplace in 1939, the historic site has been home to original artwork that commemorates the 31st President of the United States.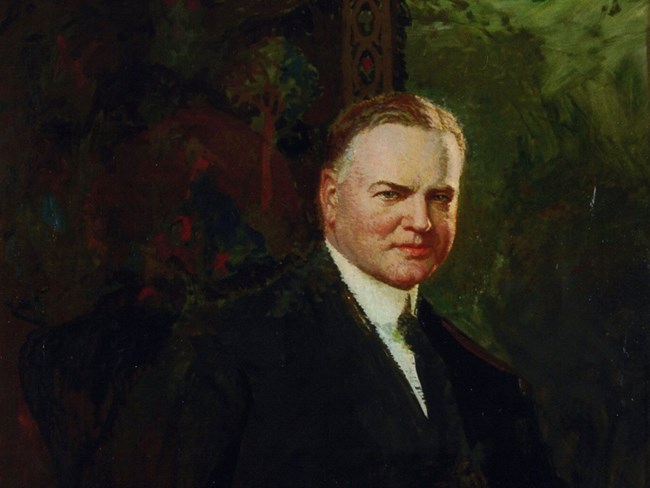 Original Artwork
Exhibits at both the historic site and Herbert Hoover Presidential Library and Museum feature original works of art. "Isis, Goddess of Life," a bronze statue by Belgian sculptor Auguste Puttemans, figures prominently in the park's commemorative landscape. The 1928 portrait "Herbert Hoover, President-Elect" by American painter Henry Salem Hubbell is displayed at the Visitor Center.
Also displayed are original works by regional artists P. Buckley Moss and Louis Picek.
Programs & Events
Artist-in-Residence Program
The Artist-in-Residence Program at Herbert Hoover National Historic Site promotes creative means of communicating the park's national significance and its relevance to park visitors. Works by artists-in-residence are displayed in the Visitor Center and are featured in various interpretive media.
Music & Performing Arts
Each summer the park hosts Music on the Village Green, a series of musical events Thursdays in June and July. The park's Village Green at the intersection of Main Street and Parkside Drive provides a classic small town setting in which to enjoy an evening of free entertainment. Hoover's Hometown Days, the annual event celebrating the birth of the 31st President, features musical acts. Herbert Hoover Presidential Library and Museum offers occasional musical events.
The museum's 200-seat auditorium hosts occasional theatrical performances, like during West Branch's annual holiday celebration.
Books & Literature
Herbert Hoover authored dozens of books in his long life. The American Library Association designated the Birthplace Cottage a Literary Landmark in 1991. Today Herbert Hoover Presidential Library and Museum offers lectures by a variety of authors.
Last updated: February 22, 2019